New Documentary Puts Beauty in Spotlight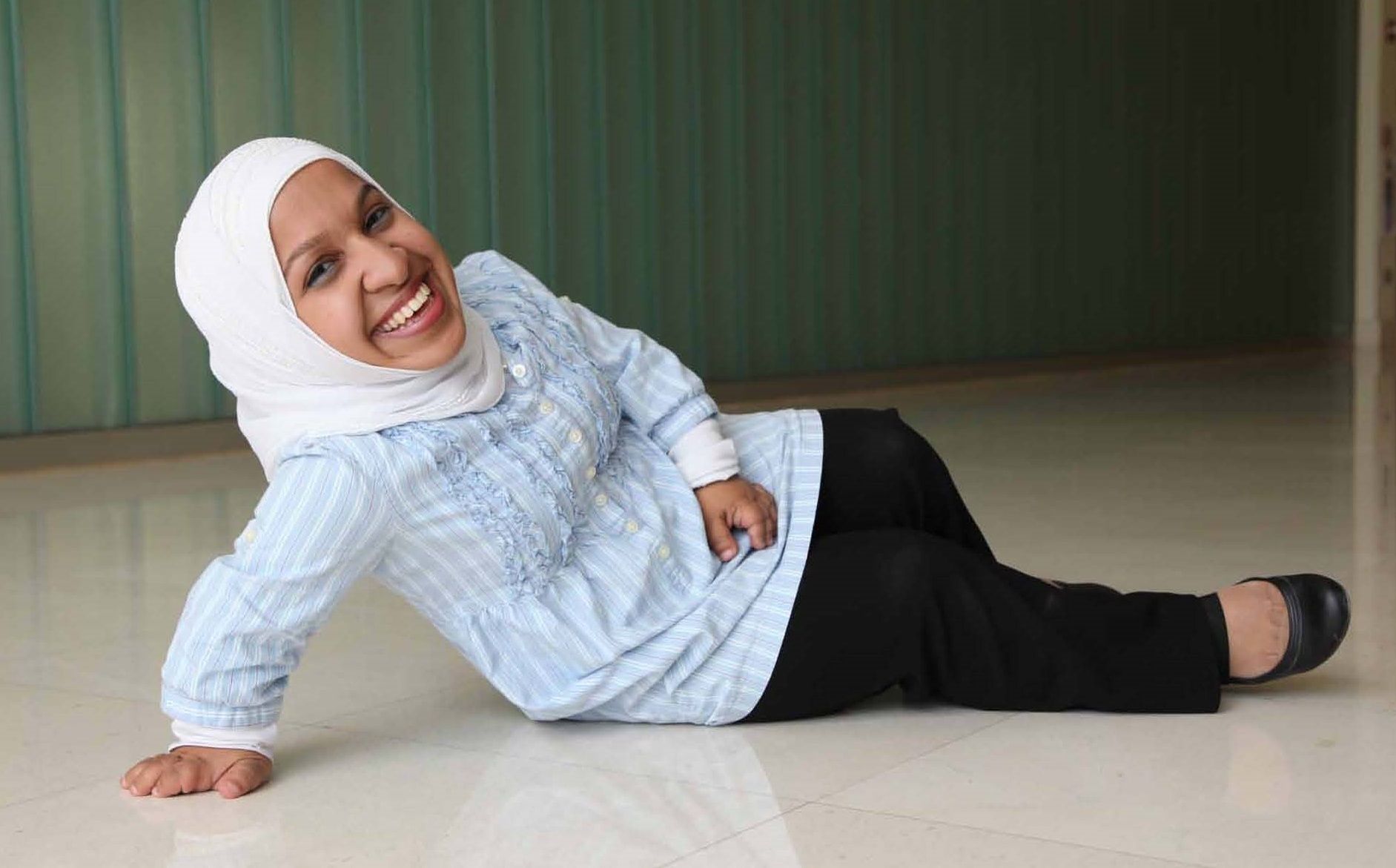 Emmy-nominated director Joanna Rudnick has a new documentary that aims to challenge society's notions of beauty and inclusiveness.
The film, On Beauty, follows photographer Rick Guidotti as he seeks to redefine beauty through a series of photos portraying people with genetic, physical and behavioral conditions that many would think excludes them from the world of modeling and fashion.
"I was completely arrested by the humanity I saw in them," says Rudnick, explaining how Guidotti's photos inspired her to create the documentary.
On Beauty, released Friday in Los Angeles and arriving in New York July 31, was produced by Kartemquin Films, known for hard-hitting documentaries such as the critically acclaimed The Interrupters, which portrays gang violence in Chicago.
Guidotti had previously been a fashion photographer whose clientele included L'Oréal, Marie Claire and Elle. He explains that he became jaded with the lack of inclusiveness and narrow perceptions of the fashion industry. "As an artist, I don't just see beauty on the covers of magazines," says Guidotti. "I see beauty everywhere."
Guidotti says his moment of epiphany came after passing an albino girl waiting at a bus stop in New York. "She was so beautiful," he says, "yet I absolutely understood she had never been recruited into that beauty standard."
Upon researching albinism and other genetic conditions, Guidotti was able to find only "images of sadness." The photographer says the pictures he found were dehumanizing and often exploitative: "I couldn't find one positive image of a person with albinism."
When used in the right way, Guidotti believes, photography can be empowering and a tool for social progress. He recalls a model who suffered from a genetic condition for which she had been bullied throughout her life. She had walked into his studio "with her shoulders hunched, head down and no eye contact." She was "incredible-looking," says Guidotti, and after her photo was taken "she just became empowered and exploded with this smile that lit up New York City."
Rudnick describes the documentary as an "extension to the story" she had already been telling. Prior to On Beauty, Rudnick had directed In the Family, an exploration of an unseen genetic condition Rudnick suffers from—the BRCA mutation—that increases a woman's chances of breast cancer by 60 percent.
Rudnick explains that her subsequent breast cancer diagnosis left her with questions of identity regarding her genes and her body. "During the making of the film," she says, "I went through a mastectomy, I saw my body go through changes. I really faced a lot of these questions on how not to judge myself because of that."
Guidotti wants the film to be an agent for social change, encouraging discourse on society's perceptions of beauty and normality. "It's going to go to every classroom nationwide, and it's going to introduce this notion of diversity," he says. "It's going to give us a million different reasons to talk about difference."