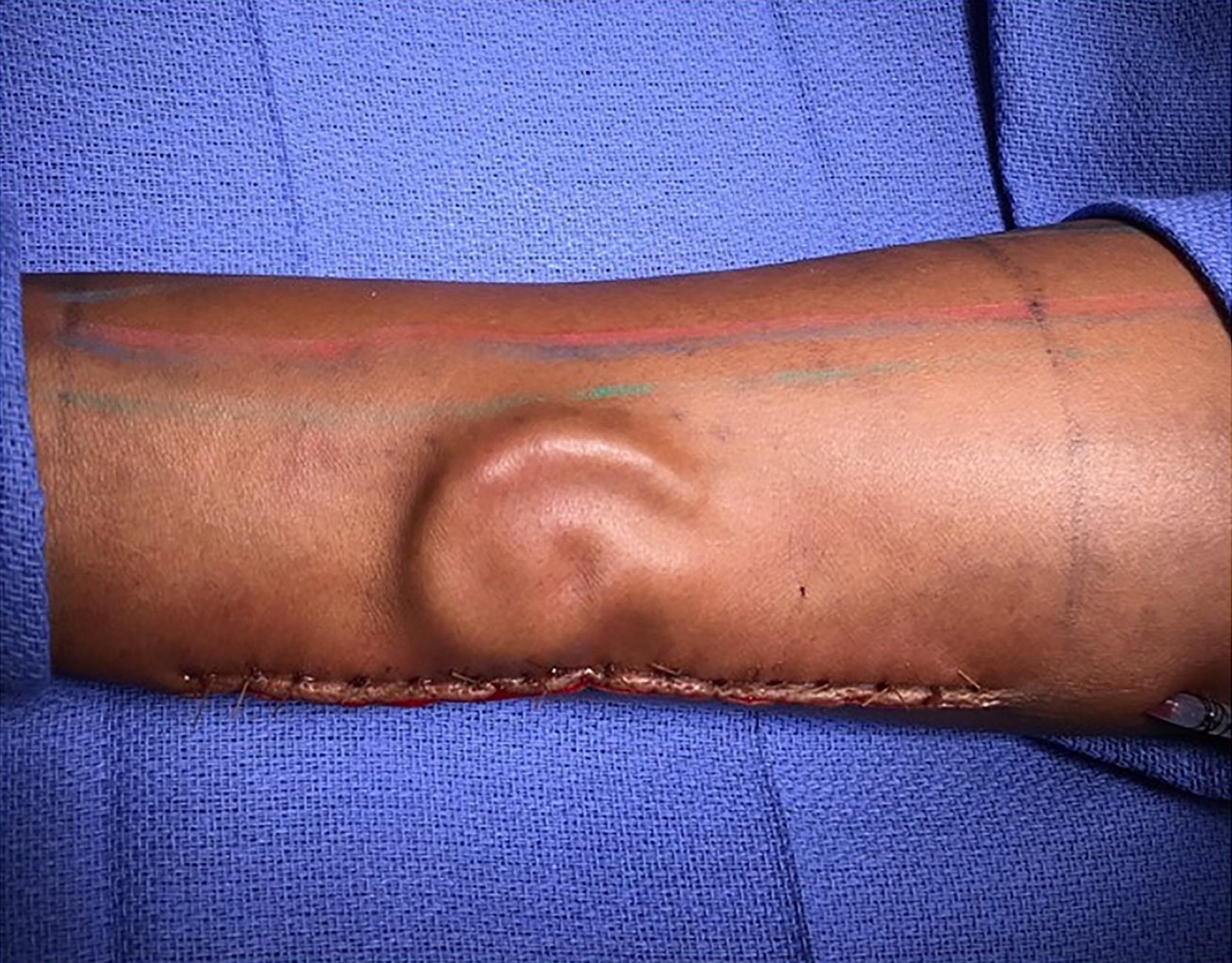 U.S. Army surgeons have grown a new ear on soldier's forearm to replace one that was lost in a car accident.
Doctors at William Beaumont Army Medical Center (WBAMC) in El Paso, Texas, took cartilage from the soldier's ribs to craft a new ear. This was then inserted under the skin of the forearm so that it could grow.
The groundbreaking technique—the first procedure of its kind in the Army—allows the ear to form new arteries, veins and even nerves, meaning the private should eventually regain sensation in the ear.
"The whole goal is by the time she's done with all this, it looks good, it's sensate, and in five years if somebody doesn't know her they won't notice," Lieutenant Colonel Owen Johnson III, chief of plastic and reconstructive surgery at WBAMC, said in a statement.
Private Shamika Burrage, 21, from Mississippi, lost her ear in 2016 when a tire blew out in the car she was traveling in, causing the vehicle to veer off the road and flip several times.
Burrage was ejected from the vehicle, suffering head injuries, spine compression fractures and road rash. Doctors later told her that she would have bled to death if medical attention had taken 30 minutes longer to arrive.
After several months of rehabilitation, Burrage informed doctors that she was uncomfortable about how her injuries affected her appearance, so she was referred to plastic surgeons at WBAMC, who offered her the option of total ear reconstruction.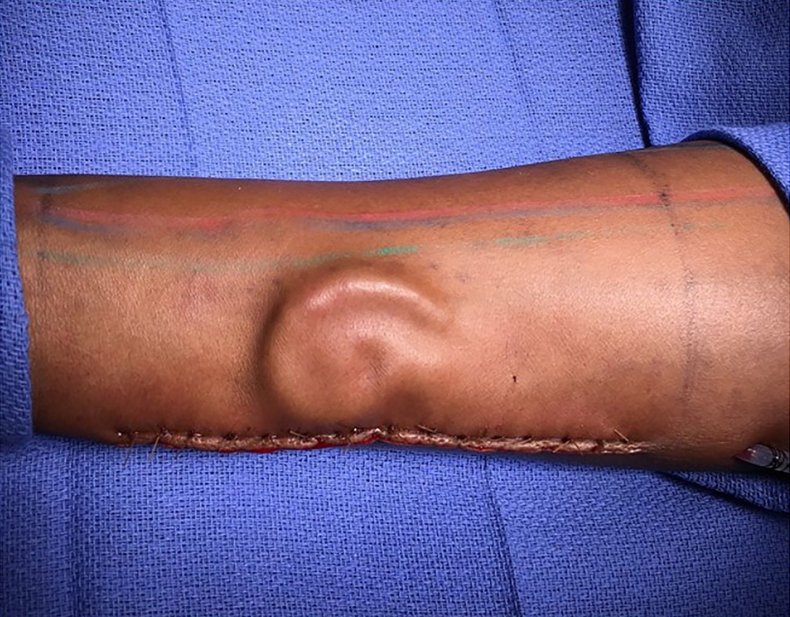 "I didn't want to do [the reconstruction] but gave it some thought and came to the conclusion that it could be a good thing," she said. "I was going to go with the prosthetic, to avoid more scarring, but I wanted a real ear."
During several reconstructive surgeries, doctors attached the new ear and were also able to open up Burrage's damaged ear canal, enabling her to regain hearing.
Burrage has two more surgeries before the reconstruction is complete, but she is already feeling more optimistic.
"It's been a long process for everything, but I'm back," she said.