New England Patriots vs. Chicago Bears Preview: Spread, Live Stream, TV Channel, Expert Predictions for Sunday NFL Game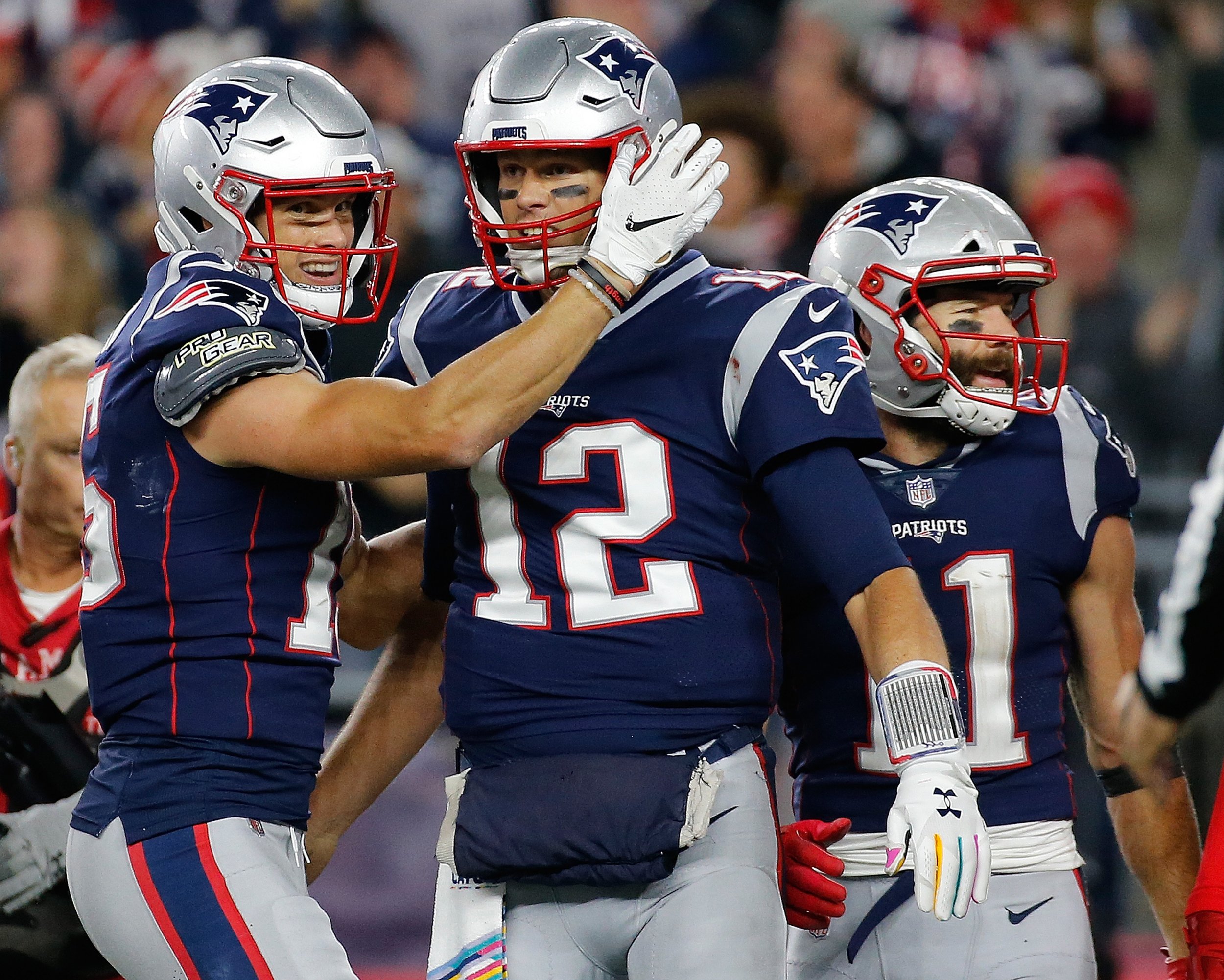 Their slow start squarely in the rearview mirror, the New England Patriots look like the New England Patriots—which is to say, quite good.
On the Sunday they'll visit the resurgent Chicago Bears featuring a stellar defense led by pass-rusher Khalil Mack. The Pats have proven up to a challenge however. They're fresh off a shootout victory over the previously undefeated Kansas City Chiefs. Quarterback Tom Brady was typically great, especially as things got down to the wire late in the fourth quarter.
"You can look in a man's eyes and know, in pressure situations, this guy is not going to be able to handle this, he's not going to be ready. You look into that guy's eyes and it's a laser-like focus," said Patriots teammate Matthew Slater to ESPN about Brady. "They haven't always worked out for us, but you see extreme confidence in his eyes, and that's because he's prepared, he's done it, and he believes in the guys around him."
Brady and coach Bill Belichick once again have New England (4-2) atop their division, the AFC East, heading into Sunday. The Bears are 3-2 and also lead in their division, the NFC North. They've been boosted by Mack's presence, who was acquired in a trade with the Oakland Raiders. It made headlines when Belichick balked at comparing Mack (or anyone else, for that matter) to all-time great Lawrence Taylor, but he did have complimentary words for the Bears's pass rusher in a press conference leading up to the game.
"He gets after everybody. He's a very disruptive player, so he turns it over on sacks, strip-sacks, fumbles, tipped balls, interceptions," Belichick said, vis CBS. "He's a really strong run player, he's a good pass rusher, he's got speed, he's got power. He's very aware and instinctive. So, yeah, he does more than sack the quarterback—he knocks the ball away from him, but he knocks it off running backs, too. He's tough."
The Bears are, however, coming off a tough overtime loss to the Miami Dolphins that ended a three-game winning streak for Chicago.
"Games like this sting," Bears receiver Allen Robinson said after the game, according to the Associated Press. "It stings for everybody."
Beating the Pats could be a great way for Chicago to get back on track—but it surely won't be a easy task to complete.
Here's everything you need to know to watch the game on Sunday as well as gambling info.
Date: Sunday, October 21
Start time: 1 p.m. ET
TV channel: CBS
Live stream: fuboTV (free trial available)
Spread: Patriots -3, via Odds Shark
Predictions: Eight out of 10 ESPN experts picked New England. All seven SB Nation experts picked the Patriots.