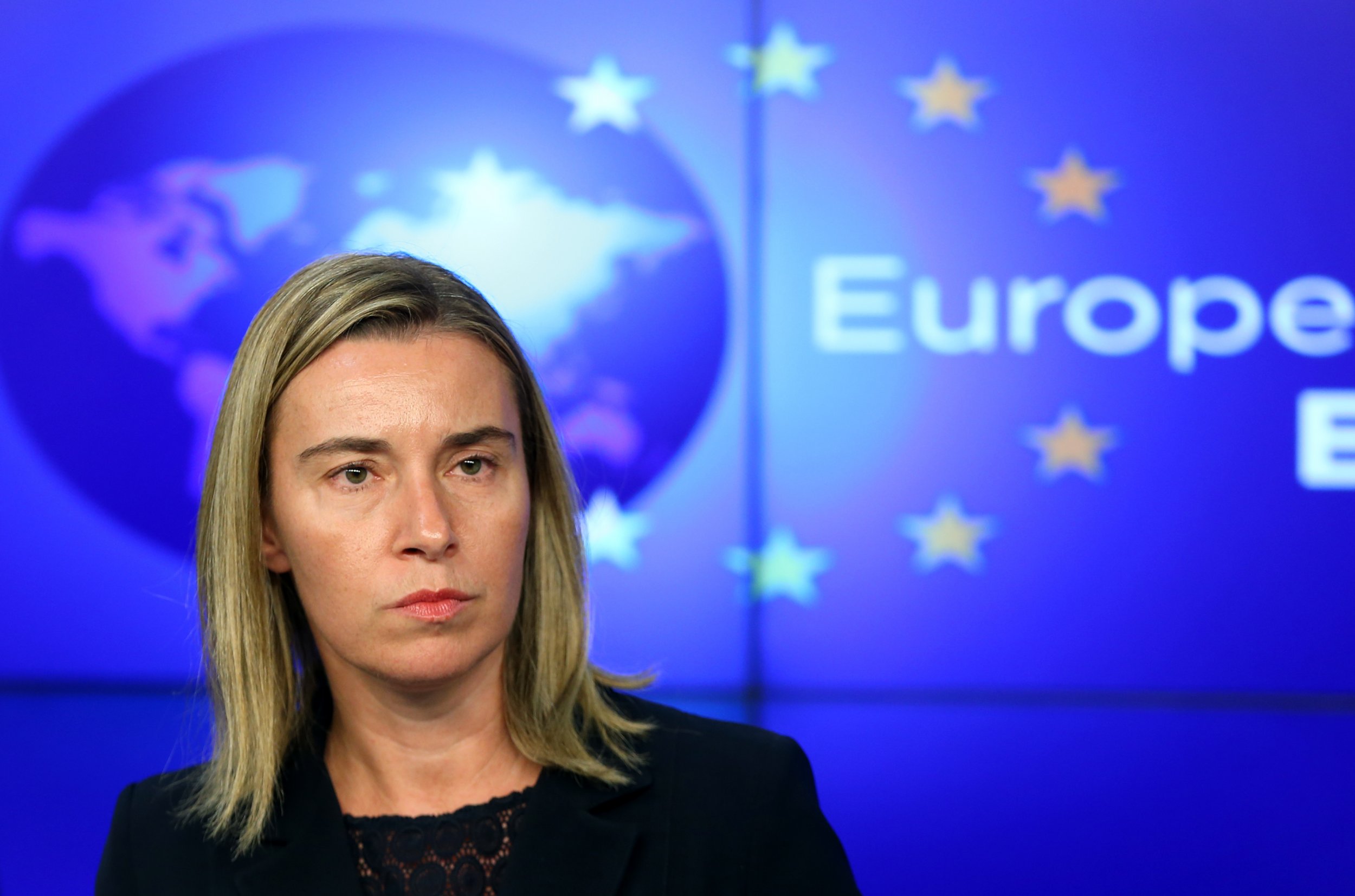 Federica Mogherini, the European Union's new foreign policy chief, has said that she wants to see the creation of a Palestinian state by the end of her five-year term. This will involve the EU working more intimately with the Middle East than it has done in the past, she told reporters on Monday.
Mogherini, the 41-year-old former Italian foreign minister said on Monday that one of her main goals during her five-year term in office will be to work towards finding a peaceful solution to the Israel-Palestine conflict.
Rather that simply recognizing Palestine as a state, she wants to see its creation, taking the initiative one step further than Sweden, who became the first European country to announce its official recognition of the Palestinian state last week.
Mogherini told the French newspaper Le Monde: "What's important for me is not whether other countries, be they European or not, recognize Palestine… I'd be happy if, during my mandate, the Palestinian state existed."
To show her commitment to the Middle East peace process, Mogherini plans to travel to Tel Aviv, Jerusalem, Ramallah and the Gaza Strip for two days at the end of this week.
A senior Israeli official told The Times of Israel that: "The fact that her first visit [as EU foreign chief] is to our region tells us a lot. We're really hoping that she will have an open mind and try to represent a more balanced approached within the EU."
The renewed focus on finding a peaceful solution to the Israel-Palestine conflict is part of a wider co-ordinated approach to the region, including trying to calm relations between the Arab world and Israel, Mogherini said.
Mogherini hinted that common threats such as terrorist group ISIS may bring together different actors in the region who "so far have not shared a common interest".
All 28 EU countries must take a united stance on the issue, because countries in the region "need the European Union to be present in order to make steps forward at this time of their history," Mogherini told The Guardian. With Europe being the biggest donor to the Palestinian territories, it is important that the billions of euros being spent are not being wasted on futile settlement prospects, but real change, Mogherini said. "You cannot be a payer without being a political player. This is not sustainable," she added.
Mogherini succeeded Catherine Ashton as the EU's high representative for foreign affairs and security policy on 1 November. She had previously served as Italy's minister for foreign affairs in the cabinet of centre-left prime minister Matteo Renzi.
Mogherini speculated that the change in approach to the Israel-Palestine conflict could be generational. "There is an entire generation growing up with the Palestinian issue," she said. "I mean, I'm 41, I studied politics at 16 and this was the main campaign when I was at school."