New research indicates that an experimental HIV drug could help treat or prevent AIDS with just two doses per year.
A paper published Wednesday in the journal Nature suggests that the experimental drug lenacapavir, also known as GS-6207, can significantly reduce the amount of HIV virus in an infected person for six months on a single dose.
A pair of phase one clinical studies found the drug to be "generally safe and well-tolerated" by patients, while revealing that a single injection of the drug can result in a substantially lowered viral plasma load after nine days. The drug was still present at "antivirally active concentrations" for more than six months.
"These findings suggest the potential of lenacapavir as a long-acting agent to treat HIV, including in those with multi-class resistance, and support its ongoing clinical evaluation in combination with other antiviral agents," Gilead Sciences, the pharmaceutical company that developed the drug, said in a statement to Newsweek.
"By working to create effective treatment options regardless of a person's ability to adhere to taking daily oral medications, our goal is to help people living with HIV remain virally suppressed, and to help prevent new HIV infections in people at risk of acquiring HIV," they added.
The drug works by singling out an HIV protein called capsid, which current treatments have not targeted. By binding to the protein and disrupting it, the drug weakens the outer shell of HIV, making the virus less capable of infecting further cells and more susceptible to attacks from the body's immune system.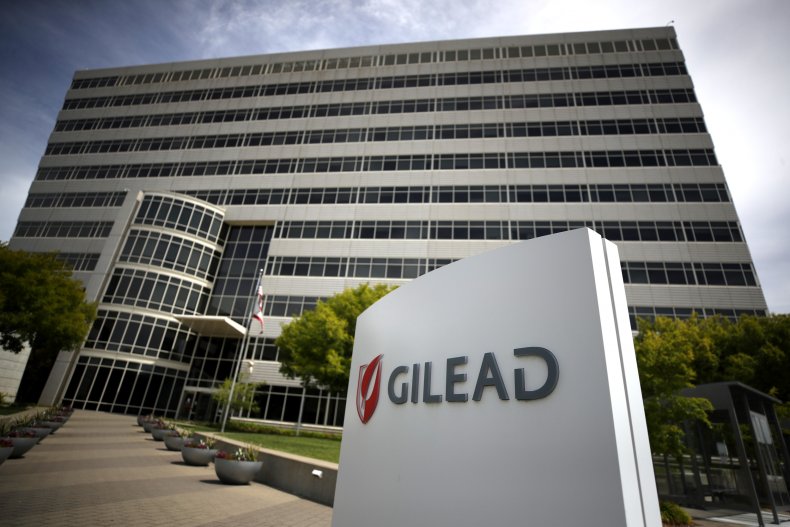 Although the small, placebo-controlled and double-blinded studies are preliminary and further research is needed, the paper's authors called lenacapavir "a potentially transformative tool in efforts to end the global HIV epidemic."
The drug could be used against strains of HIV that have become resistant to other treatments, or lead to the development of a long-acting prophylaxis.
However, its most attractive attribute could be in potentially providing a useful alternative to the typical daily pill regimen that can be troublesome for many patients.
"Once-daily single tablet regimens have greatly simplified HIV regimen dosing for most people living with or at risk of acquiring HIV; however, for some, taking a daily pill to treat or prevent HIV is a very real challenge," Gilead said.
"Low adherence to oral daily regimens can be due to many reasons, including busy lifestyle, forgetfulness, or even stigma and is the main reason for antiviral treatment and prevention failure—and therefore is a significant hurdle in ending the HIV/AIDS epidemic," they added.
Although the results of the research may be encouraging, lenacapavir is unlikely to revolutionize HIV treatment and prevention alone. Some strains of the virus exhibited resistance to the drug, while experts have cautioned that additional resistance could develop.
Current daily HIV regimens call for a combination of drugs that work together and reduce the likelihood of resistance becoming an issue. Gilead is working to develop additional long-acting drugs that could be used in combination with lenacapavir.
The company plans to present research data on multiple HIV drugs at next week's International AIDS Conference, which is set to be held virtually.