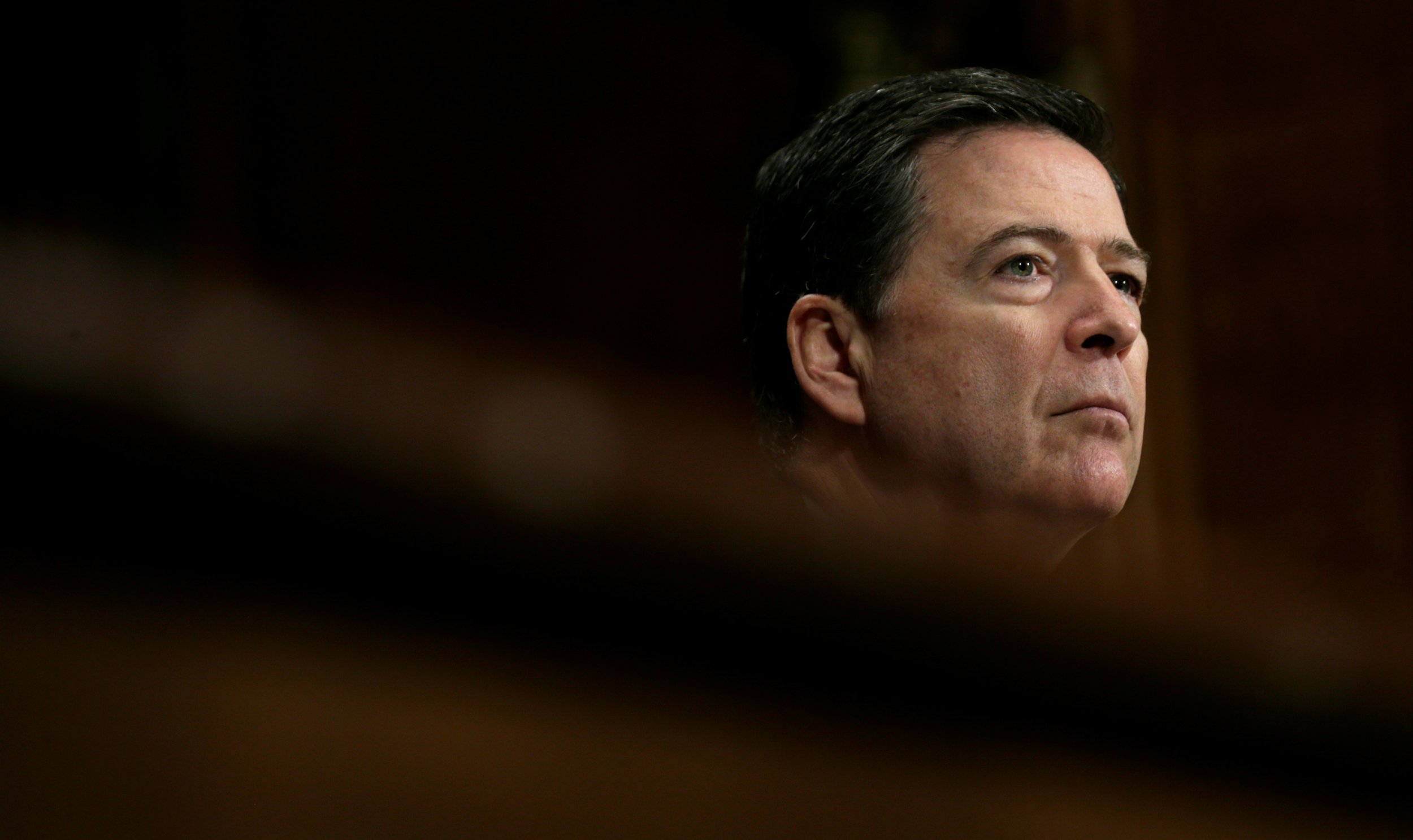 President Donald Trump's sudden firing of FBI director James Comey could jeopardize the bureau's investigation into alleged collusion between the Trump campaign and the Russian government during the 2016 presidential election, former FBI supervisors tell Newsweek.
While investigations typically continue after a FBI director steps down, a director who is sympathetic or friendly to Trump could easily drag out the FBI probe into Trump staffers and Russia, the ex-supervisors say.
"You don't kill a case just by telling everyone to stop investigating it. That would be obstruction of justice," says Myron Fuller, a former special agent who once ran the Honolulu division. "But you could drag it out forever … The FBI could work it until the cows come home."
Fuller also called for a bipartisan special prosecutor to look into Trump-Russia ties.
"Unless the Republicans join the Democrats and get an independent counsel, I would be concerned the case is jeopardized," he says.
Another former FBI supervisor tells Newsweek that while all investigations continue regardless of a change at the top, the person who replaces Comey could steer the probe in a different direction.
"The person who replaces Comey will have influence on how the investigation goes," says Joseph Lewis, a former assistant director of the organized crime branch of the FBI's criminal division. He added that a FBI director sympathetic to Trump could, "Play devil's advocate and sow seeds of doubt with the investigators."
However, Lewis also tells Newsweek that if agents feel they have a good case but are shut down by FBI leadership, they will explore alternatives.
"It'll be leaked in some form or fashion if there's any feeling that anybody is trying to stifle or quell the results of the investigation," Lewis says.
An incoming director seen attempting to weaken the Russia probe would likely face serious resistance from within the bureau, another retired FBI supervisor says.
"The feeling among those agents will be, if that is why you fired him, our integrity is challenged," says David Gomez, the former assistant special agent in charge of the Seattle office, where he oversaw national security issues. "This is an attack on their professionalism and they'll ensure their i's are dotted and their t's are crossed and they'll leave no stone unturned."
Jeffrey Ringel, a former coordinating supervisory special agent in the FBI's New York office, tells Newsweek that high-profile investigations can spark a lot of fighting between the top levels of the FBI and the Department of Justice over how to best pursue an investigation.
"When there's difference between the two, you need a strong boss who can fight for you," says Ringel, now a director at private intelligence firm the Soufan Group, adding that a new director could "redirect" the probe. "Without Comey there, we may have lost our biggest ally in the fight to further the investigation."