New Fed Drone Rules Still Won't Allow Google or Amazon Delivery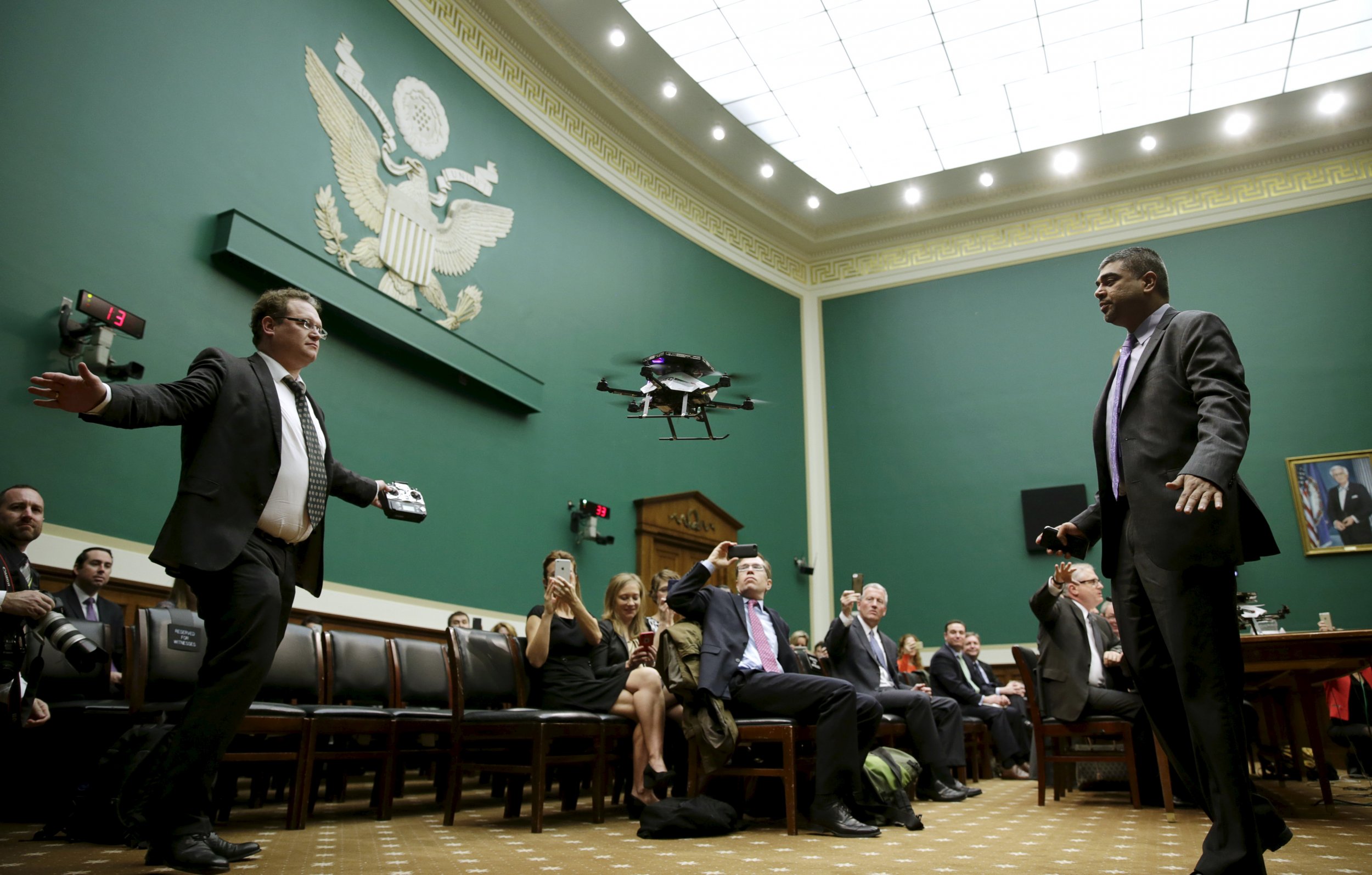 Companies in the United States will have a much easier time flying drones, thanks to the Small Unmanned Aircraft Rule (Part 107), published by the Federal Aviation Administration (FAA) on Tuesday.
Commercial craft, however, make up only a small part of the overall drone community. Part 107 does not apply to hobbyists nor allow giants like Google and Amazon to conduct drone delivery services in American cities. It prohibits drones flying over people not directly participating in the operation and says the aircraft must be always within the pilot's "visual line-of-sight."
The 600-plus-page guideline will allow commercial operators to fly their drones—technically called "unmanned aircraft systems, or UAS," by the FAA—for a wide range of activities, from aerial photography, agriculture to emergency response. Previously, businesses that wanted to fly them needed to file a special status with the FAA called Section 333 Exemption. The exemption was criticized for being too selective and time-consuming.
Part 107 will replace Section 333 exemption; this is the first major policy change by the federal government on drones. It does, however, include many restrictions: The pilot must be at least 16 years old. The drone must be lighter than 55 pounds; it must fly under 400 feet and have a maximum groundspeed of 100 mph; it can only fly during daytime and at least five miles away from airports. Part 107 will go into effect in August.
In order to be a commercial drone operator under Part 107, the FAA requires a remote pilot certification, which can be acquired by passing a written exam of aviation knowledge at an FAA-approved testing center. The pilot will also have to register his or her aircraft online. If the pilot passes the test, the Transportation Security Administration will run a background check. The FAA will also allow uncertified operators to fly drones if he or she is directly supervised by someone who has a remote pilot certification.
"With this new rule, we are taking a careful and deliberate approach that balances the need to deploy this new technology with the FAA's mission to protect public safety," says FAA administrator Michael Huerta in a statement. "But this is just our first step. We're already working on additional rules that will expand the range of operations."
Legal issues like data privacy remain a big question mark for the FAA when it comes to drones, most of which now have cameras or motion sensors. The agency has no rules or authority to enforce any specific type of privacy laws, but it writes, "The FAA strongly encourages all UAS pilots to check local and state laws."
The FAA is also dealing with lawsuit by Maryland insurance attorney John Taylor, who sued the agency over the legality of implementing a nationwide drone registration program last December. Taylor argues the FAA can't make new rules and regulations like the registration program. He tells Newsweek that the lawsuit is still in the briefing period and oral arguments will start later this summer.