Is Ivanka Trump The Real 'First Lady' Of Washington? New Film Examines The Modern First Daughter's Life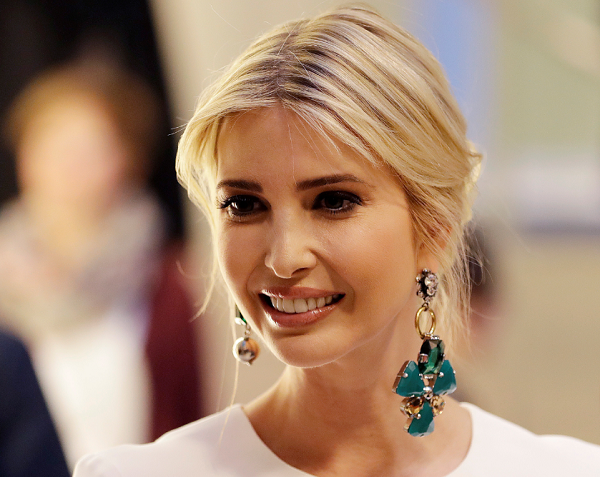 Every first lady has her pet cause. Michelle Obama focused on exercise, diet and education. Hillary Clinton strived to improve the country's health care system. Nancy Reagan, the war on drugs. Rosalynn Carter, mental health. Betty Ford, reducing the stigma of alcoholism.
And while President Donald Trump's wife, Melania, has listed women, children and cyberbullying as her formal issues of choice on the White House website, she seems far more interested in avoiding the spotlight—and her husband in D.C. On Monday night, a new documentary investigates Trump's other first lady: his 35-year-old daughter, Ivanka.
Ivanka Trump: America's Real First Lady?, presented by Matt Frei and airing on Channel 4 in the U.K., will investigate this unusual father-daughter relationship and just how far Ivanka's Trump card will take her. Frei considers Ivanka through a wide lens, according to the Financial Times, from her parents' divorce, to growing up Trump, to her marriage to real estate developer Jared Kushner.
As a special adviser to her father, Ivanka is part of Trump's testosterone-fueled inner circle. She's also a former model and reality-TV star who runs her own fashion company, works for the Trump Organization and writes. A couple weeks ago, her second book, Women Who Work: Rewriting the Rules for Success, was universally panned as tone-deaf fluff for the average working women she knows nothing about. The New York Times called it "a strawberry milkshake of inspirational quotes," and Samantha Bee said, "Women Who Work contains more fonts than original thoughts."
But what exactly are Ivanka's political aspirations? How does she reconcile her #WomenWhoWork campaign with her father's often sexist, misogynistic policies and Twitter rants? And what does she think of her father's first few months in office? You don't have to watch the film to know what she wants: power.