New Film Sees Clint Eastwood Re-Enact ISIS Train Attack Foiled By Americans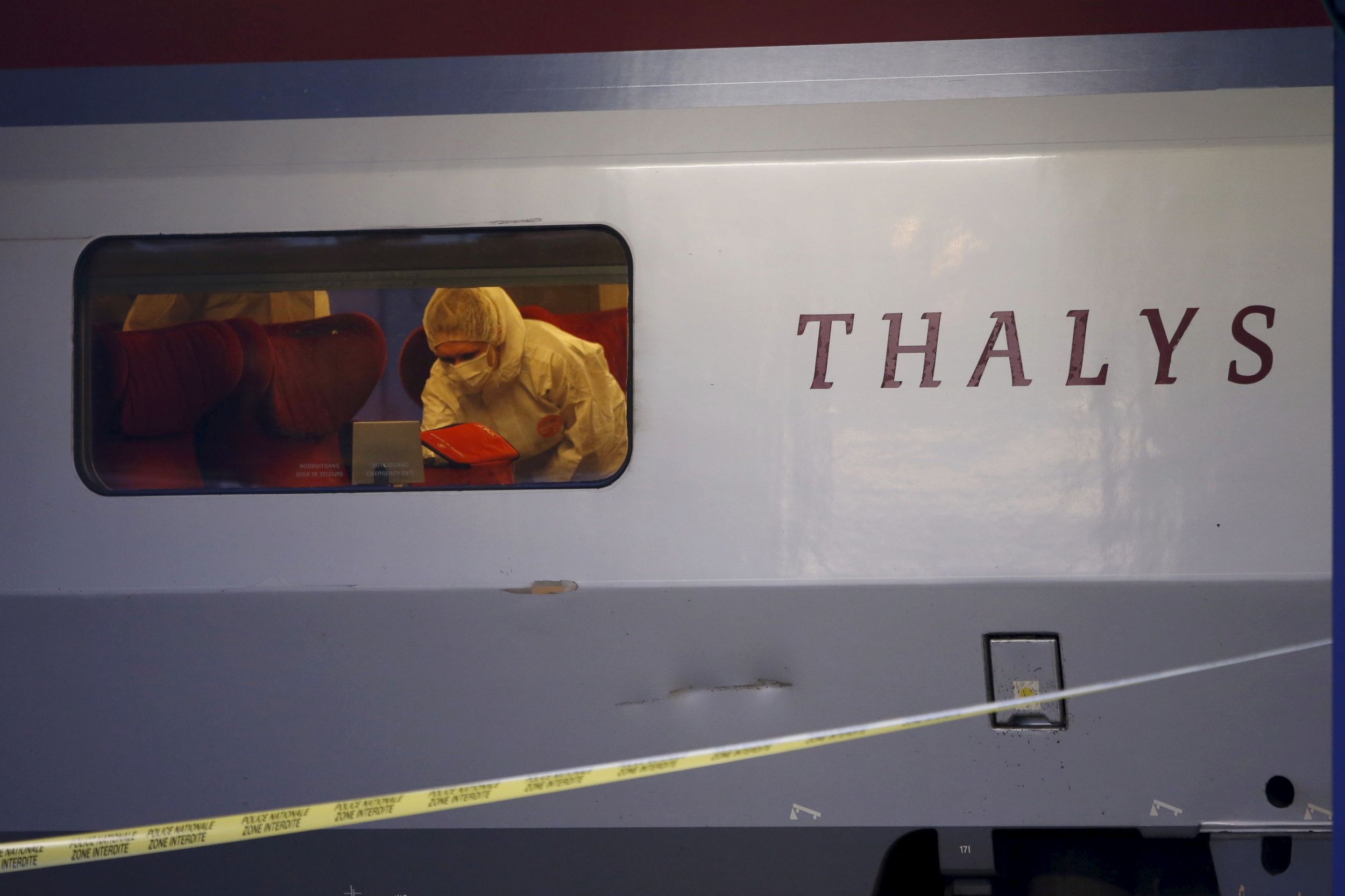 Clint Eastwood, the award-winning actor and director who starred in Dirty Harry and Million Dollar Baby, is to re-enact a foiled Islamic State militant group (ISIS) attack on a train in France for a new movie.
His new film "The 15:17 to Paris" will depict how three American passengers and a Briton, Chris Norman, stopped an ISIS attacker launching a machine gun attack on a high-speed train as it traveled from Amsterdam to Paris on September 1, 2015.
Eastwood has rented a Thalys train for five days to film key scenes in the town of Arras, near the French-Belgian border, where the train concluded its journey after the foiled attack.
The first major film about an ISIS plot on European soil, filming shut down two tracks in Arras. The release date for the movie has not been made public.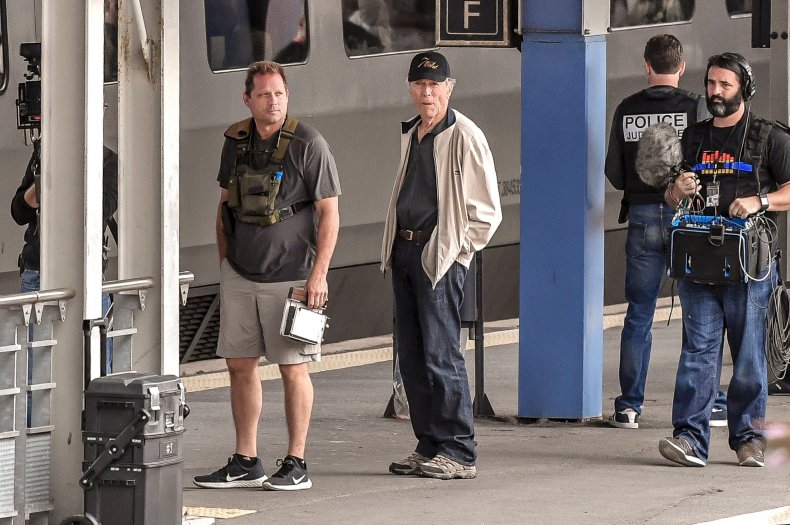 Ayoub El Khazzani, who boarded at Brussels, emerged from a bathroom with an automatic rifle before being tackle by the three childhood friends from California.
Khazzani also had a pistol and box cutters, and his lawyer has since said that he was directed by the same network that launched the suicide bomb attacks on Paris in November 2015, leaving 130 people dead, and Brussels in March 2016, killing 32 people.
The men are reportedly set to play themselves on the silver screen. France gave them the Legion of Honor, the highest award giving to civilians in the country for bravery.
Khazzani, who was 26-years-old at the time of the attack, is of Moroccan origin. The attempted attack took place on the last carriage of a train that was carrying 554 passengers in total.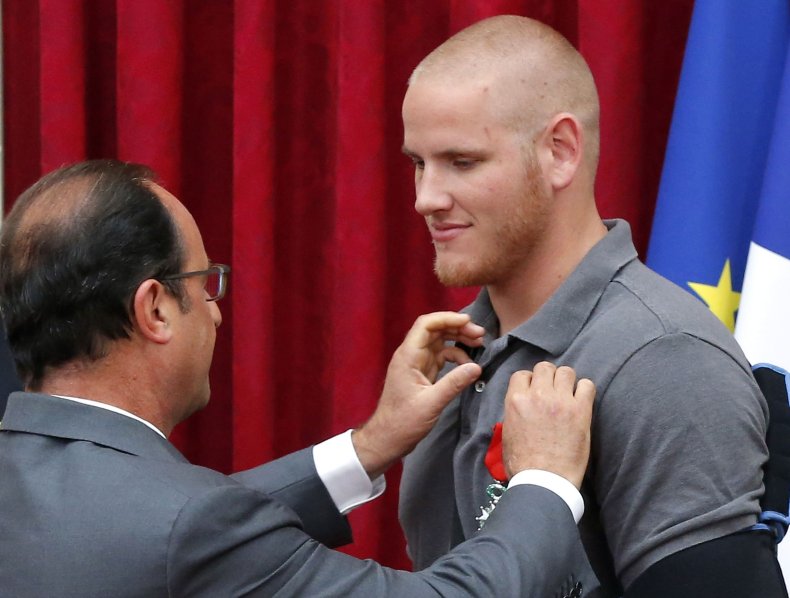 The American men described the attack in 2015 after surviving to tell their tale. "We heard a gunshot and we heard glass breaking behind us and saw a train employee sprint past us down the aisle," Anthony Sadler, a senior at Sacramento State University, said.
"As he was cocking it to shoot it, Alek just yells: 'Spencer, go!' and Spencer runs down the aisle," Sadler said. "Spencer makes first contact, he tackles the guy, Alek wrestles the gun away from him, and the gunman pulls out a box cutter and slices Spencer a few times. And the three of us beat him until he was unconscious."
Khazzani kept asking for his gun back, the men said, but they tied him up until the authorities arrived.
The attack on the Thalys train was followed by a series of ISIS attacks across the continent. Hundreds died in France after the Paris attacks and a truck-ramming in the southern French city of Nice. ISIS-inspired attackers then carried out the group's first assaults in Germany, Britain and Spain, many of them vehicle and knife attacks.