A New 'Final Fantasy 7: Remake' Trailer and Everything Else From Sony PlayStation's State of Play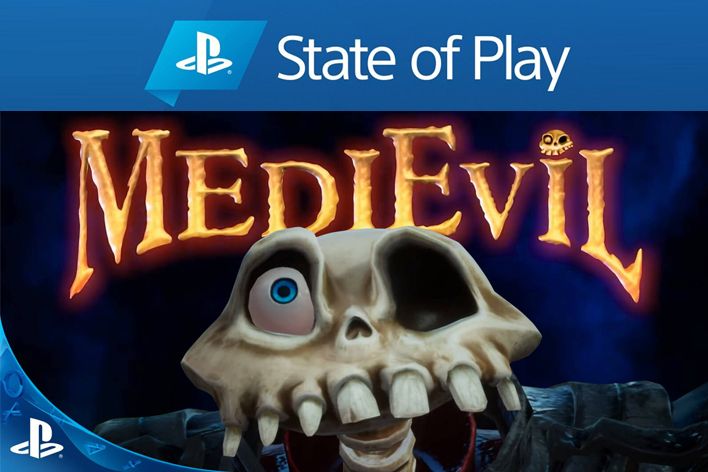 Sony will not be in attendance at next month's E3, but the electronics giant did give video game fans something like a mini-E3 on Thursday with the latest PlayStation: State of Play event.
Similar to an E3 press conference, the State of Play featured many new announcements that will (hopefully) show up on the console in the coming year. We took note of everything that got shown.
Monster Hunter: World
The popular monster slaying Capcom-made RPG will get a DLC titled Iceborne on September 6. In this expansion, players will traverse a brand-new snow-covered land. Iceborn will come with new gear and new monsters to face. The trailer featured three new monsters — a snow shark-like creature called Beotodus and Banbaro, a brutish wyvern-like beast. There was also a new elder dragon named Velkana, and the Nargacuga, which first appeared in Monster Hunter: Unite.
Additionally, the DLC will feature a new rank called Master, intended to be analogous to G-Rank from other Monster Hunter titles.
Riverbond
This new dungeon crawler was announced Thursday and will feature four-player co-op. The game also has eight usable skins of characters from other indie game titles: The Kid from Bastion, Robot 05 from Planet of the Eyes, Demelza from Knights and Bikes, Lover Mu from Lovers in A Dangerous Spacetime, Juan Aguacate from Guacamelee, Raz Aquato from Psychonauts, Bullet Kin from Enter the Gungeon, and Shovel Knight's titular Shovel Knight. The game will release some time this summer.
Predator Hunting Grounds
This game received a short teaser featuring four soldiers walking through a jungle. According to the post-preview narration, it's an online-only multiplayer shooter that pits a small fireteam of soldiers against the Predator. The game is being developed by IllFonic games, the studio behind 2017's Friday the 13th. Reportedly, they're working closely with Fox to ensure accuracy with the deadly star of multiple action horror films. Predator Hunting Grounds is slated for release on PS4 in 2020
MediEvil
Sony debuted a new trailer for the upcoming PS1 Remake. The new title should feature improved gameplay and more voice acting than the original. MediEvil's remake will launch on October 25, 2019.
Away
Sony announced this title via a David Attenborough-esque narrated jaunt through a fairly populated jungle. Players will control a possum-like animal, known as a Sugar Glider, attempting to find its way to a mythical land called Sanctuary. To reach Sanctuary, players will have to brave various natural disasters and avoid predators that could easily swallow them whole.
Final Fantasy VII: Remake
In the newest trailer — see below — for the hotly anticipated remake, Square Enix delivers new cutscenes featuring Cloud, Sephiroth, Barret, and Aerith. There's also a small glance at Final Fantasy VII's gameplay showing Cloud and Barret in action.
The preview concludes with a promise that more information on the game will come in June. On an accompanying twitter post, Game Director Tetsuya Nomura provided a cryptic message regarding the game's release, "Most of the plans are already in place in the run up to launch, so please bear with us a little longer until we can release more information next month."
Perhaps this means we'll get a release date next month at the Square Enix E3 press conference? Until then enjoy the trailer shown at PlayStation's State of Play.
A New 'Final Fantasy 7: Remake' Trailer and Everything Else From Sony PlayStation's State of Play | Gaming