The New Fix for Poverty: Give Cash to the Poor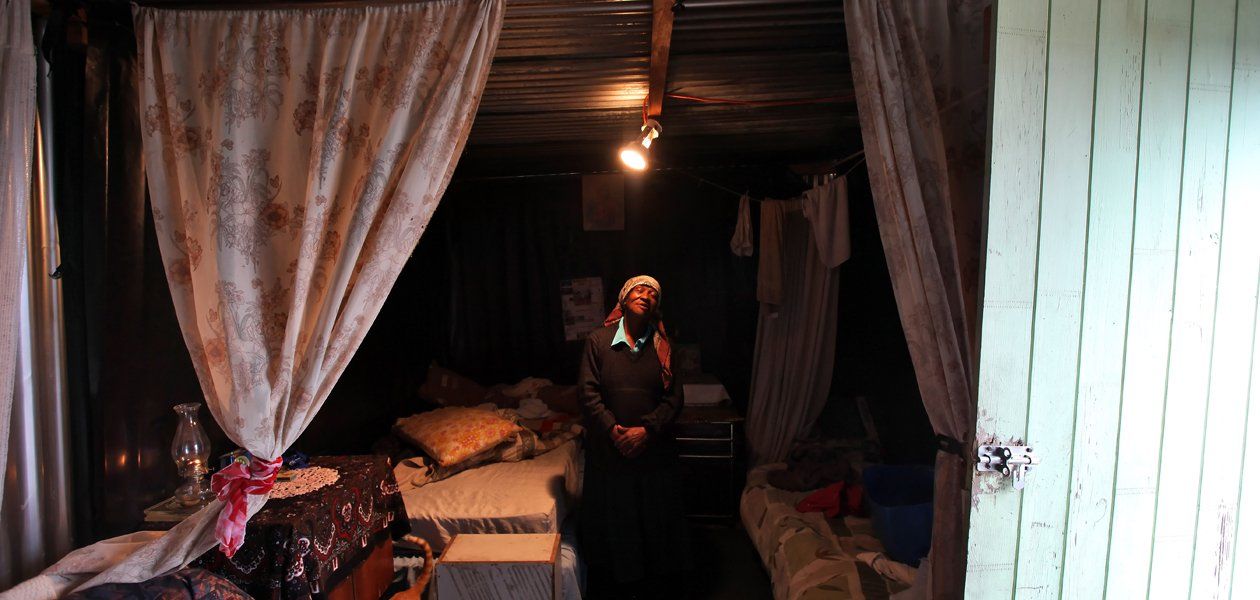 As she approaches her 50th birthday this month, Zanele Figlan has seen firsthand what does and does not work in the fight against global poverty. Living in a shack on the outskirts of Cape Town, her family serves as a reminder of South Africa's 15-year failed effort to house its poor. Instead, Figlan says, the most effective help she receives is the $1 a day the government provides for each of her two youngest sons, which amounts to more than double her monthly income and allows her to make sure they're well fed. It also means she can afford to send them to a reputable school in a wealthier part of the city, something that was previously unthinkable.
At first glance, simply handing out cash to the poor may seem naive. When cash-transfer programs, as they're known in the parlance of international aid, first rolled out in Latin America in the 1990s, they were met with skepticism, especially from development agencies more intent on structural reform than redistributing wealth. More than a decade later, however, evidence shows that even modest payments grant the world's poorest the power to make their own decisions; it also indicates that they make smart choices, especially on matters of health and education. Today, cash-transfer programs are thriving in some 45 developing countries and helping more than 110 million families. The World Bank has put at least $5.5 billion into nearly a hundred different projects.
One of the biggest impacts of these programs: education. Since its launch more than a decade ago, South Africa's Child Support Grant has cut the number of children out of school in half. South Africans are free to use their payment any way they wish, but some countries require school enrollment to keep the money coming in. "It changes the dynamics of the way people conceptualize welfare," says John Hoddinott, a senior research fellow at the International Food Policy Research Institute. "Both parties have rights and responsibilities." In many cases, however, simply having cash in hand allows parents to keep their children in the classroom. "Poor households … need the labor of their children; that's why they don't send them to school," says Santiago Levy, the architect of Mexico's cash-transfer program, now called Oportunidades. But what works in one country doesn't always work in another. In Malawi, one of the least-developed countries in the world, the World Bank compared two different groups of school-age girls: one was given cash only if they went to school; the other was simply given the money. The results showed little difference in attendance. In fact, those without conditions fared better when it came to reducing teen pregnancy and teen marriage, factors that often pull Malawian girls out of the classroom.
Putting cash in the pockets of the poor also directly improves their health and well-being. Brazil's Bolsa Familia, which is now the world's largest cash-transfer program, has cut child malnutrition by 45 percent. Mexico's Oportunidades is credited with adding more meat, fruit, and vegetables to the largely grain-based diet of the country's poor. In South Africa, a study by MIT's Esther Duflo found that cash transfers can reduce the kind of stunted growth in young children that results from inadequate nutrition. Girls benefited most, making up nearly half the gap in height when compared with American girls of the same age. And Duflo found that the program was most effective when the money went to women, who are more inclined than men to invest in the welfare of their kids.
That said, cash-transfer programs are hardly a magic bullet. Giving money to poor mothers may increase school attendance, but it has yet to show it can improve dysfunctional schools or actual learning. Developing countries and international donors will have to find other ways to improve the quality of both health care and education. Obviously, larger economies such as Mexico, Brazil, and South Africa find it much easier to fund cash transfers than many of their poorer counterparts elsewhere across the globe. But what's becoming clear is that developing countries can decide what's best for them, and so can their citizens.
With R. M. Schneiderman