Suit Alleges Fox News Retaliated Against Woman for Reporting Discrimination, Sexism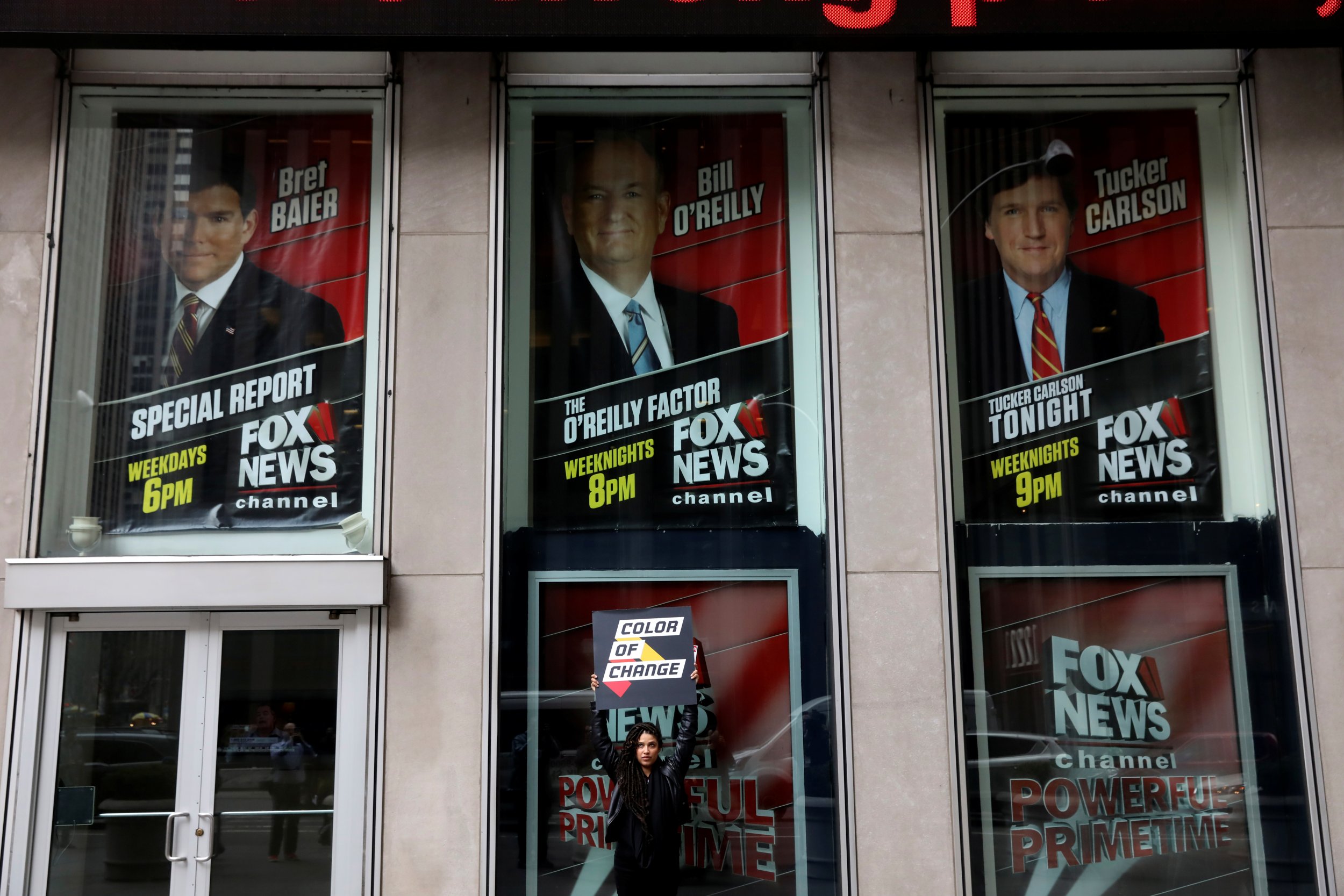 Updated | Another woman has filed a lawsuit against Fox News, this time with an allegation that she was fired 24 hours after contacting investigators looking into whether there is a pattern of sexual harassment and discrimination within the company.
Jessica Golloher, a Fox News Radio Network correspondent focusing on the Middle East and North Africa, alleges she was fired from her position within a day of contacting a lawyer at Paul, Weiss, Rifkind & Garrison. The lawyer, Michele Hirshman, was identified in an email sent by Kevin Lord, executive vice president of HR, as a point of contact for employees to lodge internal complaints about the company, in light of numerous allegations against former Fox News CEO Roger Ailes and former Fox News host Bill O'Reilly.
In her complaint, Golloher says she encountered persistent discrimination based on her gender, including witnessing deferential treatment being paid to her male colleagues. One incident recounted in the complaint involved Golloher being told to go out "on the street" while covering the 2014 Winter Olympics in Sochi, Russia, to report on a recent ban on "lacy underwear imports" enacted by Moscow.
Related: Fox News sexual harassment allegations could hurt Murdoch's Sky bid
The complaint also alleges there were "sexist standards not applied to male correspondents" within the company. For example, Golloher says that after Fox News management asked for photos of her taken while she was reporting, she received a call from Mitch Davis, vice president of Fox News Radio Network, who told her that they were "horrible" and that she was "much better looking in person."
Golloher is being represented by attorney Douglas Wigdor, who on Wednesday sent a letter to the British regulatory organization Ofcom regarding allegations of harassment and abuse at Fox. Ofcom is currently investigating whether Fox's potential takeover of Sky is in the public interest.
Golloher's complaint also points out that Davis, one of the employees who made the decision to fire her, was reportedly dismissed from his previous position at ABC News for sending a sexually explicit photo over the company's computer network, prompting the FBI to get involved.
On Wednesday, before the lawsuit was filed, a 21st Century Fox spokesperson told Deadline.com that the allegation "is without merit," adding: "Any suggestion of discrimination or retaliation is baseless." The company said it "will vigorously defend the matter."
Golloher's suit comes the same week as another was filed by Diana Falzone, a former on-air personality and Fox News host. Falzone claims she suffered gender and disability discrimination after speaking out about a painful medical condition, endometriosis. According to her complaint, the male-dominated senior management at Fox News "obviously objected to the fact that a female on-air host had disclosed that she suffers from a women's reproductive health condition, which, in their eyes, detracted from her sex appeal and made her less desirable."
This article has been updated to reflect that Golloher emailed an investigator. She didn't call a hotline, as was reported in an earlier version.