'New Front' in Russia-Ukraine War Will Emerge in Black Sea: Stavridis
A "new front" in the Russia-Ukraine war will open in the Black Sea in the coming weeks involving Western allies escorting grain shipments in and out of Ukraine, former NATO Supreme Allied Commander James Stavridis said Sunday.
Speaking to host John Catsimatidis on the Cats Roundtable radio show, Stavridis noted that Russian military ships are "dominating the northern part of the Black Sea."
"They have 40 warships, the Ukrainians have effectively zero. Russians are blockading that Ukrainian coast—not allowing vital shipments of grain important to the Ukrainian economy, but absolutely essential to world food stocks," Stavridis said.
"So I think John you're going to see another, if you will, front open in this conflict which is going to include escorting grain tankers in and out of Odessa," he added.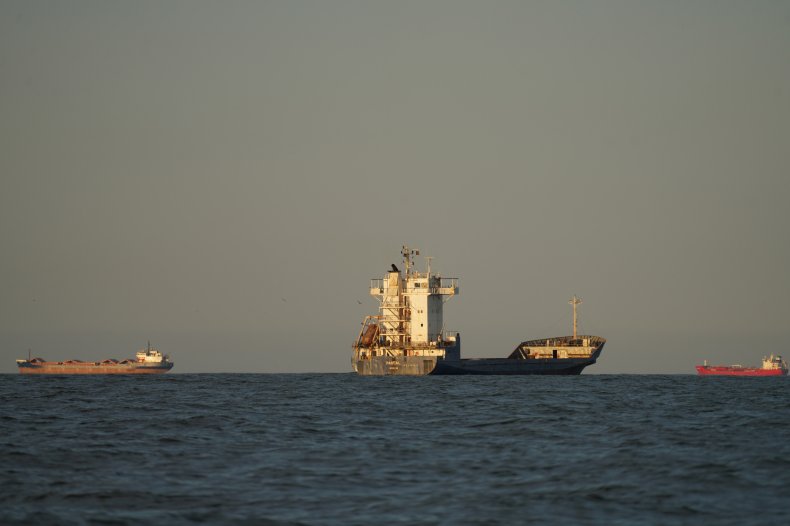 Putin 'Blackmailing the World'
Stavridis said he believe that mission will be carried out by the United Nations, NATO and the United States and its allies.
"But it's going to be a new front in the war that I think will emerge over the next few weeks," he added.
In May, a Ukrainian official claimed that the U.S. is working on a plan to target Russian ships in the Black Sea to eliminate the blockade.
"The effective work of the Ukrainians on warships convinced (the USA) to prepare a plan to unblock the ports," Ukrainian ministry of internal affairs adviser Anton Gerashchenko tweeted last month. "Deliveries of powerful anti-ship weapons (Harpoon and Naval Strike Missile with a range of 250-300 km) are being discussed."
Ukraine's Foreign Minister, Dmytro Kuleba, said Tuesday that the UN is working with Ukrainian officials to transport grain past the Russian blockades.
"Russia plays hunger games with the world by blocking Ukrainian food exports with one hand and trying to shift the blame on Ukraine with the other. Ukraine is working on an international UN-led operation with navies of partners ensuring a safe trade route with no security risks," Kuleba tweeted.
The deputy governor of the Ukrainian port city of Odessa, Ala Stoyanova, recently said she believed Russian President Vladimir Putin sought to make poor countries starve with Black Sea blockade.
"When he blocks our ports, by this means he is blackmailing the world," Stoyanova told The Telegraph.
Russia has said it would allow grain to leave Ukraine's Black Sea ports if sanctions that have been imposed on the country are eased.
Newsweek has reached out to the Russian Foreign Ministry and the Ukrainian Foreign Ministry for comment.