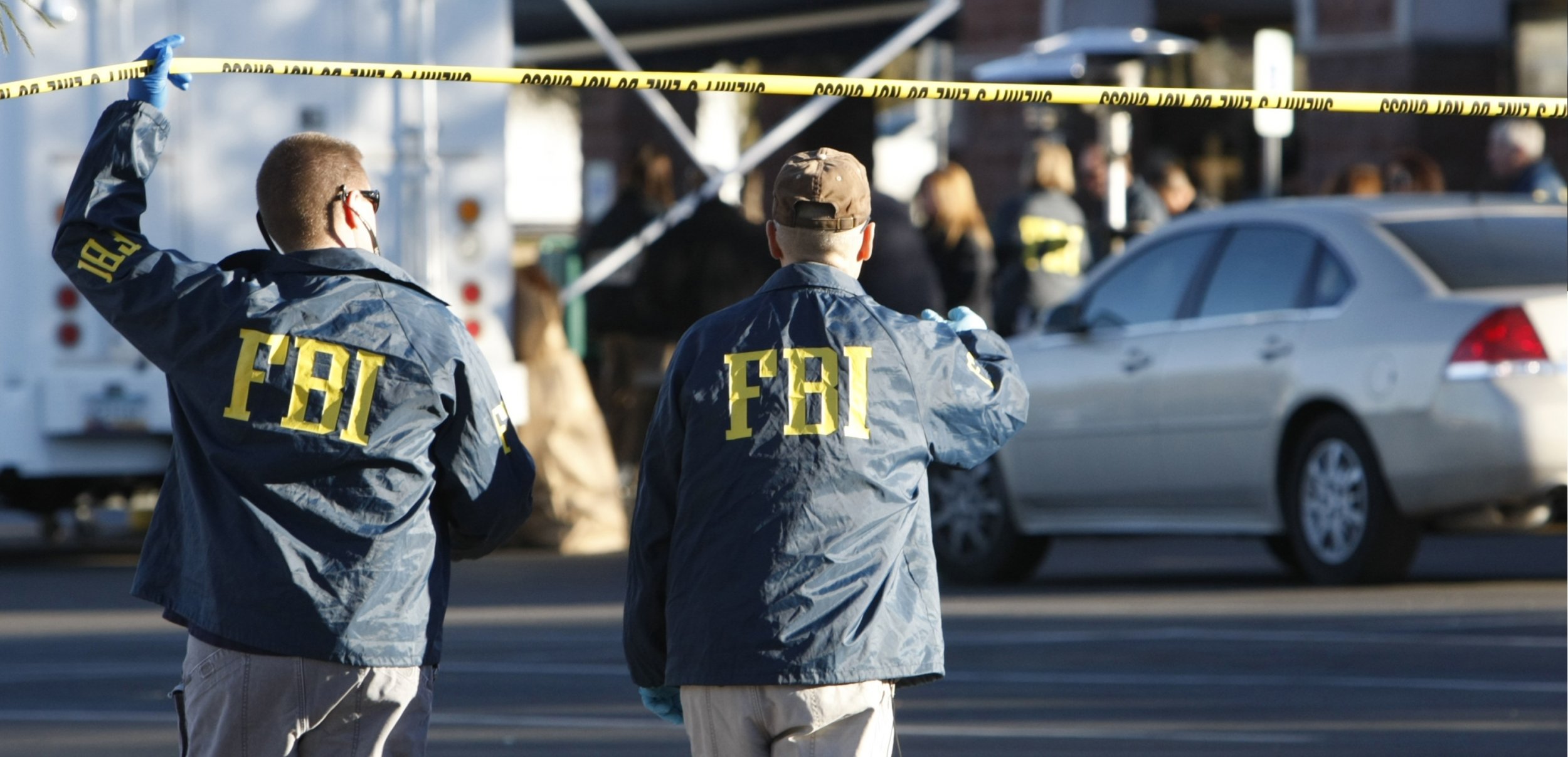 Not that long ago, top FBI counterterrorism officials didn't know the difference between Sunnis and Shiites. And, judging from their public statements, didn't really care.
"You don't need subject-matter expertise," the FBI's chief of counterterrorism, Gary Bald, said in one of several risible statements a few years ago by high-level FBI officials. "The subject-matter expertise is helpful, but it isn't a prerequisite. It is certainly not what I look for in selecting an official for a position in the counterterrorism [program]."
That was 2005. Now, slowly, and with little notice, the FBI is finally fielding a team of intelligence and counterterrorism leaders who came of age, professionally speaking, in the post-9/11 era. Unlike most of their FBI forebears, who impressed their bosses by collaring bank robbers, kidnappers, Mafia bosses, and white-collar criminals, the new generation of FBI leaders is steeped in the world of al Qaeda and Hezbollah, Chinese hackers, and Russian spies.
They're the FBI's new young guns – a moniker that will no doubt provoke endless hilarity in the bureau's fortified castle on D.C.'s Pennsylvania Avenue. Most are in their mid- to late-40s, after all – not so young. But they bring to the job a fresh, young mind-set: They crave getting inside the enemy's head.
Right after 9/11, says Tim Murphy, who recently retired as FBI deputy director, "it was understandable" that the FBI bulked up its counterterrorism branch with "the criminal guys" – where else were they going to find veteran investigators? But now, he says, "everyone in counterterrorism knows the difference [between Sunnis and Shiites], knows the difference between factions in al Qaeda, and knows the political and religious differences."
The new guys are better prepared for intelligence work, said a young former FBI intelligence expert over lunch in Georgetown the other day. They come in with degrees in international relations, not just law or, as in the old, old days, accounting. And since 2007, the FBI has opened up a new career branch for intelligence professionals, which finally provides an incentive to work in a realm where handcuffs and guns remain in a desk drawer.
The new spy catchers are also more willing to take chances. "The last generation was more reactive," the intelligence expert added, "and the current guys are extremely proactive. I think they will initiate things just to find out if there's something there, as opposed to waiting and seeing."
In the murky world of counterintelligence, that means taking more direct runs at suspected enemy agents with the goal of flipping them, either through seduction or threats or other kinds of manipulation. "It's like the difference between waiting for the girl to make eye contact and smile at you," he said, "and just walking up to her without any sign at all and saying, 'How about a drink?'"
This new breed is led by Andrew McCabe, head of the FBI's National Security Branch since last October. In 2010, McCabe, now 45, was tapped to be the first director of the FBI's high-value detainee interrogation group, a multiagency squad formed to question top terrorist suspects immediately after their capture. Most agents work 19 or 20 years before they get a chance to head an FBI field office in someplace like Cleveland, Murphy said. These guys shot to the top.
"He did a tremendous job with the HIG," which included operatives from the Pentagon and CIA, had high-level briefings at the White House and Justice Department, says Murphy. "That was so politically charged, you know, trying to get people together in one group to do interrogations, with everybody having conflicting and competing interests.
"So not only is he well-thought-of by people in the organization, he's very well-thought-of by the White House and people in the intelligence community," Murphy adds. "He handled some very tough problems."
Another new talent at the top is Robert Anderson, 47, appointed last year as the FBI's assistant director for counterintelligence – the spy catchers – who made early marks in Chinese espionage investigations, among other major cases. Before joining the FBI in 1995, Anderson spent nine years as a Delaware State Trooper, where he was decorated for trying to rescue people from a burning building. Early on, he was assigned to the FBI's hostage rescue team.
"He actually shook up the counterintelligence division," Murphy recalls. "He brought another style of aggressiveness to the counterintelligence division that we haven't seen in the bureau in years."
People vie to work for McCabe and Anderson, said the former intelligence specialist. "The biggest thing internally with him and all the people in the new regime is that he's incredibly supportive of the people under him," he says. "They make the decision, but then they support their rank-and-file and give them the best chance of accomplishing their mission."
Other new leaders include James Yacone, 48, a former hostage rescue team operator and special agent in charge of the Denver field office, who successfully supervised two high-profile investigations, the 2011 plot to bomb a shopping mall near Columbine High School and the Aurora movie theater attack the following year, which killed 12 people and injured 70 others. Convictions were obtained in both cases. Last March, Yacone was brought to Washington to run the bureau's critical incident response group, where he'd served earlier as a section chief.
Another young-ish gun is Michael Steinbach, 47, whose promotion to head counterterrorism has yet to be announced. Steinbach, special agent in charge of the FBI's busy Miami office, knows D.C. politics, having done a previous tour as an assistant in the FBI's executive suite.
Steinbach proved himself in tricky assignments at Guantanamo, as a legal attaché in Tel Aviv and at the CIA counterterrorism center, according to his official FBI profile. But he's as familiar with bullets as he is with bullet points: In Afghanistan in 2004, Steinbach was awarded the FBI's Shield of Bravery in recognition of his actions while engaged with enemy forces.
"Very well-rounded," Murphy says. "He understands the inner workings between the White House, the intelligence community the Department of Justice and the FBI."
"It is a totally radically different agency from pre-9/11," Murphy maintains, "and I would even say, pre-2004."
But those intervening years have also been marked by numerous cases in which the FBI and Justice Department were heavily criticized for pursuing dubious counterterrorism plots – or even manufacturing them – with informants who encouraged otherwise hapless suspects to think big about blowing something up. It has also been knocked for ginning up wholesale threats – "Black separatists" last year, for example – where they didn't exist.
So the question remains: Will the FBI use its new talent – not to mention its immense new legal and technological tools – prudently in pursuit of national security threats? Or will it revert to the political witch-hunts and break-ins of earlier eras?
Some FBI officials say they worry about that, too, and that there "will always be some who will go over the line," as one put it.
But Murphy believes Americans can count on the FBI's newest generation to keep the FBI honest. "Over 50 percent of the agents on duty now have been hired since 9/11, and that's a generation that believes in transparency and openness," he says.
If the younger ones see something bad going down inside the FBI, he says, they will "stand up and say something."
Jeff Stein is a Newsweek contributing editor in Washington, D.C.