New Global Databank Could Help Treat Rare Cancers and Save Lives Around the World
A new global initiative has been launched by an Australian billionaire and philanthropist in a bid to help tackle rare and deadly forms of cancer.
The Universal Cancer Databank (UCD) will allow patients with rare cancers—many of which have proven too difficult for any single country or institution to address—to share their data anonymously with researchers and other patients around the world, using individual genome sequencing and profiling.
This will help connect cancer sufferers with the best treatments, while also boosting the development of new ones as scientists will be able to access the data for free. A patient donating their genomic data to the UCD may generate a match with another patient who has a similar cancer, enabling them to find out what treatments will be most effective.
While more common cancers have seen significant improvements in care over recent decades, treatments for many rarer forms have fallen behind. In fact, rare cancers are now the cause of the majority of cancer deaths.
The UCD forms part of the Eliminate Cancer Initiative (ECI) created by Australian entrepreneur Andrew Forrest, founder of the Minderoo Foundation. He told Newsweek that the databank will become more effective as more people offer their medical information.
"Data is the challenge," Forrest said. "If we can collect the data, not of thousands, not of tens of thousands, but of millions of cancer patients, then we are going to navigate the human genome until we find cures."
On Thursday a former British member of parliament, Dame Tessa Jowell—who is suffering from a rare form of brain cancer known as glioblastoma—became the first patient to commit her data to the UCD.
The long-term survival rate for patients with glioblastoma, as an example, has remained largely unchanged since the 1970s, hovering at around 5%.
Developing cures for rare cancers like glioblastoma through adaptive clinical trials—trials in which researchers can add in new drugs or combinations of therapies in response to a patient's improving or deteriorating condition—has often been stymied by small sample sizes, something the UCD will address by aggregating information from across the globe, according to Forrest.
Signing a pledge in the U.K. parliament on Thursday, Jowell urged cancer researchers and governments around the world to harness the power of patient donated data.
"It is my hope that through my cancer journey and sharing of my data, we will be able to develop better treatments for cancer and speed up the discovery of new ones," Jowell said.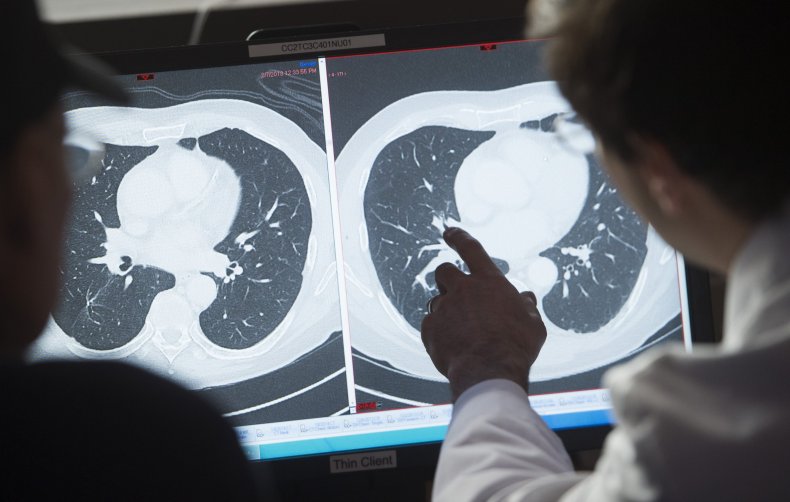 Forrest said his motivation for establishing the UCD was the bravery and leadership shown by patients like Tessa Jowell's, who's pledge he described as the "most selfless act".
"I think the end of brain cancer's time has come," he added. "How did this happen, it happened because I rang a lady [Jowell] and asked if she'd be the founding signatory to a global development called the Universal Cancer Databank. And the energy in that lady's voice, which crackled down the phone line, was remarkable. She said 'yes, I'll absolutely be in it, I know the importance of data.'"
One of the ECI's flagship projects is to "eliminate brain cancer" for which Forrest has already raised around $150 million dollars. The UCD itself is funded "100% philanthropically", unlike previous attempts to share and collect patient data, he said.
As part of the initiatives, the Australian entrepreneur has held discussions with health departments from the United States, the U.K. China and Australia, among other nations; as well as organizations such as the U.S. National Foundation for Cancer Research; and leading research centers like Cambridge University and the Broad Institute of MIT and Harvard.
"Cancer patients have demonstrated a clear desire to partner directly with researchers and share their data to help accelerate cures," Nikhil Wagle, an associate member at the Broad Institute, said in a statement. "Again and again, these men and women are volunteering their medical data and their stories—and want reassurance that researchers around the world will use this information to make a real difference."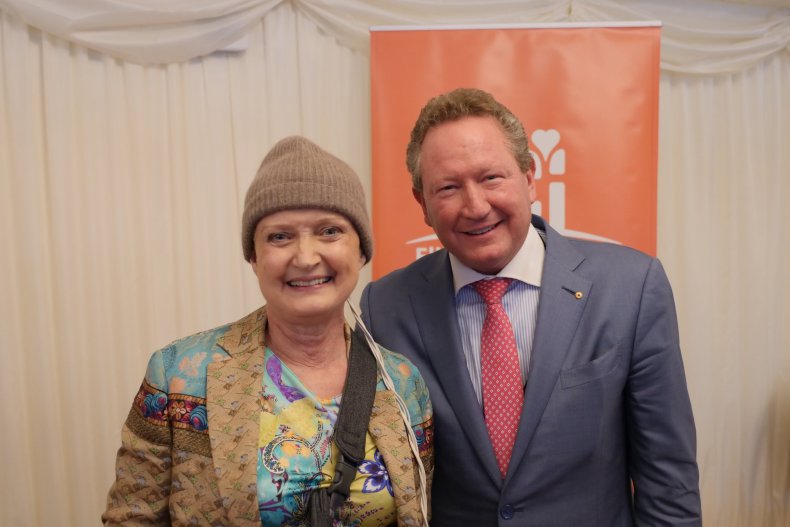 Jess Mills—Tessa Jowell's daughter, who was speaking in support of the UCD—told Newsweek that the new initiative "marks the beginning of the future" for the way we approach cancer.
"Data belongs to the individual, it is the key to unlock the doors behind which cures to previously intractable forms of cancer exist," she said. "And I know personally through the time that we've spent with other families who have a family member with glioblastoma, and other forms of cancer as well, that patients want this to happen."
"This marks the beginning of a moment. We are creating a completely new paradigm where we really believe that if we unite forces internationally, globally, cancer will not be a disease that destroys families any longer, and that's the goal."
You can support the Universal Cancer Databank here.