New GOP Bill Seeks to Rename Florida's Longest Road 'President Donald J. Trump Highway'
A Florida lawmaker filed a new bill requesting that the longest highway in the state be renamed "Donald J. Trump Highway" in honor of "one of America's greatest Presidents."
Republican State representative Anthony Sabatini has pushed for the road to be renamed after the 45th president and has been discussing the venture since January of this year.
"Looking forward to working on this important designation honoring one of the greatest Presidents in American History," Sabatini tweeted in January.
The state representative told Newsweek, "Not only is Donald Trump one of the greatest Presidents in American history, he is also our first Floridian President. He brought the American economy to its all-time height and also restored a sense of pride and American greatness not seen in a half century. It's time we honor his legacy."
U.S. Route 27 runs from Miami all the way up to Fort Wayne, Indiana, a stretch that runs across 1,373 miles of land.
The bill to rename the highway comes with a petition that can be signed by the public, and the description states, "The Establishment is trying to DESTROY President Donald Trump's legacy. I refuse to let that happen."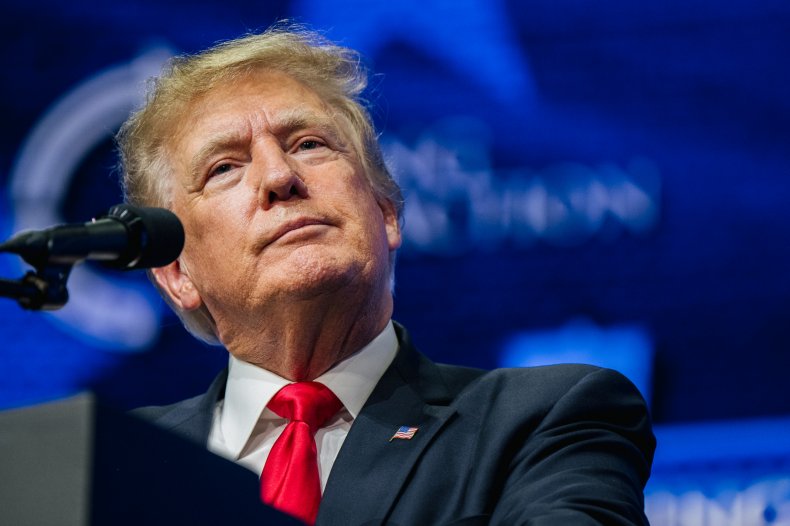 In the wake of the January 6 riot at the U.S. Capitol, Democratic Representatives Joaquin Castro (Tex.) and Linda T. Sánchez (Calif.) announced they had plans to ban any federal property from being named after Trump.
Sánchez had told People magazine that "not even a bench, no airport, no highway, no school — nothing" should be named in Trump's honor.
And Castro had tweeted the day after the insurrection, "Donald Trump should never become a future generation's confederate symbol."
However, banning Trump's name from federal buildings would not be an easy feat.
The Architect's Newspaper reported that regardless of the work in office done by former president Bill Clinton, even after he was impeached, a federal office complex in Washington D.C. was named after him.
And former president Richard Nixon, whose actions in office speculators have often compared to Trump's, has two elementary schools named after himself.
"Efforts come up once in a while to change the name, but nothing has gained momentum," a teacher at Nixon Elementary School in Landing, New Jersey told Time magazine in 2016.
And attempts to put Trump's name on stretches of highway have failed in the past, according to The Washington Post.
One Republican lawmaker attempted to rename a stretch of Route 66 "Donald Trump Highway," in 2019. Members of his own party quickly rejected the idea.
Another attempt last year on a more obscure Oklahoma highway took place. Legislators were working to make State Highway 287, which begins at the Boise City limits and stretches southeast to the Oklahoma-Texas border the "President Donald J. Trump Highway." This attempt was also rejected.
However, the Post reported that because of Trump and Governor Ron DeSantis' relationship, Sabatini's efforts may prove themselves more successful than previous ones.
Sabatini, however, is currently also facing several calls for his resignation following a photo showing Sabatini taking part in a blackface scheme when he was in high school.