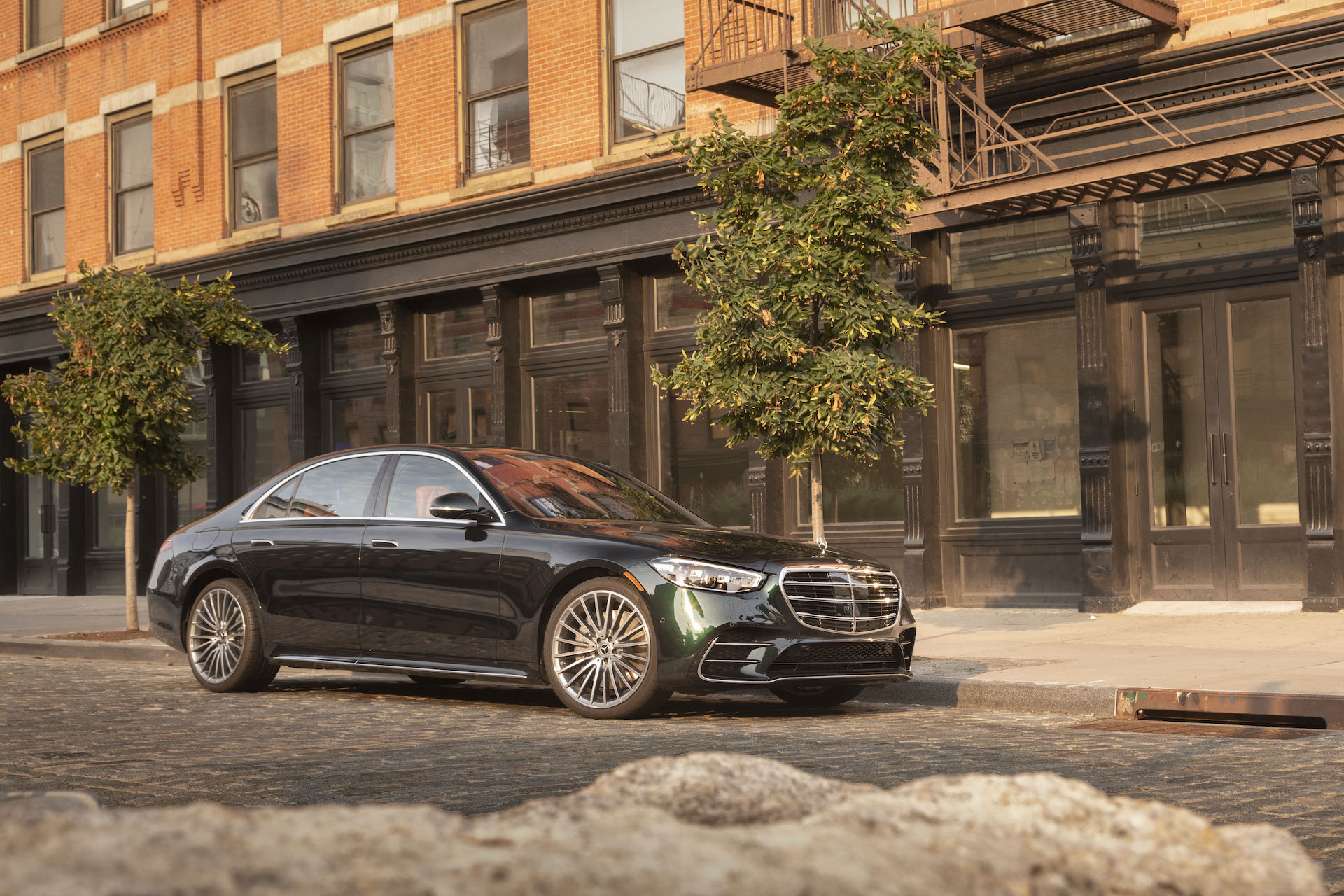 Mercedes-Benz announced today that it has received approval from German transportation authorities to use its Drive Pilot conditionally automated system on German roads.
The country's Federal Motor Transport Authority (KBA) has granted system approval, allowing for the operation of the Level 3 autonomous driving system.
SAE International, a professional organization of automotive engineers, defines Level 3 as a car that is able to complete most of the tasks of driving under certain conditions without requiring the complete attention of the human in the driver's seat.
A driver must be able and prepared to take over at any time, however.
"For many years, we have been working to realize our vision of automated driving," Daimler AG board member and chief technology officer Markus Schäfer said in a press release.
"With this LiDAR based system, we have developed an innovative technology for our vehicles that offers customers a unique, luxurious driving experience and gives them what matters most: time. With the approval of the authorities, we have now achieved a breakthrough: We are the first manufacturer to put conditionally automated driving into series production in Germany."
The company will make the Drive Pilot system available on new S-Class vehicles bought in the first half of 2022 and beyond. Approval was also granted for the EQS all-electric sedan, though no word has been shared as to when the technology might become available on the model.
The system is designed to operate on highways and in high traffic density, where it can operate at up to 37 miles per hour initially.
Sensors already embedded in the car are paired with additional LiDAR sensors and cameras making up the backbone of the system. There are failsafes in case a driver is unable to retake control of the car.
While Drive Pilot is in operation, the vehicle handles normal driving and can make adjustments for normal traffic conditions. The system can independently make maneuvers to avoid irregularities.
When it's time to leave the highway or if there is an unusual traffic condition, like a crash, then the driver will be prompted to retake control.
With the approval in hand from the German government, Mercedes now has a blueprint for gaining approvals in other countries. Tests are currently underway in the U.S. and China.
Mercedes says that additional markets will be considered for the Drive Pilot system as countries' regulations for conditionally autonomous vehicles are standardized at the federal level.
For now, the Level 3 system is only usable on 8,197 miles of German highways.
According to a 2020 report from the National Conference of State Legislatures, a lobbying group, 29 states have enacted legislation related to autonomous vehicles.
While the recent infrastructure bill signed by President Biden includes a directive for a study on pedestrian detection by semi-autonomous and autonomous vehicles, there is currently no national regulatory framework in the U.S. Efforts to do so, including the SELF Drive Act in 2017, have failed to pass.