Graphic Novel Illustrates How Chelsea Manning Was Treated in Prison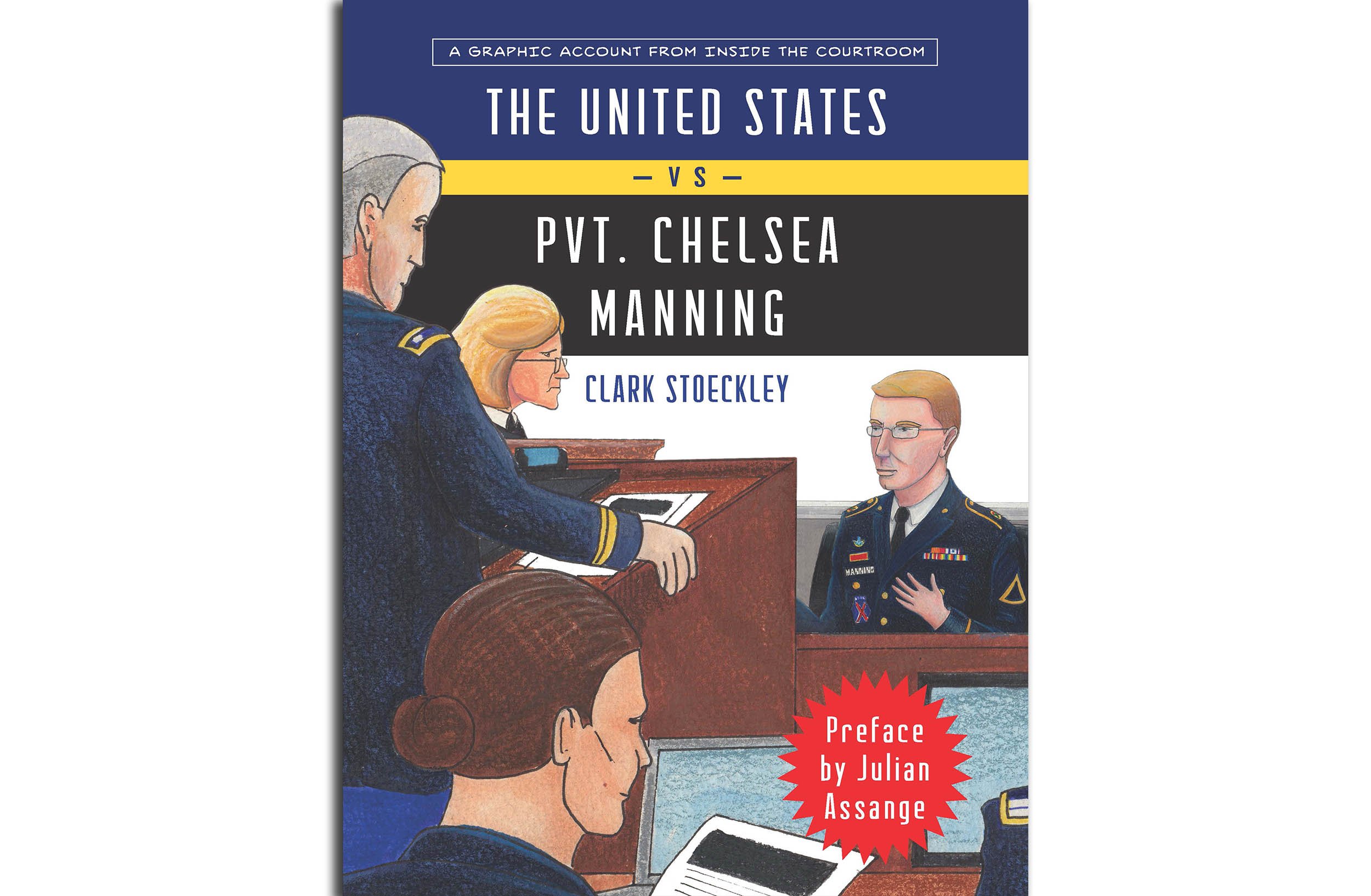 A new graphic novel brings to life the courtroom drama of the court-martial of Private Chelsea Manning, the Army intelligence analyst accused of leaking thousands of diplomatic cables and military reports to WikiLeaks in the biggest breach of classified materials in American history.
The trial was characterized by secrecy, and media outlets were denied access to rulings and motions associated with the case. For the novel, The United States vs. Private Chelsea Manning, artist Clark Stoeckley sketched scenes in real time from inside the courtroom. His illustrations are paired with excerpts from court transcripts, which follow the argument as it unfolds between the prosecution and defense.
As of last month, the Pentagon is reportedly considering transferring Manning, who is transgender, from a military to a civilian prison, so she can undergo hormone therapy. Manning has been denied clemency, and a judge recently upheld her 35-year prison sentence.
The excerpt below is an illustrated first-person account from Manning describing how she was treated while in prison awaiting trial. The novel, which has a preface by WikiLeaks founder Julian Assange, is available now from OR Books.