New Guinea Earthquake: 7.0 Earthquake Hits Papua New Guinea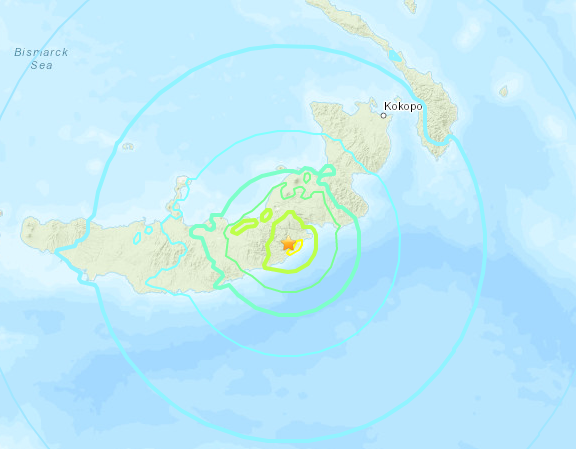 A magnitude 7.0 earthquake hit Papua New Guinea on Wednesday, the United States Geological Survey reported. The quake was initially reported as a magnitude 7.3 but was later slightly downgraded.
The quake struck 25 miles from Pomio, Papua New Guinea, the USGS said. It also affected the Solomon Islands.
A magnitude 7 earthquake is described on the Richter Scale as a major event with severe and sudden movements. It was not immediately clear whether there were any fatalities or significant damage from the earthquake. The USGS listed potential damage as "moderate."
The National Weather Service said there was no tsunami warning, advisory, watch or threat following the earthquake.