Politician Faces Trial for Groping Teen, Sucking Her Fingers After Judge Chucks Plea Deal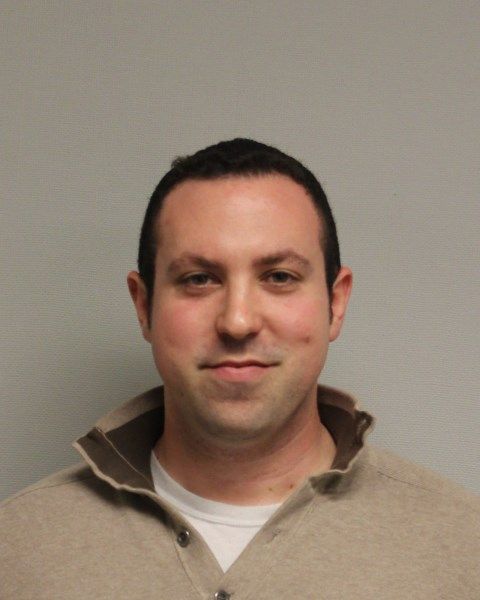 A teenage girl with political aspirations has alleged that she found herself in a state of silent panic riding shotgun in the locked car of a New Hampshire state representative, who she claimed made explicit passes before groping her and sucking her fingers.
"I'm fucking scared," she texted a student friend back in Exeter, New Hampshire, on the evening of July 22, 2016.
The 16-year-old student (referred to by the initials "N.S.") accused the politician, EricSchleien , of grabbing her inner thigh, tapping her privates with his right pinky finger and telling her he wanted to "rape [her] mouth" and "cum on [her] face until she was covered in it," according to a Portsmouth Police Department affidavit obtained by Newsweek.
When reached by this reporter, Schleien, who said he runs a "small boutique investment firm" when he's not working on the Resources, Recreation and Development Committee and earning the $100 annual salary, called the claims bogus.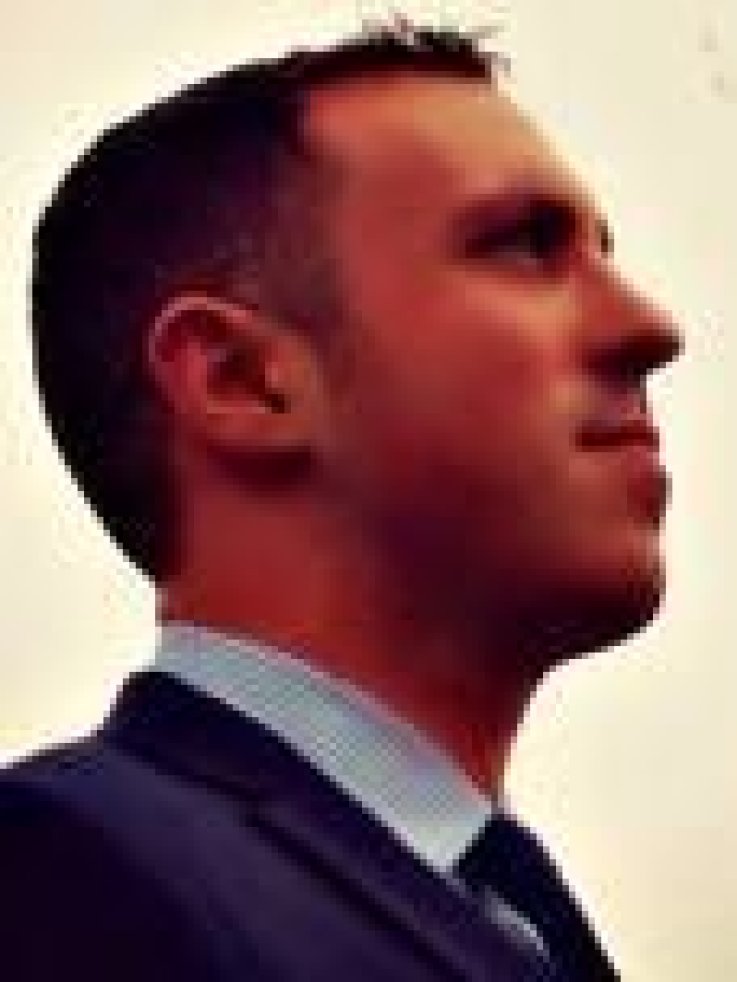 Schleien is serving out his second term in office, representing the towns of Hudson and Pelham, but declared he isn't running for re-election.
"People who know me know how ridiculous this is, I can tell you that much," he told Newsweek before diverting other questions to his attorney. Attempts to reach Schleien's attorney were not immediately returned by the time of publication.
The criminal case against Schleien was supposed to be wrapped up in June. Rockingham County prosecutors and Schleien's defense attorney had struck a guilty plea deal for Schleien to cop to simple assault, a misdemeanor charge, for allegedly sucking on the teen's fingers. A guilty plea would have spared Schleien jail time with a suspended sentence of one year.
But Judge William Delker didn't accept it. "This type of behavior cannot be condoned," the judge said in June, as first reported by the New Hampshire Union Leader.
"The state and the defense agreed to a plea deal, but after learning about the terms of the case, the judge felt the power differential, in this case, was substantial, and he rejected the plea and decided to set trial so that the case will be tried with a sex assault charge," Deputy County Attorney Jennifer Haggar told Newsweek.
Jury selection for Schleien's trial, where he faces one count of sexual assault and two counts of simple assault, is slated to begin in November, according to the case summary docket.
With the sex assault misdemeanor charge, Schleien could be looking at a year in prison if convicted.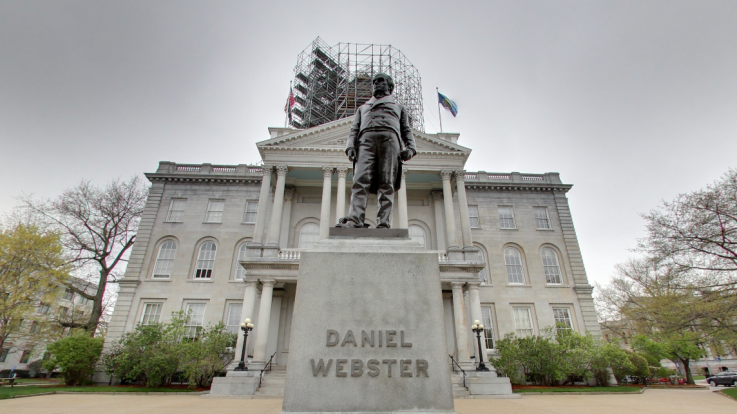 "N.S." told police that her encounter with 29-year-old Schleien, now 30, began when he approached her inside a café in Exeter and "commented on her political sticker" affixed to her laptop.
Schleien touted his position as a state representative, she claimed, according to the affidavit. When the teen was about to leave, Schleien "suggested they exchange numbers."
He then allegedly made overtures that he could "introduce her to other working politicians and help her network and further her political ambition," the affidavit states.
They exchanged texts and a Snapchat. The teen's mother told police she did a little home detective work to confirm his identity, according to the affidavit, and gave her daughter the go-ahead to see the politician. They met at the same Exeter café, and the teenage student hopped into the lawmaker's car to drive 30 minutes away to Portsmouth.
Their banter touched on philosophy and politics and went south when they sat together on a Prescott Park bench in Portsmouth nearby a kid's theater, according to the affidavit. Schleien allegedly "brought up a former girlfriend that accused him of raping her," it states. To deal with it, Schleien allegedly said he had lawyers "shut her up pretty quickly."
Before going to a nearby restaurant, Schleien allegedly "started to become sexually explicit…telling her about sexual exploits he had with various women and men as well," according to the affidavit.
The politician allegedly boasted that he "was intuitive" and suspected immediately that "she was 'into him,'" and he said he felt the same.
The sex talk, according to the affidavit, "made her very uncomfortable," but the teen tried to "stay on his good side" because Schleien was her only ride home.
At the eatery, Friendly Toast, the talk allegedly grew more perverse and personal.
The politician allegedly asked her to play "a game" like Truth or Dare—without the Dare.
"He would ask her questions, then say a confession, then give her a compliment, and then they would switch," the affidavit states.
The teen later told police that it felt like the Republican politician was "creating her sexual resume," and that Schleien's "confessions" included how he wanted to "rape [her] mouth" and "cum on [her] face until she was covered in it" before he propositioned her "about going back to his apartment," the affidavit states.
Schleien then allegedly invited the teen to visit his pad and dropped "hypotheticals such as how he would eat her out" and would make her "squirt all over his face." The teen said the graphic talk made her more uncomfortable, and she tried to show she was opposed by "acting distant," the affidavit states.
It appears that Schleien didn't take the cold shoulder seriously because when the teen returned to the car park to head back to Exeter, he allegedly persisted.
Once seated inside, the teen claimed in the affidavit that the doors immediately locked, and Schleien didn't start the car.
She told police Schleien "grabbed her left hand and began kissing it and sucking on her fingers," the affidavit states. She attempted to pull away, but the grip on her hand "was firm," according to the affidavit
The politician, the teen alleged, then tried to "put his hand on the back of her neck and tried to kiss her, but she blocked with her hands" and told him to "stop."
Schleien "relented" in that moment and turned the ignition to drive off.
But while on the road to Exeter, the teen claims Schleien "placed his right hand on her upper, inner left thigh and kept it there," the affidavit states.
When delivering her testimony to police around 1:30 in the morning—only hours after the alleged assault—she claimed that the politician's grip was "as tight enough to 'ripple the fat' of her leg."
Several times, she told police in the affidavit, Schleien would allegedly "flick" his pinky finger that managed to touch the girl's "outer part of her labia through her underwear." To unlock the man's grip, the teen claimed that she "kept her legs up to her chest and crossed" to fend him off "from reaching."
All the while, the teen managed to beam a thread of texts to a friend back in Exeter, according to the affidavit.
These texts, the police suggest in the affidavit, are definitive proof to corroborate her accusations against the politician in real time.
Minutes after 4 p.m., she texted to her friend, "He's hitting on my openly and shit and I'm just uncomfortable."
Another an hour later: 'I FUKKING hate this tho so much he's such a creep he keeps telling me how much he's gonna make me squirt and shit but we r still at the restaurant and I'll make him take me home after."
As she is heading home yet another hour passes and she writes a final text: "I'm fucking scared."
When police approached Schleien for his version of what happened during the drive with the 16-year-old girl to Portsmouth, he submitted written answers through an attorney.
He wrote that it was the teen's idea to leave Exeter and denied any "unwanted sexual touching, activity or contact." He submitted that the teen wasn't scared at all, and even told him, "I feel very safe around you," just before returning to Portsmouth, the affidavit states.
But the text messages to her friend, police suggest, belie the "safe" comment. In the affidavit, the police said that the girl's feeling safe around him "is contradicted by her text in the moment to [her friend] that she was scared."
Politician Faces Trial for Groping Teen, Sucking Her Fingers After Judge Chucks Plea Deal | U.S.