New Hampshire Gov. Chris Sununu Blasts Court, Says Harmony Montgomery's Father a 'Monster'
New Hampshire Gov. Chris Sununu criticized a Massachusetts court for placing Harmony Montgomery, who went missing in 2019 at age 5, in the custody of her father, who Sununu referred to as a "monster" in a letter sent Tuesday to the Massachusetts Supreme Court.
He cited Adam Montgomery's criminal record which includes drug offenses, allegedly shooting someone in the head, and an armed assault of two Massachusetts women as reasons why the 5-year-old girl should not have been in his custody.
In December 2018, the letter states, Massachusetts Department of Children and Families (MA DCF) officials requested the New Hampshire Department of Children Youth and Families (NH DCYF) conduct a home check of the residence of Adam Montgomery and his then-wife, Kayla Montgomery.
The visit was to determine whether the New Hampshire home would be a fit environment for Harmony Montgomery if a Massachusetts court ruled that Adam Montgomery should receive custody of the girl rather than her biological mother, Crystal Sorey, in Massachusetts.
Before the NH DCYF received information it requested from the MA DCF to conduct the visit in which Sununu said would likely have ended in the Montgomery home being declared unfit, a Massachusetts court ruled in February 2019 that Adam Montgomery would receive full custody, the letter states.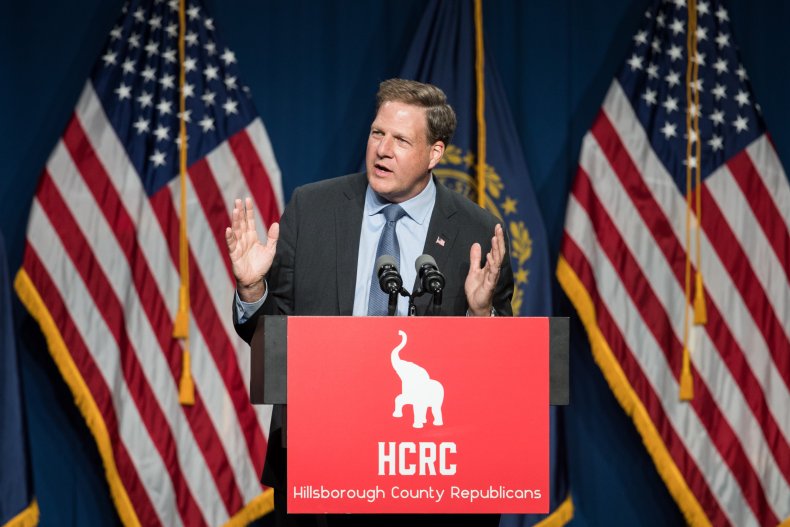 "It is unclear why the Massachusetts courts moved so quickly with this permanent placement prior to the completion of the home study," Sununu wrote. "Why would the Massachusetts court choose to place custody of Harmony with this horrible individual? What caused such a fateful decision?"
Harmony Montgomery was last seen in late 2019 when Kayla Montgomery claims Adam Montgomery was driving her to Sorey's home in Massachusetts. However, Sorey told police the last time she saw her daughter was through a video call with Adam Montgomery around Easter 2019.
Sorey told authorities she had not seen her daughter in months, which led to Harmony's missing person case being opened in December 2021.
Both Adam and Kayla Montgomery are in prison on charges related to the girl's disappearance. Adam Montgomery was arrested for an assault charge. Other charges of child endangerment and not knowing where Harmony was for two years have been added, according to The Associated Press.
Kayla Montgomery was arrested for collecting $1,500 in food stamps for Harmony Montgomery in the time that she was not living in the house. That charge was dropped last week and replaced with several others, including a felony theft charge.
Police conducted a three-day search of the last-known residence of the child last week, and the reward has grown to well over $100,000 due to donations from across the state and country, police said last week.
Authorities have urged anyone with information to call the 24-hour tip line at 603-203-6060.