Governor Chris Sununu told Executive Council member Andru Volinsky that New Hampshire is "not in a position to say a mask-wearing order is appropriate at this time" after Volinsky demanded such an order be issued at a meeting on Wednesday.
Sununu began reopening the state earlier this month. Retail shops and personal care businesses in New Hampshire were allowed to open on May 11. Restaurants with outdoor seating began reopening on Monday. The state's stay-at-home order is expected to expire at the end of the month.
Beaches will remain closed during the Memorial Day weekend.
"Given the nice weather and the holiday weekend that's coming up, my recommendation is, enjoy some time with your family, enjoy the home hike challenge—there's still a lot of activities to be done outdoors even though our amusements and attractions aren't open," Sununu said on Monday, "We're not telling people they cannot come out of their door by any means, but you're healthier at home, we're still under a stay-at-home order."
In a statement sent to Newsweek, Volinsky said he is "extremely disappointed" in the governor. "Ehen I asked, he refused to use his leadership to call for a mask order, and refused to speak out against the 'Reopen NH' rallies at the state house," Volinsky said.
As of Wednesday, the state has reported a total of 3,868 coronavirus cases and 190 deaths. Eight new deaths were announced, six of which were in long-term care facilities.
Commissioner of New Hampshire Department of Safety (NHDS) Lori Shibinette said the state has lost 1 percent of its long-term care facility residents to COVID-19. More than three-quarters of New Hampshire's coronavirus death toll has been in these facilities.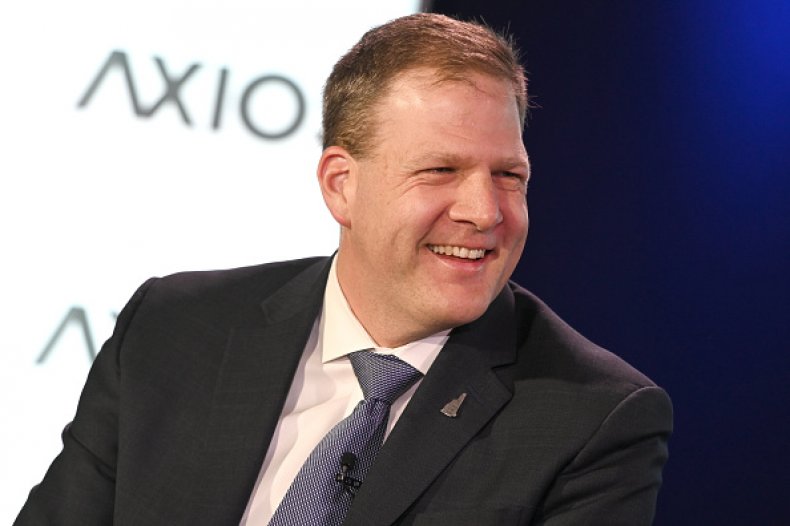 Volinsky, who is also a Democratic candidate for Governor in New Hampshire, has previously demanded greater transparency and accountability from the governor's COVID-19 relief spending. In recent weeks, Sununu has authorized millions in spending without oversight from the Executive Council.
"Whether it's PPE or testing, or what's going on in long-term care facilities, I'm not sure how any of this is political at all," Sununu said on May 15. "We just kind of put our heads down, look at the data and do our job."
However, new state contracts have shown the governor has authorized several deals to political benefactors.
During Wednesday's meeting, Sununu said he doesn't know how much money from relief funds is set to go to ConvenientMD, a chain of urgent care centers that serve New Hampshire and the surrounding areas. Currently, $450,000 has been given to the chain.
When Volinsky asked if the same money was ever offered to hospitals that are now having to furlough front-line workers, Shibinette said no.
Perry Plummer, assistant commissioner of the NHDS, also mentioned that the department is still trying to procure enough personal protective equipment.
"N95 masks continue to be problematic," Plummer said, "we're chasing those every day."
05/21/20, 5:08 p.m. ET: This story has been updated with a statement from Andru Volinsky.