New Hampshire Library's 'Drag Story Time' Event Moved to Private Venue After Protests
Organizers of a "Drag Story Time" for children planned at a New Hampshire library moved the LGBTQ pride event to a private venue amid backlash from locals, who reportedly contacted library trustees to complain.
Jen Thielker, director of the Taylor Public Library in Derry, New Hampshire, posted on Facebook that the event was booked without consulting library staff and trustees. The event, "Drag Story Time with Clara," planned to feature a drag performer reading stories about penguins and teaching a song about rainbows.
"I realize now that it is a matter that should have been more carefully considered with the assistance of other decision-makers due to its divisive nature," Thielker wrote Tuesday. "The decision to host the event rests solely with me and as such, I have made the sole decision to move it to a private venue."
The performer, Michael McMahon, 22, planned to host the story hour as his drag persona Clara Divine.
"They were doing anything in their power to cancel it, they didn't want this at their town," McMahon said.
For more reporting from the Associated Press, see below: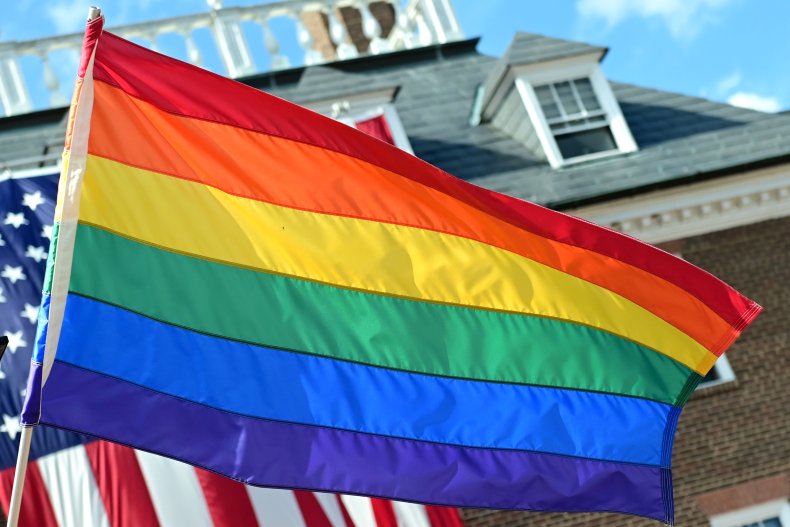 Drag queen story hours have been held at libraries or book stores in larger cities for several years, in which men in full drag read children's books to kids and parents in events aimed at providing "glamorous, positive, and unabashedly queer role models," according to the national program's website.
In some smaller communities, though, the programs have sparked protests.
McMahon told WMUR-TV. "It was a really sad moment for me to look at all these messages and see all the hate, but there was also a lot of support which made me really happy."