Mom Dies in Front of Family While Hiking Along 'Frankenstein Cliff Trail'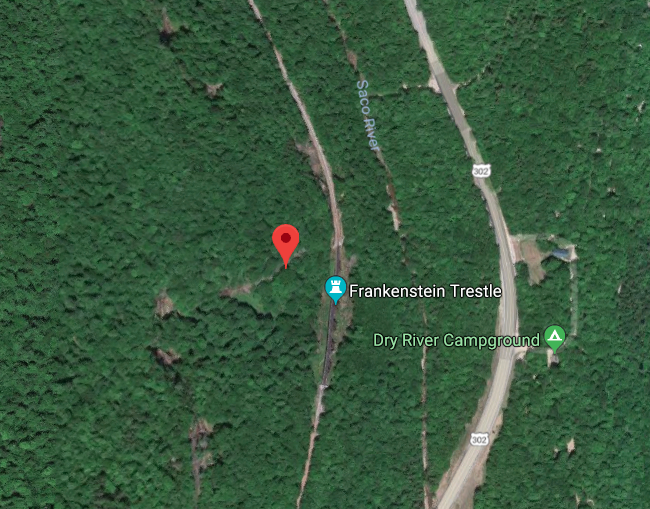 A Massachusetts mother hiking with her husband and sons died after being struck by a piece of falling ice, officials confirmed.
The Sunday tragedy took place during a family outing along a steep stretch of terrain in Hart's Location, New Hampshire, known as Frankenstein's Cliff Trail.
New Hampshire Fish and Game conservation officers confirmed that the unidentified 57-year-old woman from Wellesley, Massachusetts, was with a group of 10 hikers (which included her husband and sons) when she was hit in the head with a piece of ice that fell from above, as first reported by The Manchester Union Leader.
The trail, which peaks 2,555 feet, is part of Crawford Notch State Park.
The route delivers "scenic views from the cliff" of waterfalls and the Conway Scenic Railroad, according to the New Hampshire State Parks.
Its namesake is the notorious doctor in author Mary Shelley's classic novel, though according to Conway Scenic Railroad's website, the name came from a German painter named Godfry Nicholas Frankenstein, who came to America with his family back in 1831.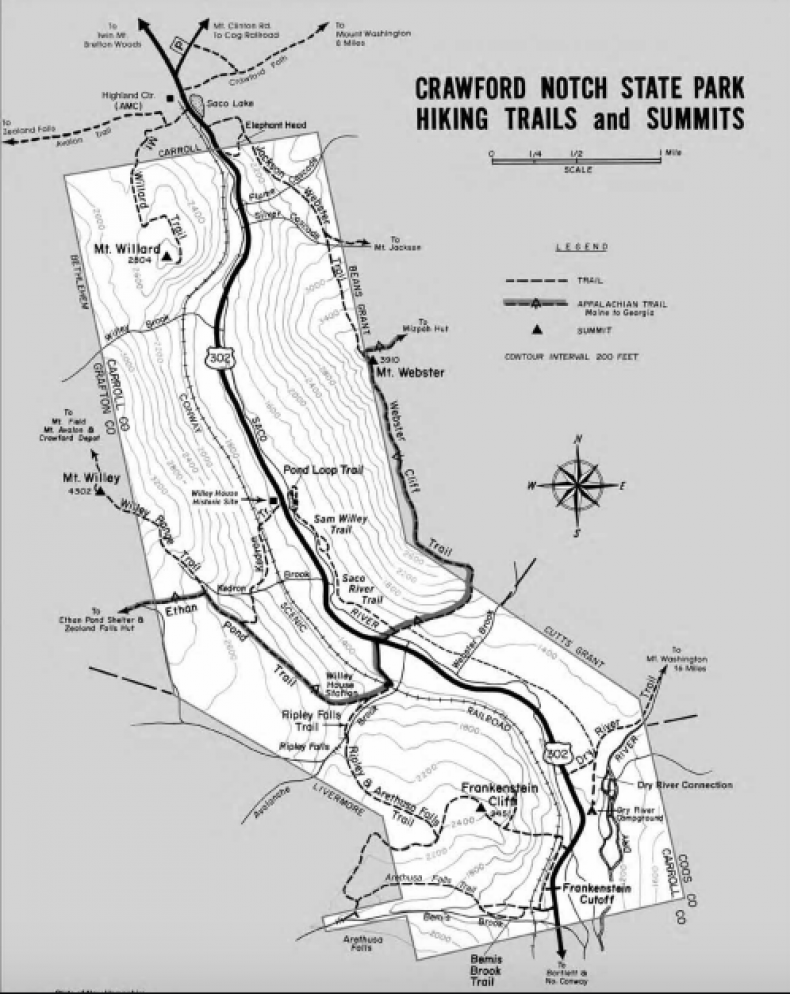 Attempts to save the woman were made by ice climbers who were near the impact spot, along with local law enforcement and conservation officials who brought the woman to a parking lot where she was airlifted by helicopter to Memorial Hospital in North Conway.
Conservation officers confirmed in a release that the woman's head injury was so severe that "despite the best efforts of her family, friends and volunteers," she could not be resuscitated. She was later pronounced dead.