New Hampshire Primary Begins With Voting in Three Tiny Towns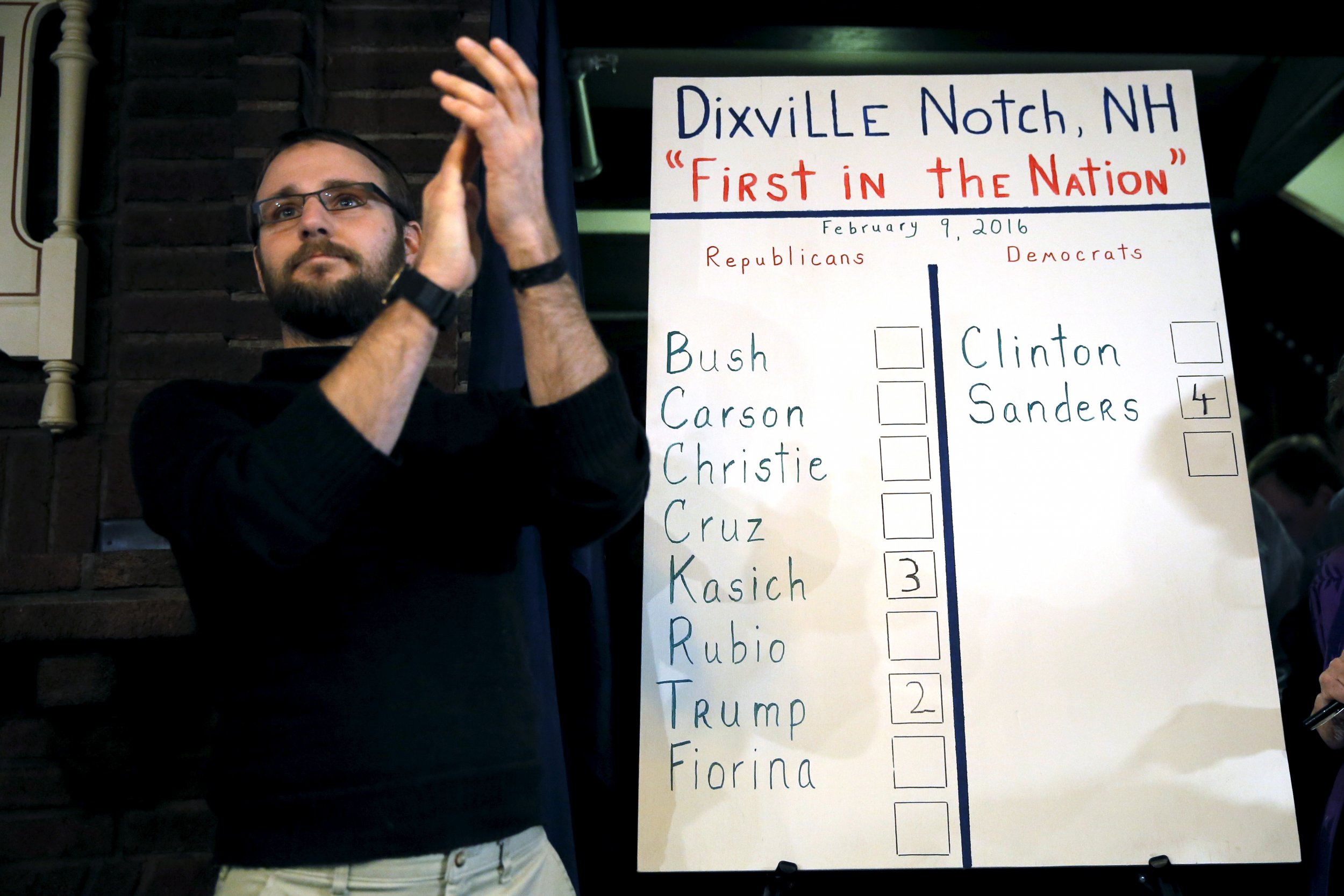 The ballots have been cast, and, with 17 votes, Vermont Senator Bernie Sanders has won in New Hampshire. So far.
Just after midnight on Tuesday, three tiny towns in New Hampshire—Hart's Location, Dixville Notch and Millsfield, traditionally the first in the state to vote in the primary election—cast their ballots. The tradition of voting first began in 1960 and has morphed into an American presidential election spectacle, complete with hanging American flags, rooms stuffed with journalists and cake.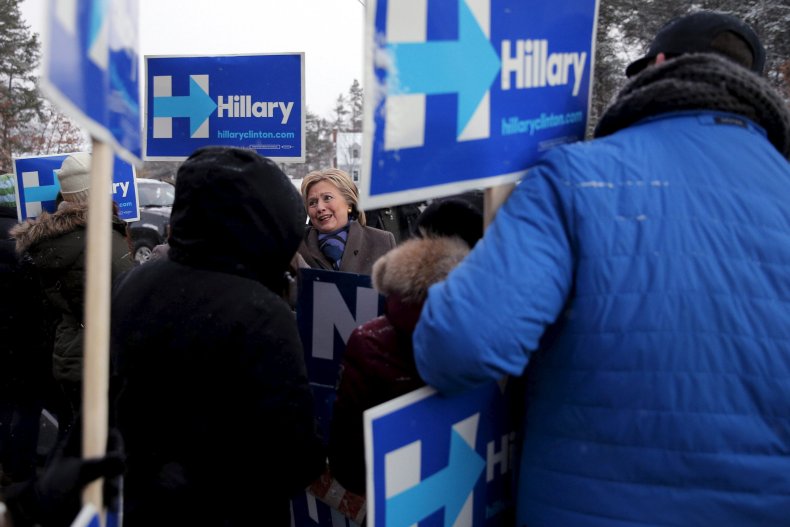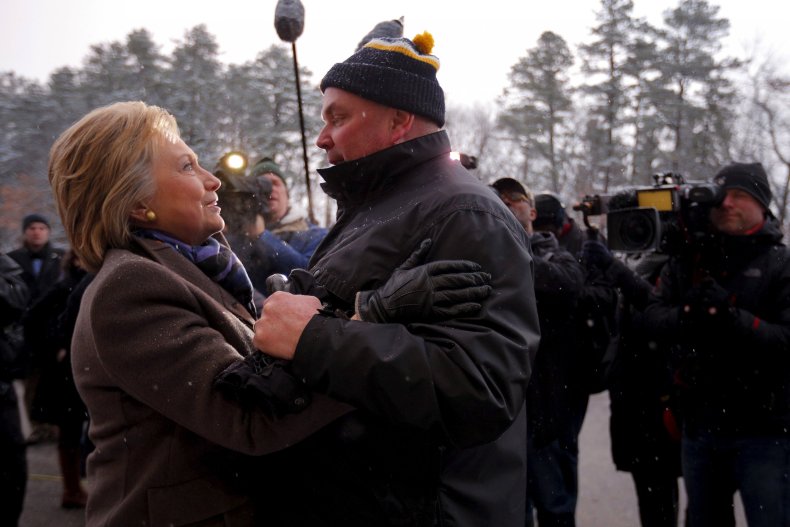 Although it's unlikely the 65 total votes will have much of an effect on the statewide vote, which takes place throughout the day, it's a bizarre spectacle that celebrates New Hampshire's status as the first state in the nation to hold its primary. (Iowa held its caucuses last week.)
On the Democratic side, Sanders emerged victorious, with 17 votes across all three towns to Hillary Clinton's nine. There was a three-way tie on the Republican side, with Donald Trump, Ohio Governor John Kasich and Texas Senator Ted Cruz each garnering nine votes.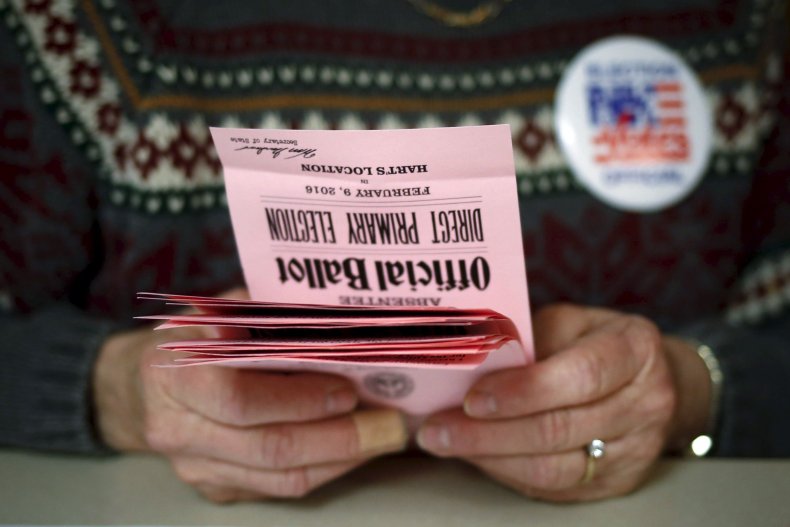 In Dixville Notch, Sanders and Kasich led the vote, while Millsfield voters chose Clinton and Cruz as their candidates. In Hart's Location, two votes went to Mark Stewart Greenstein, a Democrat and former lawyer who is running in New Hampshire and South Carolina.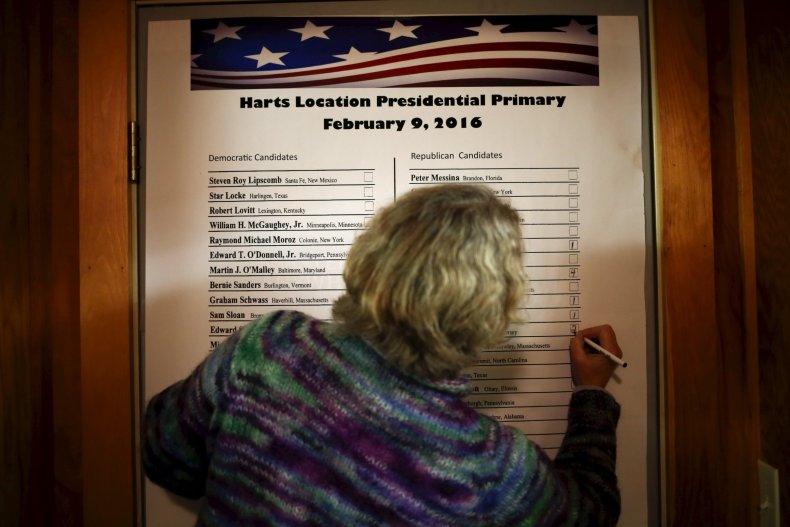 Last week's Iowa caucuses saw a virtual tie between Clinton and Sanders, although Clinton won by a fraction of the vote. In a surprise victory, Cruz beat expected favorite Trump.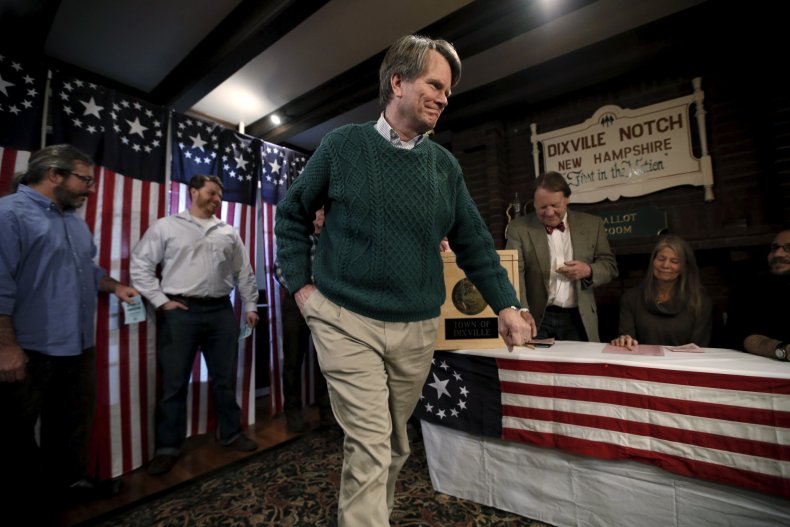 New Hampshire Secretary of State Bill Gardner has said he expects a much larger voter turnout than in Iowa last week. While 187,000 voters in Iowa cast their ballots in the caucus, 550,000 voters are expected to vote in New Hampshire, said Gardner.