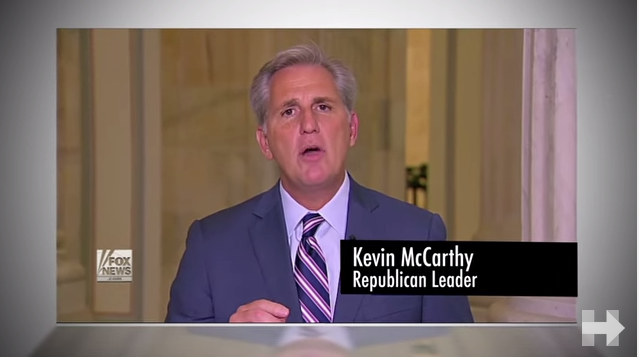 House Majority Leader Kevin McCarthy slipped up on in an interview on Fox News last week, now famously linking the creation of a Republican special committee on the 2012 Benghazi attacks to Clinton's sinking poll numbers. His on-air glee has been widely interpreted as implying the committee was created specifically for that political purpose. Now the Clinton campaign has seized on the perceived gaffe as perfect fodder for a brand-new Clinton ad.
"Everybody thought Hillary Clinton was unbeatable, right?" McCarthy says in the clip from Fox News. "But we put together a Benghazi special committee. What are her numbers today?"
The 30-second ad spot prefaces the clip with the line, "The Republicans finally admit it." The narrator goes on to contrast McCarthy's political bragging with Clinton's action on issues like healthcare.
"The Republicans have spent millions attacking Hillary because she's fighting for everything they oppose. From affordable healthcare to equal pay, she'll never stop fighting for you, and Republicans know it," the narrator says.
Clinton is set to testify in front of the Benghazi committee on October 22.