New 'Hills' Cast Includes 'O.C.' Star Mischa Barton: Who She Is and Why She Joined Reality Show
A decade after leaving The O.C., a fictional television show set in Southern California, actor Mischa Barton will star in The Hills: New Beginnings, another show, albeit one about real people, living in that area.
Premiering on Monday, The Hills: New Beginnings reunited original cast members from the MTV show The Hills, which concluded in 2010, and brought two new faces in the fold. Barton will be joined by Brandon Thomas Lee, the son of actor Tommy Lee Jones and Playboy model Pamela Anderson, as the new cast members of the MTV series reboot.
Barton told E! News that she was hesitant to join the series but said she partially decided to sign on to the project after she saw the cast on the red carpet at the VMAs in 2018 having fun and a good time.
"I think there's always been a lot of mystery around me, and people always have a lot of questions about who I really am and what I'm really like," Barton told Page Six. "I'm not sure that this show will clear up any of that, but what I do think about that is that I am a voice of reason and I am a pretty chill person."
While it's her first time as a cast member on the show, it's not Barton's first experience with the show's production. When The Hills aired originally, Barton was still working on The O.C. and told On-Demand Entertainment she would drive by where the cast was filming to spy on them.
Barton, now 33, was born in London but raised in New York City and first started acting over 20 years ago. She's made appearances in several commercials, music videos, movies and television series, including Law & Order: Special Victims Unit. Cast at 16 years old, she rose to fame as "Marissa Cooper" on The O.C, which she starred in from 2003 until 2006.
"It doesn't feel right at the moment," Barton told the Huffington Post about a possible O.C. reunion. "Why dig up an old character? She died for starters ... it just doesn't feel right, it's not the right moment, as well."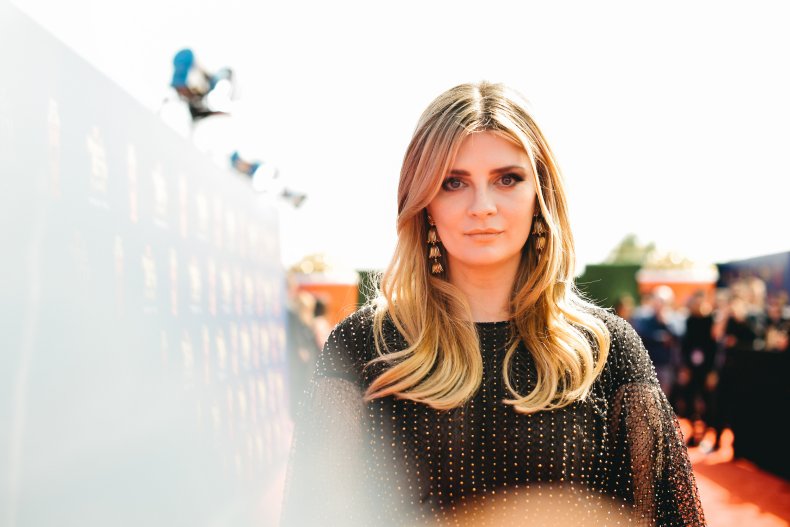 The 33-year-old moved to Los Angeles for her role on The O.C. and after the show was over, she moved back to London and traveled around the world to places including Paris and India. Barton also dealt with a series of difficult moments in the public eye after rising to fame at only 17 years old.
In 2017, a video was released that showed Barton in her backyard rambling incoherently and screaming. She later told Dr. Phil she believed she was drugged with GHB and was hallucinating.
"Before I black out and don't remember anything, it was both auditory and visual, but more visual," Barton said. "There's also blackout parts, like, earlier in the night. And then I'll remember, like, my friend saying, 'Please lay down,' and then it'll be gone again. And then the whole part, like, outside is just blackout."
On numerous occasions, Barton's spoken out about the demands of being a celebrity at a young age and in 2009, she was involuntarily committed for two weeks to a mental health facility. She explained to Dr. Phil she wanted to clear up the incident and said she wasn't suicidal at the time, but had people surrounding her who weren't looking out for her best interests.
"I've already gone through a lot and I've seen myself through it," Barton told Glamour UK. "I'm here and I'm healthy and life is a journey."
Barton's given away few details about The Hills: New Beginnings, but she will have a boyfriend on the show and she told Glamour UK the show is about "girls supporting girls" despite the fighting that occurs.
"I hadn't had quite so many girlfriends before this show so it is funny when it's five women hanging out together, there's something to that ... When I was a bit younger I didn't understand the power of female friendship as much as I do now and now I really, really get it," Barton said.