New IIHS Driver's Ed Guides Take the Place of Classroom Learning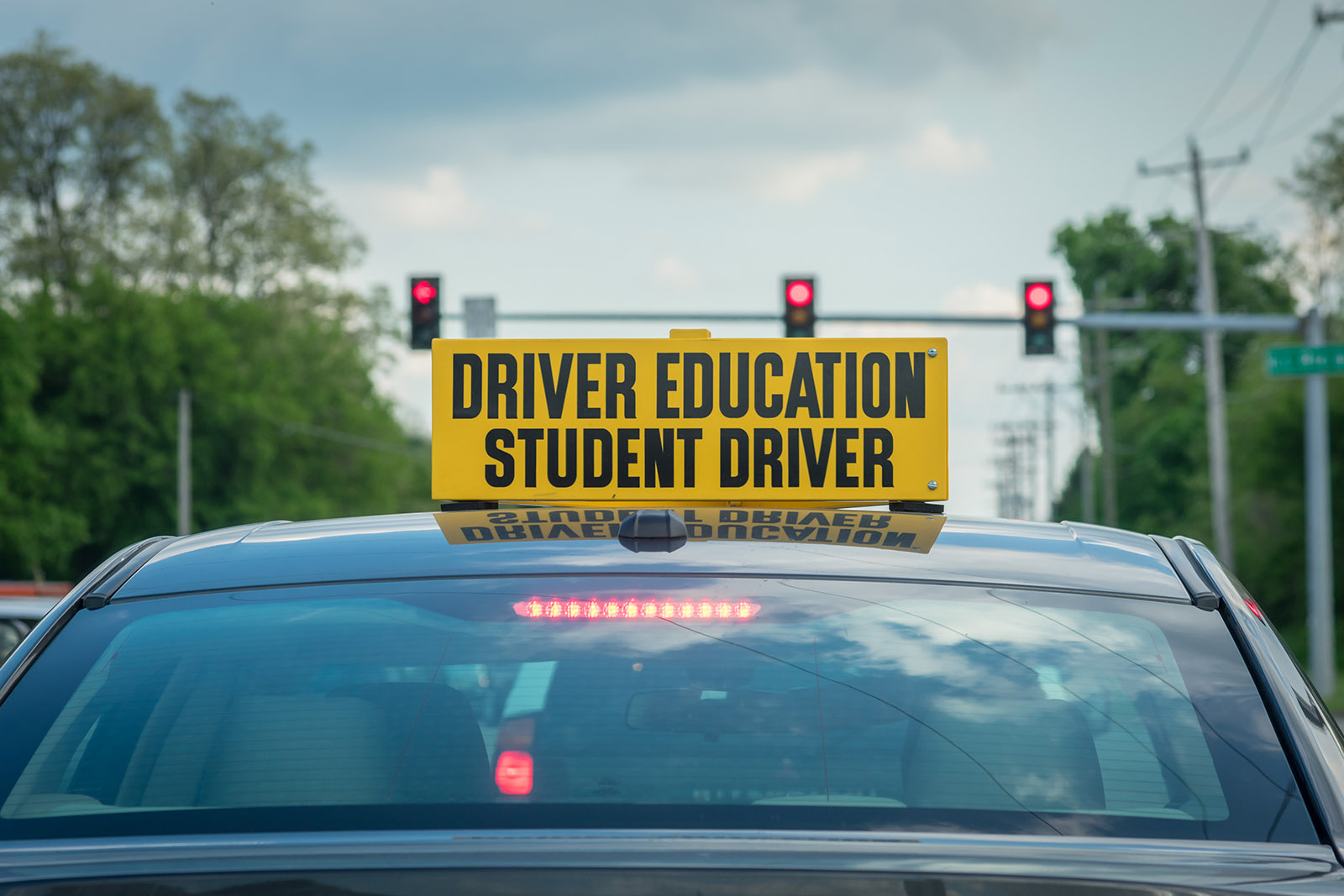 The Insurance Institute for Highway Safety (IIHS) has started a new campaign that aims to help parents and their teenagers navigate driver education training.
In a partnership with the American Property Casualty Insurance Association (APCIA), the Navigate to Safety education initiative provides parents and teens with downloadable guides to help navigate vehicle choice, the latest in car tech and driving restrictions.
"Driving carries extra risk for teenagers," IIHS president David Harkey said in a press release. "Per mile driven, they are nearly 4 times as likely as drivers ages 20 and older to crash. Parents need clear information to help kids stay safe and develop good driving habits from the beginning. This program is designed to address the key risk factors and simplify some of the tough decisions parents face when it comes to their teen driver."
With driver's ed courses appearing in progressively fewer schools, more parents are on the hook for teaching their children the rules of the road.
A 2019 study from Volvo found that while 90 percent of respondents said that they think driver's ed should be part of the public school curriculum, only 10 states do so.
Nearly half of the respondents said that a minimum of 50 hours of practice should be required, higher than the national average of 46 hours. 60 percent of respondents said that today's driver's education exams are designed to be passed rather than actually test a teen's driving ability.
In the Choosing a Vehicle guides, parents are advised to seek out a car for their kids that is on the larger side and isn't overpowered. Cars with electronic stability control and crash ratings four stars or higher are also recommended.
Specifically, the 2012 model year is the oldest that the IIHS recommends and points parents towards its list of best new and used cars for teens that it publishes each year.
The Embracing Safety Tech section asks parents to walk the fine line between advanced safety aids and technologies that are meant to automate portions of the driving experience.
Features like lane departure warning and blind spot monitoring that mitigate the chances of crashing are touted for their ability to save lives.
On the other hand, it's recommended that parents try to avoid tech that controls steering, lane changes or anything else that could cause the driver to lose attentiveness.
Parents should also look out for tech that helps them keep tabs on their kids' driving habits, like speed limiters and apps that produce driving report cards, according to IIHS.
Laying Down the Law encourages parents and teens to familiarize themselves with federal and state laws that apply to their driving.
According to the guide, parents should be aware of state regulations like minimum driver's permit age, minimum required hours of supervised driving practice and any nighttime driving restrictions for teenagers.
For example, in California that minimum age is 15 years and six months, 50 hours (including 10 night hours) of supervised practice is required and teenagers are restricted from driving from 11pm to 5am.
Parents and their teens can take that education a step further with a Teen Driver Contract, wherein the teen promises to follow all safety guidelines and holds parents to be helpful, patient and encouraging during their child's learning process.
Parents can request the three guides - Choosing a Vehicle, Embracing Safety Tech and Laying Down the Law - on the Navigate to Safety section of the IIHS website.