New Ikea Furniture Will Charge Your Phone Without Wires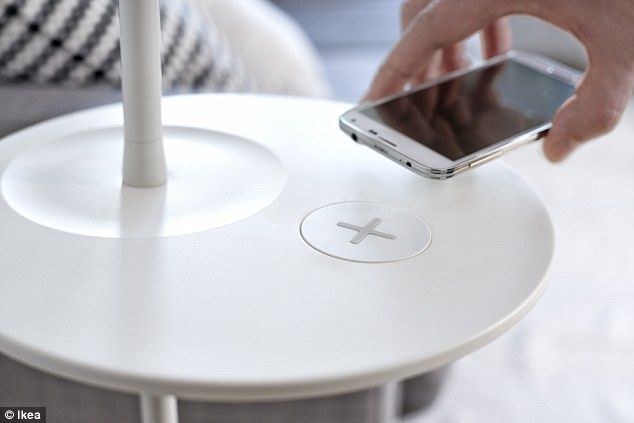 Ikea are launching their first furniture range which can wirelessly charge phones and mobile devices, meaning charging cables could soon be a thing of the past.
The range will integrate Qi wireless technology into special charging pads in the furniture, and users can then leave their devices on or around these pads to boost their batteries.
Qi is the most widely used wireless power standard, with more than 80 smartphones carrying built-in technology. The technology works by embedding magnetic coils into furniture which then generate an electromagnetic field, which Qi-friendly devices can convert into energy.
The Swedish firm will launch their new Home Smart range across Europe and North America in April this year. It will include desks, bedside tables and lamps fitted with integrated charging pads.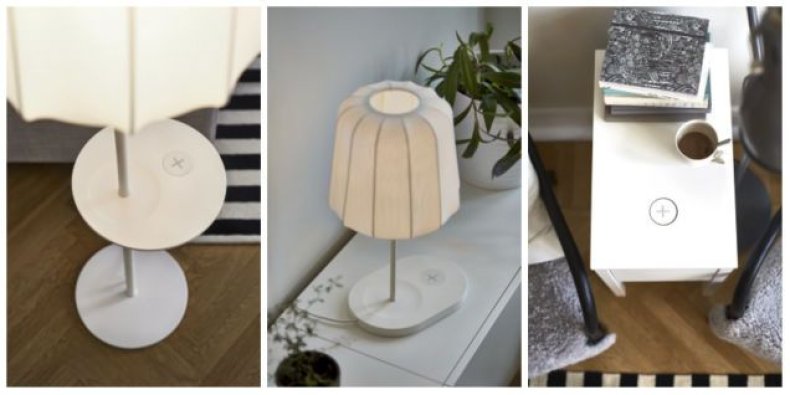 Jeanette Skjelmose, Ikea's business manager of lighting and wireless charging, said: "Our new innovative solutions, which integrate wireless charging into home furnishings, will make life at home simpler."
However, experts have pointed out that the furniture will only work with devices compatible with Qi, which is powered by the Wireless Power Consortium. Other providers of wireless power include Power Matters Alliance, whose technology is used by global firms including Starbucks and McDonald's. Ikea plan to sell charging covers for incompatible models, including Apple's iPhone range and some Samsung models.
Environmental group Friends of the Earth have spoken out about the ecological costs of such technology, which is difficult to separate out from the furniture at the end of its life. Campaigner Julian Kirby told the BBC: "A key principle that manufacturers of furniture with built-in wireless charging technology should consider is that the furniture is designed to be easy to disassemble for upgrade, reuse, repair or recycling."
Wireless charging also generates excess heat which can damage smartphone batteries, according to Gizmodo.