New Images Show ISIS's Use of Explosive-Filled Bulldozers to Attack Iraqi Forces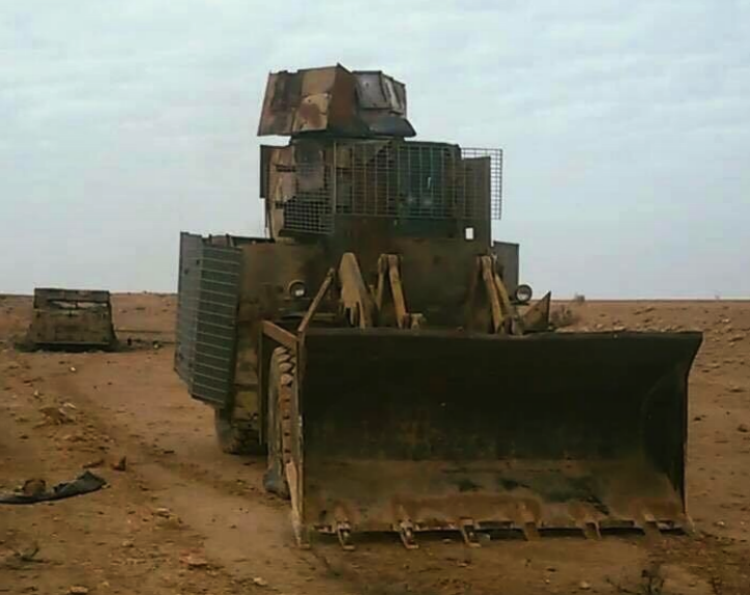 The Islamic State militant group (ISIS) is using fortified bulldozers and armored, machine-gun mounted trucks in its suicide attacks on Iraqi security forces in Anbar, according to the Governor of Anbar's office.
As battles continue to rage around Iraq's largest region, new images released to Newsweek by the governor's office show a bulldozer loaded with explosive-filled containers in the back and fortified with what appears to be steel fencing covering the driver's seat and the sides of the vehicle.
The grainy images were shot with low-quality cameras on the frontlines against ISIS.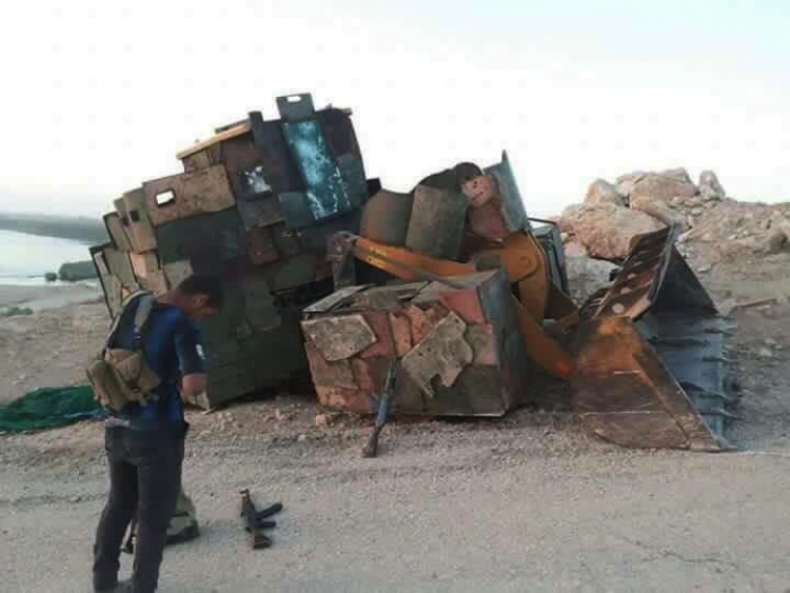 Muhannad Haimour, a spokesman for the Anbar governor Sohaib al-Rawi, said the pictures were "fresh images from the battle in Haditha," a city in Anbar province located approximately 140 kilometers northeast of the provincial capital, Ramadi.
"This is what they use for suicide missions. It's very difficult to stop," he said. "That has been one of their most powerful weapons, which they also used to take over Ramadi back in May. They rig them with explosives and drive them to military locations."
The group has used bulldozers before, but to destroy ancient heritage within its self-proclaimed caliphate. In August, images showed bulldozers destroying the 1,500-year-old Christian Mar Elian Monastery in the central Syrian town of Al-Qaryatayn.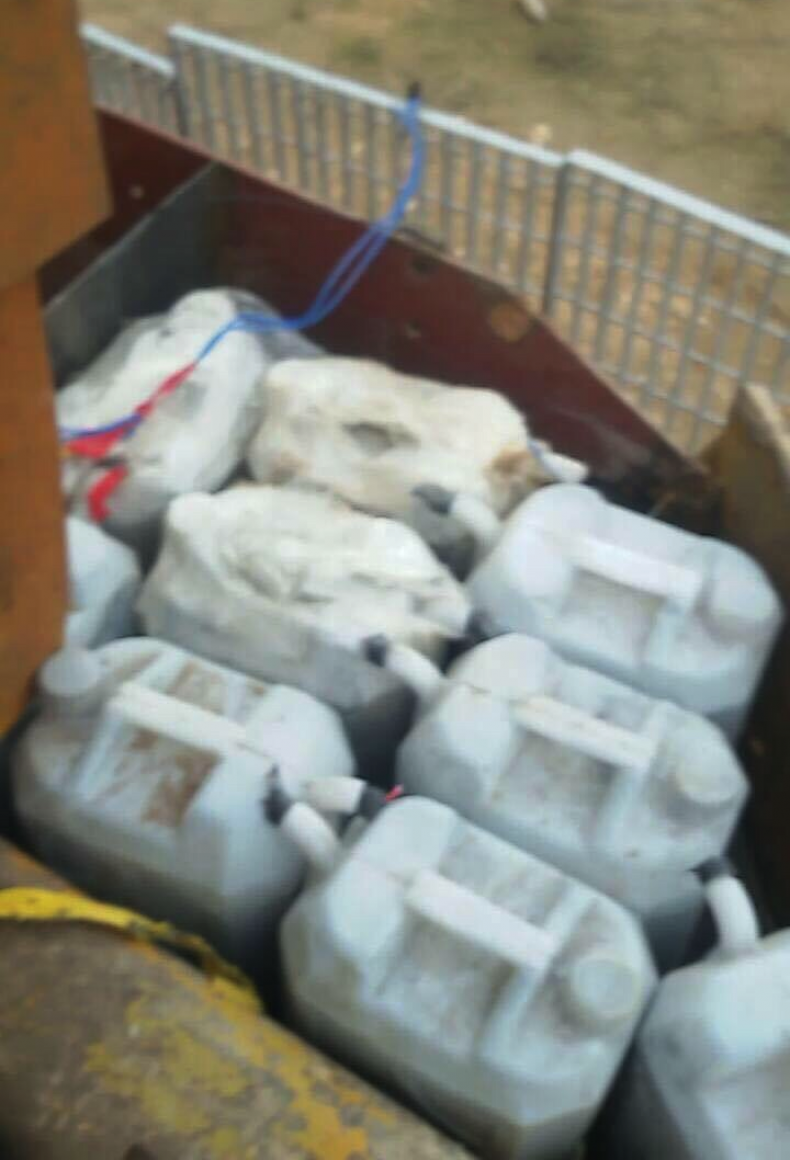 The militant group lost full control of Ramadi on December 28 when Iraqi forces raised the country's flag above the central government complex in the city. The group has continued to carry out counter-attacks against Iraqi forces in Ramadi but has bolstered its operations in the Haditha area of Anbar.
The region is of strategic value to the militant group as it is a Sunni Muslim heartland and the dam north of Haditha city is the second largest in Iraq.
ISIS militants killed at least 25 Iraqi fighters—from the military, counter-terrorism forces and police—in the wider Haditha region of Anbar in a three-day offensive over the weekend, tribal commanders told AFP news agency on Tuesday.
Col. Steve Warren, a spokesman for the U.S.-led coalition against ISIS, known as the Combined Joint Task Force – Operation Inherent Resolve (CJTFOIR), tweeted on Tuesday that "there have been several ISIL attacks near Haditha," using another term for ISIS. "None of these attacks have been successful due to stronger ISF (Iraqi security forces) and CJTFOIR airstrikes."