The New IoTeX Ucam Looks to Provide Unrivaled Privacy and Security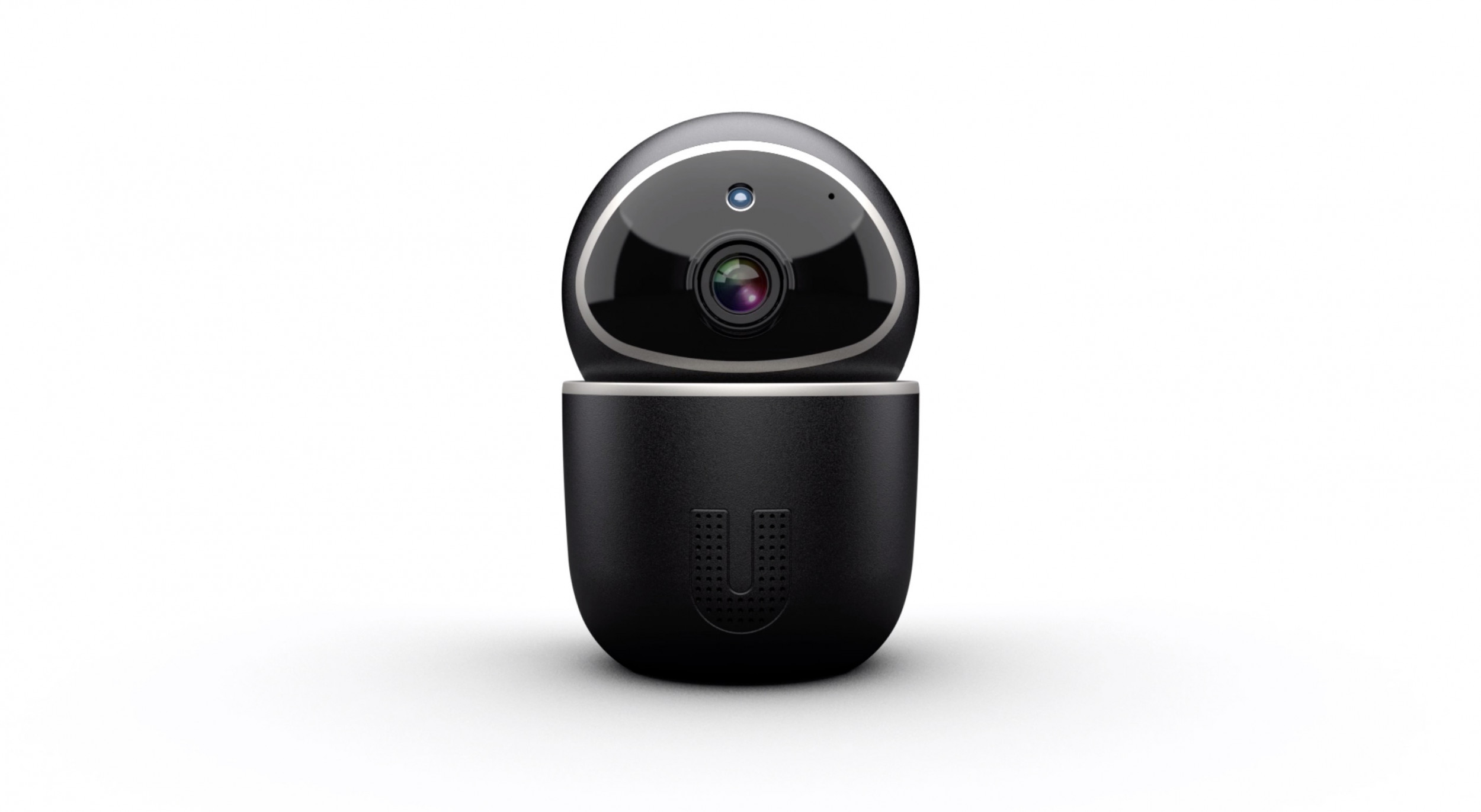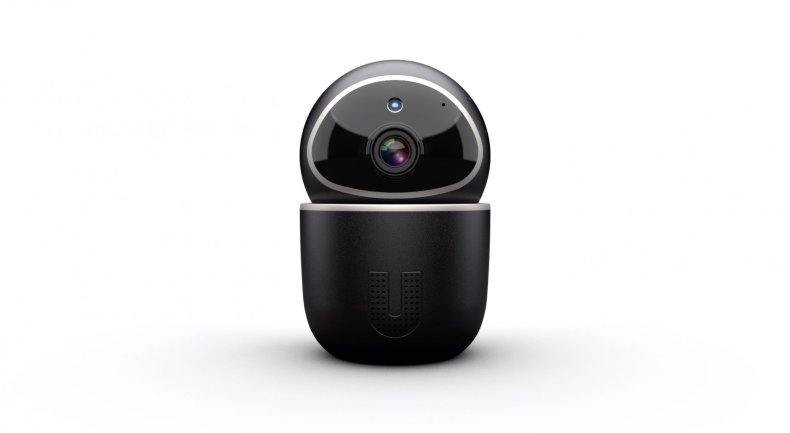 Security cameras are a double-edged sword. On one hand, they allow a user to remotely monitor pets and babies, see who's at the door and be notified of any potential intruders. On the other hand, security cameras have also served as the gateway to privacy-invading hacks, from strangers spying on homeowners to the exposure of users' personal information. Consumers are understandably fed up, but new innovations offer some hope. As the world's first blockchain-powered home security camera, the new IoTeX Ucam, which comes out later this month, aims to provide unrivaled privacy and security by bypassing Big Tech altogether. But at just $45, is it too good to be true? We tested the Ucam over a few weeks to find out.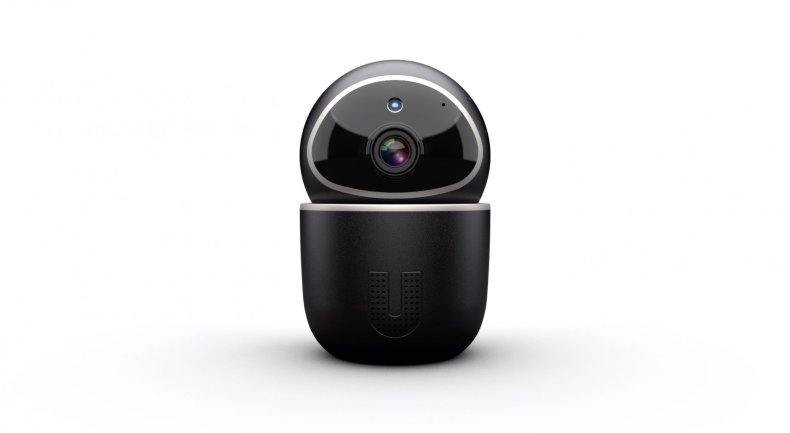 What's in the Box?
At first glance, the Ucam looks and behaves like most other security cameras—a bulbous rounded top with a camera lens set in an antenna-equipped base. Feature-wise, the 1080p Full HD video camera has a generous helping of premium features, including motion detection, infrared night vision up to 36 feet, a built-in mic for two-way audio communication and the ability to rotate up, down and around in 360 degrees remotely via an Android or iOS smartphone app. In addition to a secure digital (SD) memory card slot, an Ethernet port and Wi-Fi capability, the Ucam also comes with webcam privacy covers and a USB-C cable that connects to the AC power supply, which is included. As with most other cameras, the Ucam app lets you set schedules for motion-detected "event" recording or straight up video recording up to a continuous 24 hours, as well as adjust detection sensitivity and specific zones to monitor. Anytime there is an event, the Ucam app sends a notification to your phone. The camera's live feed can also be operated remotely via the app for on the fly monitoring, recording or even two-way video communication.
So Far, This Sounds Like Any Other Camera—What's Different About the Ucam?
Standard security camera functions aside, the Ucam's main claim to fame is its replacement of the traditional username and password login with a unique blockchain-powered ID and "private key" that's automatically issued directly and only to the user. This enables true end-to-end encryption for the content it captures. In other words, the encrypted data remains scrambled whether it's on your phone or in the cloud and can only be decrypted and accessed with said alphanumeric private key. Thanks to the supremely private and immutable nature of blockchain technology, the user has complete control and ownership of that private key, which is the only way to access or share the live camera feed or any captured video or images, even if they're stored on, say, Amazon Drive or Dropbox.
This is in sharp contrast to the login and password combinations of traditional security camera manufacturers and cloud storage providers, which distribute and retain copies of the encryption keys that enable users to access their data. Such centralized identity setups may offer convenience by allowing users to easily reset their logins and passwords to regain access to their stored content if necessary, but they're also constantly under threat of exposure by hackers, whose security breaches often go undetected by corporations until it's too late. What's more, when manufacturers distribute and control your ID, they essentially own it and are able to revoke access for any reason, as well as make use of anonymized versions of user data for consumer behavior analytics, collaborations with law enforcement and artificial intelligence computer vision training. (How else do you think Google Photos has gotten so good at auto tagging and categorizing your videos?)
How Does Blockchain Work?
Most of headlines about blockchain technology tend to focus on cryptocurrencies such as bitcoin, Ethereum and the like, but its applications are myriad.
At its essence, blockchain is just a ledger—a log or registry, if you will—that tallies numerically stamped records of transactions, ownership, contracts, software instructions, identities and, say, encryption keys for logging in and accessing data. Each of these records is mathematically connected to the record before and after it, so that any attempt to tamper with any of them immediately raises a red flag that is swiftly spotted and addressed. This is because unlike, say, a traditional cloud storage provider that stores user data (logins, encryption keys, etc.) on its own servers, the blockchain ledger is distributed, i.e., it exists simultaneously on thousands of different computers across the globe. This decentralized structure inherently prevents any tampering thanks to a kind of crowdsourced mathematical integrity.
Blockchain's immutable nature makes it the perfect technology for one-of-a-kind, ultra-secure encryption keys and digital IDs that are separate from the rest of your online profiles (i.e., the email address you use to sign into a multitude of social networks, bank accounts and more).
In the case of the Ucam, the IoTex platform generates a blockchain-based identity and an ultra-secure 256-bit encryption key and issues it exclusively to the user. Neither IoTex nor Tenvis, the hardware manufacturer of the Ucam, ever have any copies of this login data. Once generated and recorded to the immutable and anonymous blockchain, the actual ID and private key reside locally on the user's smartphone or tablet via the app. If you want to log in again on that device or other devices, you'll need to literally input (or paste) the alphanumeric private key, which is why the camera ships with two Recovery Sheet cards for manually jotting down the key. (You can also always find the key in the app provided you stay signed in.) Log out of the app without a paper or other backup of that key, and you won't be able to get back in.
Are There Any Options Besides Writing Down My Key on a Piece of Paper?
Yes. Since you own the data, you can do whatever you want with it. That said, it's best to skip third-party centralized server-type services such as Evernote, which are subject to and have already experienced hacks and, instead, store your private key in an encrypted file on your desktop or in a validated, open-source password manager such as KeePass or Password Safe, which provide end-to-end encrypted storage for your passwords that can only be opened with a single master key. You can use the same key to fully sign in on more than one device, which is convenient, but also all the more reason to keep it to yourself: Don't email, text or share your private key with anyone, because that enables anyone to sign into your account.
What Happens if I Lose My Key?
Just like a physical key that has no copies, you're out of luck and will lose access to your data without that alphanumeric string of characters—total privacy comes with certain absolutes. And unlike some physical locks that can be picked, the private key's 256-bit encryption is virtually impossible to crack, at least for now, by even a supercomputer. In case you do lose your key, IoTeX has a free recovery feature that lets you start over with a new private key. You won't have access to your old account or saved camera content, but at least you can use the same device again. Just make sure to sign up for the de-registration email service any time you start over with a new private key.
This Sounds Complicated and Risky—Is the Ucam Only for Early Adopters?
Yes and no. On the one hand, IoTeX has ensured that the process of setting up your unique blockchain identity, encryption key and camera is as simple as downloading the Ucam app onto your phone, scanning a quick response (QR) code with the camera to connect it, signing onto Wi-Fi and then just clicking once to create a blockchain identity and private key. Zero blockchain knowledge or interest is required.
On the other hand, as a new platform, IoTeX doesn't yet offer the broadly developed and available ecosystem of Amazon's Alexa, Google Home, Apple Homekit and the like. In other words, don't count on using asking Siri to rotate the camera view or see who's at the front door from your TV. It's not that it isn't possible, but since the Ucam is all about data privacy, it would defeat the purpose to open itself up to those Big Tech, centralized identity ecosystems.
IoTex says it will add its own voice command functionality in the future, but the company's grand plan for the platform is to open it up to other device manufacturers and software developers, so eventually many of those cutting-edge smart home features may find their way into this blockchain-powered, end-to-end encrypted ecosystem. At a minimum, several Ucams can be set up around your home and connected via the same easy setup process, managed on the same in-app dashboard and accessed with the same private key.
Is Ucam Content Shareable?
Yes. Live feeds, recorded video events and other images and footage from the camera can be securely shared with anyone, as long as they also have the Ucam app. Clicking on Share With Friends generates a QR code that can be texted or emailed and then scanned by friends and family on their phones. This gives them encrypted access to camera controls, the live stream and saved clips, but not to your private key or other master controls.
To revoke access, just delete the camera share from your app, though access doesn't actually shut off right away—it sometimes takes a few hours for the system to refresh—as we discovered when our friend still had shared access to the camera after we had deleted it. Our friend logged out of the app and that did the trick, but IoTeX says that instant shared access removal, along with the ability to share camera controls and content more specifically, will be available soon. Of course, asking your friends and family to download an app and then manually log out isn't always easy, so you can always just download any recorded videos and save them in unencrypted form to your phone's camera roll to share that way.
Where Do I Store Ucam Content?
IoTex offers a free encrypted cloud storage plan that'll save 10-second clips for up to three hours. This works if you're just going out to dinner, but for anything longer, you'll want to pay for one of three different upgraded encrypted cloud storage plans that save 30-second clips for a rolling seven days ($2 per month or $20 per year), 14 days ($4/$40) or 30 days ($7/$70). While many cameras offer more generous baseline rolling storage periods and clip lengths, they also tend to cost more. The Ucam also has an SD card slot, on which encrypted videos can also be saved locally.
Surprisingly, you can also use any cloud storage service—Amazon Drive, Google Drive, OneDrive, Dropbox and the like—without fear of security or privacy breaches since the video files you store there are encrypted anyway and can only be opened up with the private key.
Nifty Features and Privacy Aside, How Well Does the Camera Itself Work?
We tried the Ucam out in several indoor settings—a living room, bedroom—and also outside on the front patio, aimed at the front door. The Ucam isn't designed for the outdoors and isn't weatherproofed in any way, but we wanted to see how it might work in a front-door security or delivery scenario. While designed mainly as a way to communicate with, say, kids or pets, the two-way audio feature came in handy one day after an "event" notification prompted us to ask a FedEx delivery person to wait a minute for us to get to the door.
Speaking of notifications, how often you get one on your phone depends on the motion-detection sensitivity level. For most indoor uses, we found Low and even General levels to be perfectly adequate, identifying only normal movements, like someone coming into a room or mildly gesticulating, as events and thus keeping notifications to a minimum. High and Highest levels were sometimes too sensitive for well-lit rooms with lots of activity, as well as outdoors with various leaves rustling in the wind, but it worked well in the dark, when we aimed the camera at our bed to see how well the infrared night vision picked up general tossing and turning. It detected at least four or five limited movement instances every evening, but it missed one time when we deliberately faked it. Motion is best detected when movements are prolonged, which is usually true of anything event- or notification-worthy. Regardless, notifications can be easily switched on or off at any time.
We kept the video quality at 1080p the entire time and found that it was crisp and clear even in the night vision modes, when we could discern writing on a T-shirt and on a wall poster (though not on books on a shelf).
On a pure hardware level, the camera's other strong point is its wide and versatile range of motion, which can physically pan 355 degrees horizontally and 120 degrees vertically, enabling 360-coverage almost anywhere in the room, depending on how it's positioned (high up at an angle facing down is ideal).
Bottom Line: The Ucam Is Impressive, Secure and Affordable, but Is It for You?
If your security camera needs boil down to baby, pet or other assorted indoor room monitoring, then the Ucam is a solid, bang-for-the-buck option, with some groundbreaking and unrivaled privacy and security components to boot. If you want more than that, however, you may want to wait and see how the IoTeX platform develops in the next few years. The Ucam is not a doorbell camera, so you won't be able to see who's knocking and let them in. It's not an outdoor camera either, so don't count on it to monitor remote parts of your yard, especially since it doesn't have a battery and needs a power outlet to work. The Ucam isn't part of an elaborate networked home security system and service that instantly connects you to outside help in the case of emergencies or break-ins. It also doesn't have some of the hot new computer vision features like animal or human detection to discern from rustling leaves, nor does it have facial recognition, so you can't tell if that person at the door is a stranger or someone you know. Considering some of the current controversy over facial recognition, surveillance and privacy, however, the lack of that last feature may be a good thing.
For anyone who doesn't need or want the above features right now and who has any concerns about the security of their personal information or privacy, the Ucam is perfect. Even if you don't care about privacy, consider this: In 2019, there were 1,473 data breaches in the U.S. alone, 17 percent more than the previous year, according to the Internet Theft Resource Center. In December 2019, an employee at Wyze Labs, the makers of an excellent $20 security camera that rivals Ucam and much pricier models in features and functionality, made a programming error that exposed the email addresses, Wi-Fi router names and profile photos of more than 2.4 million users for a period of 23 days before it was discovered. Today, most Americans have had some of their personal information exposed through security breaches. If you're doubtful about that, enter your email(s) into the free Firefox Monitor tool at monitor.firefox.com to see if it's happened to you.
Given the rising prevalence of security breaches and the ever-expanding collection and analysis of our online-, mobile phone- and smart home-behavior, the future may demand more solutions along the lines of what the Ucam and IoTeX offer—the opportunity to have complete ownership and control of our personal data. And at just $45, the Ucam makes being an early adopter affordable and easy. Budget pricing usually come with strings attached, such as targeted advertising based on the collection of data about your usage of a product or service. It's refreshing that the Ucam does the complete opposite.
IoTeX Ucam, $45