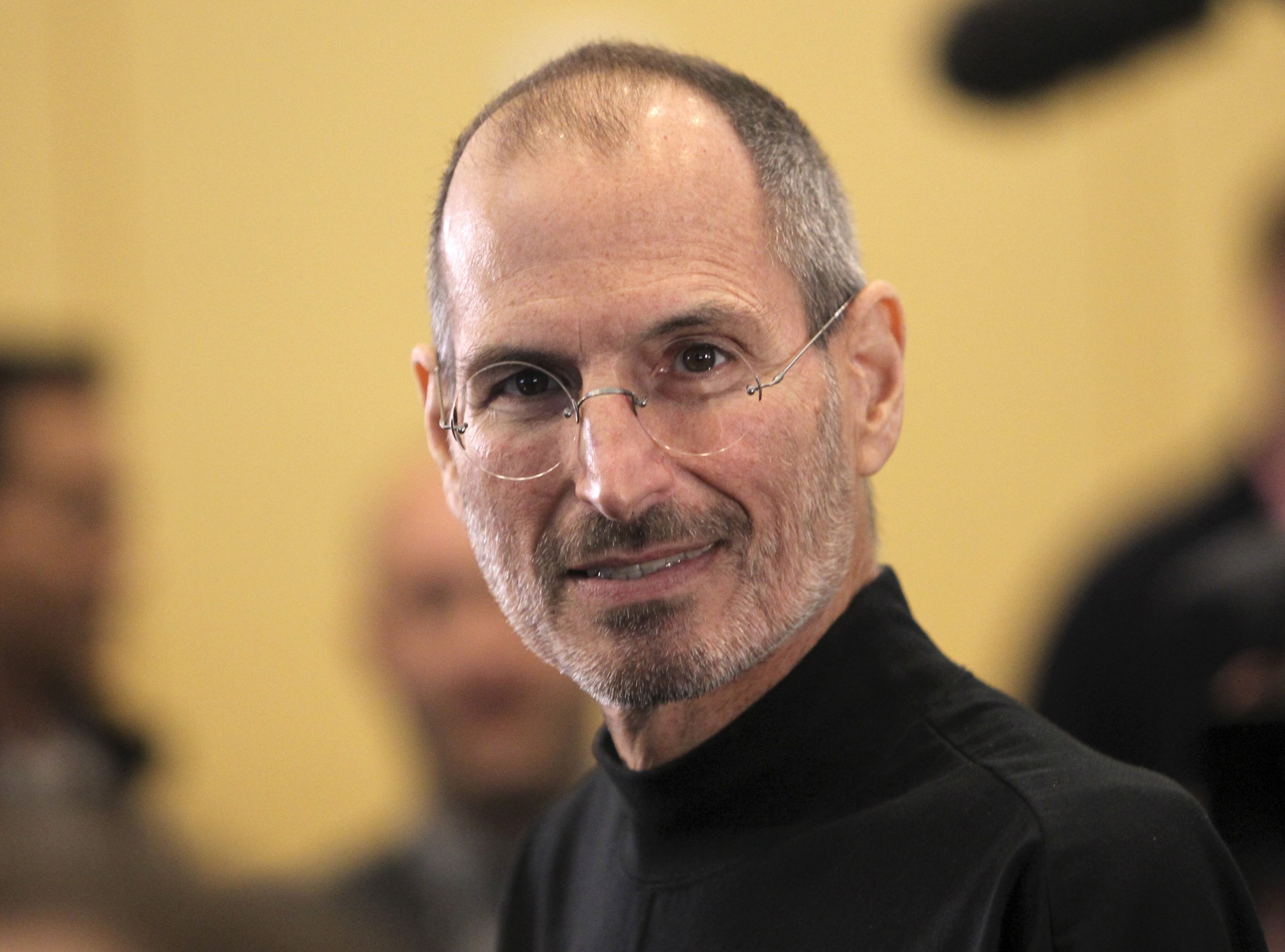 Newsweek published this story under the headline "Steve Jobs' Silent Summer" on September 23, 1985. Due to Apple announcing today the upcoming release of the iPhone X, Newsweek is republishing the story.
He has been the very embodiment of Silicon Valley: Young, full of energy, full of future. But earlier this summer Steve Jobs, 30, lost a power struggle with John Sculley, the Apple Computer chief executive officer Jobs himself had recruited; Apple's cofounder was relieved of all management duties, although he retains a seat on the company's board. Now Jobs has become a figure of mystery, living a Garbo-like existence in a sparsely furnished, $2 million, 25,000-square-foot mansion in the hills of Woodside. The view must be sobering: In the distance is his lost kingdom. Near at hand is the home of Nolan Bushnell, whose early success matched Jobs's. Bushnell founded Atari and sold it five years later for $28 million. Since then Bushnell has launched a number of projects, including the Chuck E. Cheese pizza franchises, but has yet to duplicate his one great stroke.
It has been a summer of silence for Jobs, who has become almost obsessive about his privacy. Jobs called at least one close friend to warn him not to say anything about him to the press. He has granted only one interview—to a reporter from the hobbyist magazine MacWorld. (The Macintosh has always been his favorite Apple product; his excessive devotion to the Mac was one of the problems that led to his showdown with Sculley.) The MacWorld reporter was so cowed by Jobs's insistence on secrecy that he would scarcely admit that he had even seen the young tycoon. Jobs's only public comment about his personal life has been, "I'm OK"—blurted to a persistent newspaper reporter who camped out on his driveway.
Jobs could certainly use some time off. He has devoted his entire adult life to Apple, with virtually no time for vacations or anything else. Immediately following his overthrow, he was seen late at night wandering wistfully through his old offices. "He considered himself washed-up," says one Apple old-timer. A reporter from an industry journal agrees: "Without Apple, Jobs is just another Silicon Valley multimillionaire." That group includes Steve Wozniak, who cofounded Apple with Jobs. Wozniak left Apple earlier this year because he thought Jobs was paying too much attention to the Macintosh. Wozniak then started his own small video company, which has yet to announce a product.
What next? Jobs is still a figure of intense interest in Silicon Valley, and rumors about his next move abound. One possibility is that he is contemplating a comeback at Apple. He has announced his intent to sell 1.35 million shares of Apple stock, worth about $21.4 million; he will retain 5.5 million shares. In light of the computer-industry slump, holding those shares could cost him millions. "Perhaps he thinks that if Sculley doesn't produce, he'll have a role in Act III," says an Apple insider. Less dramatically, he could simply return to Apple in a research-and-development position—which would delight many Apple employees—but he and Sculley remain on very strained terms. Other speculation has Jobs involved in everything from talks with Lucasfilm, George Lucas's production company, to deals to take over Apple outright in a corporate fight. Only one of Jobs's plans has leaked publicly: he has asked NASA about taking a ride on the space shuttle.
The most likely possibility would be a new high-tech venture. Sales of his Apple stock could provide the necessary cash, and Jobs would have little trouble putting together a first-rate staff. Even those who have had bad experiences with the often tyrannical technologist express interest in working with him again. "Sometimes he's a jerk personally," says Dan Kottke, one of the first Apple employees, "but he has interesting ideas and knows how to motivate people." Chances are, though, that any new venture would not be in personal computers. Jobs once said: "I'd be a fool ever to try to top Apple." His friends now say the mercurial Jobs has bounced back from his summertime blues. But if the recovery is to be permanent, Jobs, like other Silicon Valley wunderkinder, must come to terms with the fact that another apple may not fall at his feet.