New Islamic State Propaganda Targets Russian Recruits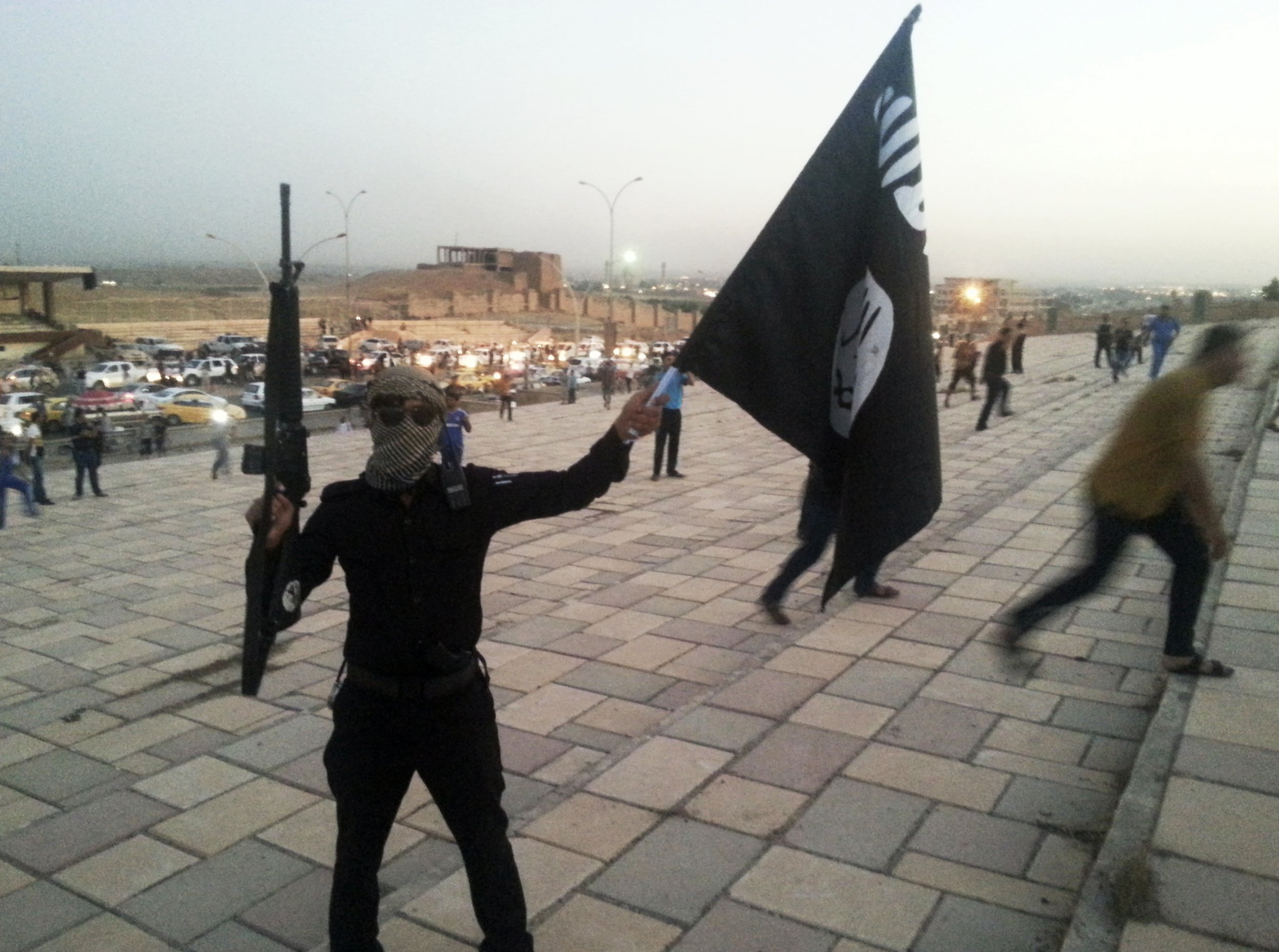 A series of guides published in Cyrillic script offering practical advice on how Russians can travel to Syria to join the Islamic State (ISIS) have been published on Russia's leading social network site, according to Russian media.
The guide, titled How to Make Hijrah [migration] to the Islamic State, appeared yesterday on the VKontakte website.
The first part of the guide describes how to travel from Russia to Turkey, in order to cross over the border into Syria, according to The Moscow Times. Part two gives instructions that recruits should shop for military gear in Turkey before traveling into Syria. Both end with a demand that the recruits "brings as much cash as you can".
In recent weeks, there have been reports that Islamic State is not as wealthy as it was when it first rose to power last June. Whereas once smokers were flogged for the offence, they are now fined in order for the group to raise more funds, according to Syrian living under Islamic States's rule and have cut spending on fuel and bread subsidies.
The author of the guides is reportedly Mukhammad Abu Barud al-Daghestani, a Daghestani militant fighting alongside ISIS. The Russian Republic of Dagestan is a region in North Caucasus, which borders Chechnya. It has seen a rise in violent Islamist insurgency in recent years. In 2010, two suicide bombers from the republic carried out attacks on the Moscow metro, that killed 38 people and injured more than 60 and in the same year, 378 Islamist insurgency-related deaths were recorded. This week, it was reported that Russian security forces had killed seven terror suspects there.
"The first dilemma facing a Muslim man or woman after a firm decision to relocate is the question of how to leave the country safely and without hindrance," the guide begins. "If you are not on a wanted list, not under house arrest, and not under a written pledge to stay at your residence [pending trial], nobody can stop you from leaving this damn country."
It appears that the guide is partly targeting younger recruits. At one point it advises the reader to "enlist the help of an [adult] so that if they receive a telephone call from a relentless [border guard] they can... confirm that they have given their blessed consent for your visit to sunny Turkey."
The guide also offers advice to those with property. "It's better to take more money with you, sell unneeded property. Insha'Allah [God willing], this will be your final voyage," the guide says.
The publication of the guides comes in the same week of reports that Russian-speaking female ISIS recruits have published a message online urging other Russian women to join "your sisters from Islamic State".
The authors of the message say that they are calling on their "Muslim sisters in the lands of the infidels" to undertake hijra "because the state in which you now find yourselves is a state of humiliation and shame."
The women also encourage wives back in Russia to turn their backs on their husbands, and find new husbands in Syria
"Encourage your husbands, and if they turn away, then dump them without hesitation and move yourselves. Allah will give you, inshallah [God willing] mujahideen [militants] as husbands, who are God-fearing and sincere."
Four Russian were deported from Turkey last week after illegally attempting to cross the Turkey-Syria border in order to join Islamic State. It is thought that up to 1,700 Russians are fighting on the side of the Islamic State, mainly from Russia's North Caucasus region.