ISIS Target Africa in New Issue of Recruitment Magazine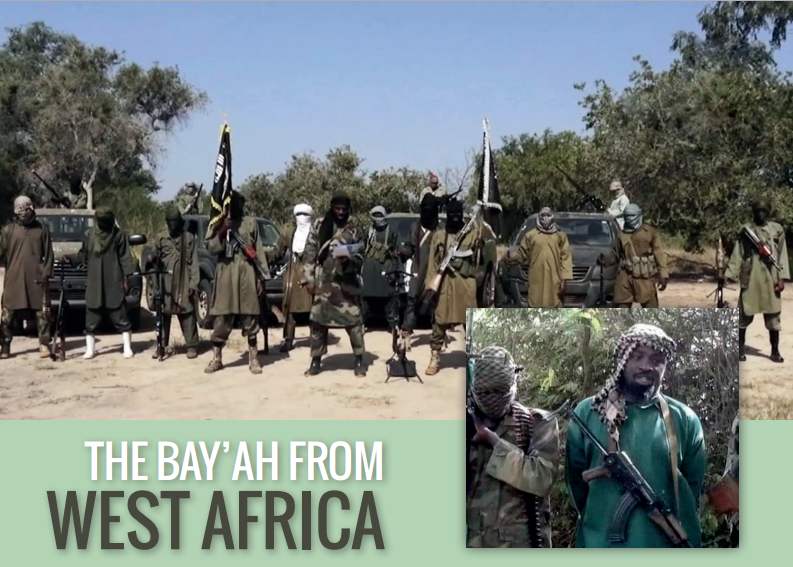 ISIS have released a new issue of its recruitment magazine which is focused solely on expanding its presence across Africa, as the terror group's propaganda strategy continues to develop.
The release, titled Shariah Alone Will Rule Africa, speaks of the 'Libyan Arena', Tunisia, Algeria, the Sinai Peninsula and West Africa. The cover of the magazine shows a large picture of Tunisia's Great Mosque of Kairouan, seen as one of the holiest sites in Islam after Mecca, Medina and Jerusalem.
The magazine, which includes another interview from British hostage and photojournalist John Cantlie, sees spokesman for ISIS, Muhammad al-Adnani, congratulate Nigerian radical Islamist group Boko Haram for "joining the caravan" of jihad, saying that they would "now guard yet another frontier of the Khilafah [caliphate]".
Last month, Boko Haram - which has fought a six-year insurgency against Nigerian authorities to establish their own Islamic "caliphate" - pledged allegiance to ISIS in an online message, which was subsequently accepted by the terror group.
The magazine speaks of a "rejection of nationalism" that is driving Africans to join the Islamic State and carry out attacks. In addition to Boko Haram, the group speak of how this rejection of nationalism drove Tunisian attackers last month "to kill crusaders with visas to Tunisia" and Libyan "soldiers" to "wage war against the… the House of Representatives and the General National Congress", the two bodies which form Libya's internationally-recognised government in the country's eastern city of Tobruk.
Michael Horowitz, senior analyst at the geopolitical risk consultancy Max Security Solutions, says that the release demonstrates ISIS is seeking to convey the image that it is always expanding despite recent losses in Kobane and Tikrit.
"There is a huge focus on Africa. It has been one of the strategic objectives of IS since the beginning because the problem with IS is that it needs to convey this image of extension," says Horowitz. "Africa is an opportunity because you have a lot of countries that are destabilised, you have existing groups that have drifted away from al-Qaeda."
"They want to keep expanding, they want to hedge their bets," he adds. "What they are saying is that they are making Africa as a place for jihadists. They want to convey to jihadists that Africa is the new Syria, the new Iraq. That's what they have been doing with Libya for a while."
Last month, two gunmen were killed after storming Tunisia's national museum, shooting 20 foreign tourists dead in an attack claimed by ISIS as "the first drop of the rain". It represented the most deadly attack in Tunisia against foreign nationals since a 2002 suicide bombing.
In figures released by the UK-based International Centre for the Study of Radicalisation and Political Violence (ICSR) earlier this year, it was revealed that up to 3,000 Tunisians had travelled to Syria and Iraq to join the ranks of radical extremist groups, the highest of any country in the world. The Tunisian government has expressed concerns about returning jihadis and the threat they pose to national security.
In the civil-war torn Libya, which neighbours Tunisia, ISIS's three affiliate groups in Libya - ISIS Tripoli (West), ISIS Barqa (East) and ISIS Fezzan (South) - have continued to capitalise on the security vacuum in the country, taking control of the coastal town of Derna, controlling key buildings in the central city of Sirte and carrying out a series of attacks against targets in the capital, Tripoli.