New James Bond Director Said Sean Connery's Version of Character Was 'Basically' a Rapist
The director of No Time to Die, the upcoming 25th installment in the James Bond film franchise, said in a Wednesday interview that Sean Connery's version of the character "basically" behaved like a rapist at times.
Cary Fukunaga made the comments during a talk with The Hollywood Reporter while discussing how to present the hyper-masculine character of Bond in the post #MeToo era.
"Is it Thunderball or Goldfinger where, like, basically Sean Connery's character rapes a woman?" Fukunaga said during the interview, referencing two popular Bond movies from the mid-1960s. "She's like 'No, no, no,' and he's like, 'Yes, yes, yes.' That wouldn't fly today."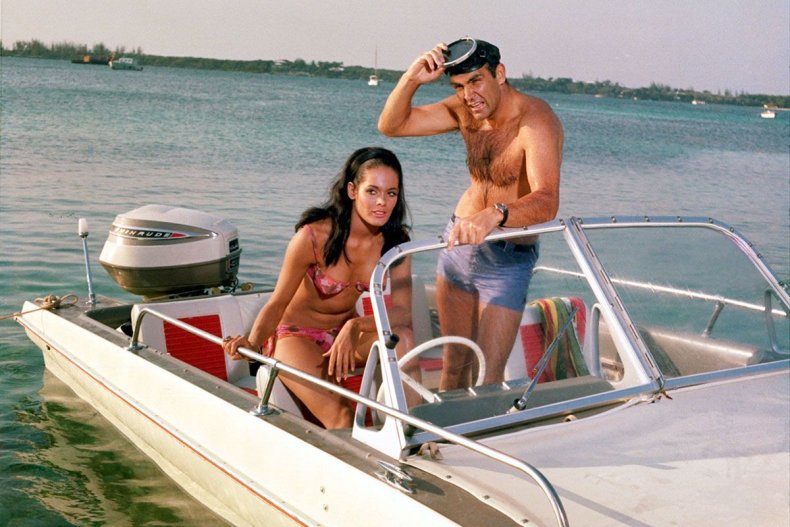 Daniel Craig returns to the role of Bond for the fifth—and what he claims is his last—time for No Time To Die, which hits theaters October 8 after a long pandemic-related delay.
Craig stirred some debate regarding 007 earlier in the week during an interview published in the magazine Radio Times. When asked if he could foresee a woman ever stepping into the role of Bond, the actor said that women and people of color should be offered similar roles of Bond's prestige but the super spy created by British author Ian Fleming should remain male.
"The answer to that is very simple," Craig told Radio Times. "There should simply be better parts for women and actors of color. Why should a woman play James Bond when there should be a part just as good as James Bond, but for a woman?"
Making the current version of Bond more in step with the times played into some key decisions for Fukunaga. Since Bond has long been portrayed as a lothario, if not a misogynist, the director felt having a female touch to the script would update his sensibilities.
Fukunaga, in his first time directing a Bond film, hired Phoebe Waller-Bridge to work on a script he drafted with longtime Bond writers Neal Purvis and Robert Wade. Waller-Bridge, the Emmy-winning creator and star of Fleabag, is only the second woman in history credited on a Bond script.
However, Fukunuaga said Waller-Bridge wasn't only brought in due to make Bond more "woke."
"I think that's the expectation, a female writing very strong female roles, but that's something [producer] Barbara [Broccoli] wanted already," Fukunaga told The Hollywood Reporter. "From my very first conversations with [Broccoli], that was a very strong drive. You can't change Bond overnight into a different person. But you can definitely change the world around him and the way he has to function in that world. It's a story about a white man as a spy in this world, but you have to be willing to lean in and do the work to make the female characters more than just contrivances."
Broccoli, the daughter of longtime James Bond producer Albert "Cubby" Broccoli, began working on Bond films at the age of 17, starting with a publicity job for 1977's The Spy Who Loved Me. By 1983's Octopussy, she had worked her way up to assistant director and has been a producer of the spy films with stars Pierce Brosnan and Craig.
She also spoke with The Hollywood Reporter about the updated Bond and how some scenes from past incarnations are unacceptable today.
"I think people are coming around—with some kicking and screaming—to accepting that stuff is no longer acceptable. Thank goodness," she said. "Bond is a character who was written in 1952 and the first film [Dr. No] came out in 1962. He's got a long history, and the history of the past is very different to the way he is being portrayed now."