What is New Japan of America? New Japan Pro-Wrestling Announces U.S. Subsidiary to Compete With WWE
Japanese professional wrestling league New Japan Pro-Wrestling (NJPW) has announced it will expand into the U.S. this November with a new U.S. subsidiary, New Japan Pro-Wrestling of America.
The new company means even more competition in an increasingly crowded marketplace in the U.S.
Industry leader WWE, which runs weekly tours around the U.S. with its Raw and SmackDown brands, as well as live weekly television shows, has recently lost some ground to upstart league All Elite Wrestling (AEW), which has topped WWE's NXT program in cable ratings for three consecutive weeks. AEW's Dynamite airs Wednesday nights on TNT, while NXT made the move from WWE's own over-the-top streaming network to USA in the exact same time slot in September.
The new NJPW of America subsidiary was announced early Monday morning by NJPW chairman Naoki Sugabayashi and New Japan of America CEO Takami Obari.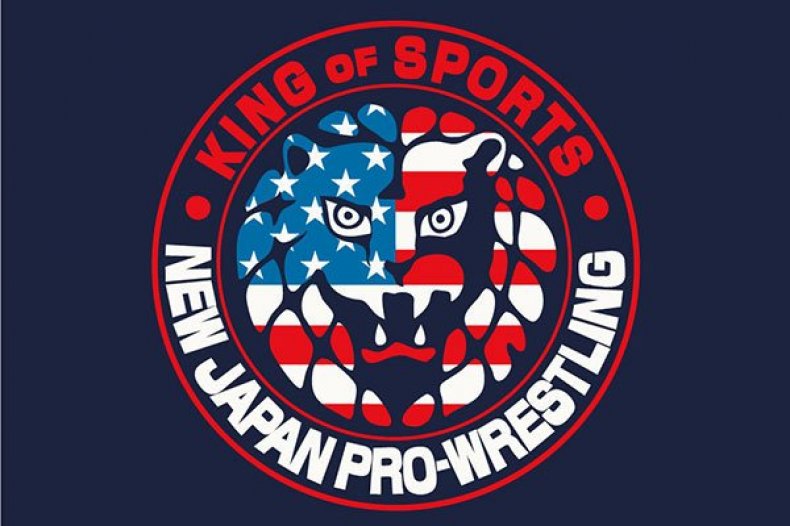 The company representatives said New Japan of America will begin operations in November and tour cities in four key markets—the West Coast, Texas, South East and Middle America.
New Japan of America tours will take place in between scheduled tours of its parent company in Japan.
The U.S. shows will either air live on NJPW's over-the-top streaming network, NJPW World, or on demand, said the company.
Obari said that NJPW of America shows could air on AXS TV in the U.S., which is the network that airs NJPW's Japanese television show.
New Japan Pro-Wrestling is owned by Japanese entertainment company Bushiroad. It was founded by Japanese wrestling legend Antonio Inoki in 1972.
The Japanese league features homegrown stars including Kota Ibushi, Tetsuya Naito, Minoru Suzuki and Kazuchika Okada, as well as international stars including Britain's Will Ospreay and U.S. wrestler Juice Robinson.
The company has toured the U.S. numerous times in the past but will do so with more regularity going forward. NJPW said it wants to "be ingrained in the everyday fabric when it comes to fans' wrestling consciousness" in the U.S.
NJPW will return to the U.S. in November for shows in the West Coast as part of its New Japan Showdown tour. NJPW will run the San Jose Civic Center on November 9 followed by the Los Angeles Globe Theater on November 11.
NJPW recently announced that the November 9 show in San Jose will be the final U.S. wrestling appearance for legend Jushin Thunder Liger.
Professional wrestling has experienced something of a renaissance in the U.S. in 2019, with WWE moving its flagship show SmackDown to Fox, AEW airing on TNT and Smashing Pumpkins star Billy Corgan launching a weekly wrestling YouTube show after purchasing the National Wrestling Association (NWA) in 2017.