New J.D. Salinger Letters: Was He A Phony?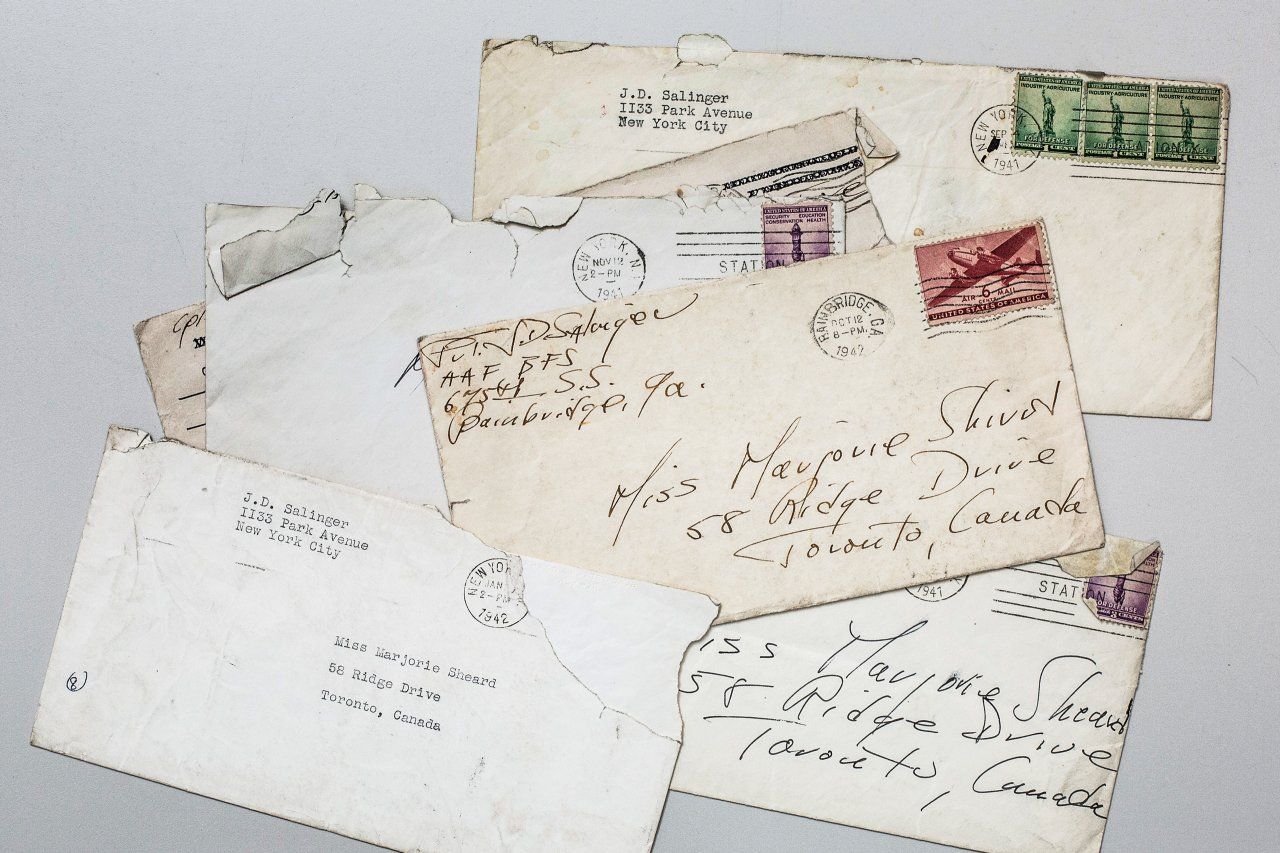 J.D. Salinger founded adolescent angst, so what a relief to learn that he himself was a mimic of Holden Caulfield. New York's Morgan Library recently acquired 9 letters written between a 22-year-old Salinger and a 17-year-old Marjorie Sheard, a fan who lived in Toronto. He flirts, brags, vilifies, and complains like a bursting zit. "What do you look like?" he writes on October 9, 1941, and when she sends a picture he replies, "Sneaky girl. You're pretty." Cringeworthy, but what could unsettle some fans is how much Salinger might have fibbed about his own life. In one example, he probably exaggerated a fling with the daughter of playwright Eugene O'Neill. "I was supposed to get married on furlough. But she wanted it all said and done at her Daddy's house in Hollywood. So I picked up where I left off with an old typewriter." Those familiar with The Catcher in the Rye might find this fake, false, deceiving—even phony.
Or not. To Holden, a phony is not simply a liar. "I'm the most terrific liar you ever saw in your life," Holden says. "It's awful." He uses the term for people who try too hard to fit in. What's more, Holden might even be the first to admit being a phony. "If I ever sat behind myself in a movie or something," he tells us, "I'd probably lean over and tell myself to please shut up." Holden is always perfectly ready to withdraw. In his letters, Salinger tells Sheard that The New Yorker has finally accepted his "first Holden story," but his editor is asking for an entire series on him. "I'll try a couple more," Salinger writes to Sheard. "If I begin to miss my mark I'll quit." The Catcher in the Rye was published in 1951, and it came to define adolescence, whereupon the Holden stories stopped. Salinger's fiction trickled on until it dried entirely by 1965, and he retreated into privacy in New Hampshire. You can't say he didn't keep his word.
New J.D. Salinger Letters: Was He A Phony? | Culture