New 'Jeopardy!' Host Mike Richards Should Be Investigated for Offensive Comments, ADL Says
The Anti-Defamation League (ADL) has called for an investigation into alleged "disparaging remarks" by new Jeopardy! host Mike Richards as production resumes on the long-running game show.
Richards, one of the show's former executive producers, was selected earlier this month to replace longtime Jeopardy! host Alex Trebek, who died last year. His hiring was immediately controversial and was accompanied by the resurfacing of his alleged past controversial remarks and behavior—eventually prompting Richards to issue a public apology. The ADL dismissed Richards' apology on Thursday, while arguing that the host's "pattern" of behavior demanded an investigation.
"New 'Jeopardy!' host Mike Richards' disparaging remarks about Jews, women & Asians are no laughing matter," the ADL tweeted alongside a link to a Washington Post article on a report that website The Ringer published on Wednesday. "Stereotyping is an entry point to hate and his apology lacks acknowledgment of its harm. This reported pattern warrants an investigation."
The Ringer article detailed comments Richards had made while hosting a podcast called The Randumb Show in 2013 and 2014, while he was a producer at The Price is Right. In one uncomfortable exchange during a September 2014 episode, Richards pressed co-host Beth Triffon about whether she had ever taken nude photos of herself. Richards made questionable comments about women's bodies and choice of clothing during several other episodes.
After a guest brought up large noses on the show, Richards made a seemingly antisemitic remark in pig Latin, commenting "Ixnay on the ose-nay... She's not an ew-Jay." Other allegedly disparaging remarks from Richards involved disabled people, poor people and Haiti. Prior to his selection as Jeopardy! host, an allegation emerged that Richards had expressed regret at not firing a model on The Price is Right when she announced she was pregnant.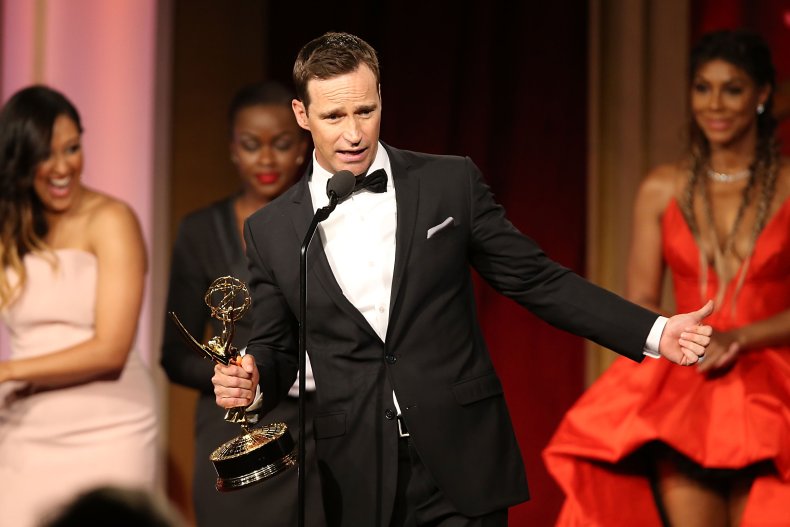 "It is humbling to confront a terribly embarrassing moment of misjudgment, thoughtlessness, and insensitivity from nearly a decade ago," Richards said in a statement obtained by The Ringer after its article was published. "Looking back now, there is no excuse, of course, for the comments I made on this podcast and I am deeply sorry."
"Even with the passage of time, it's more than clear that my attempts to be funny and provocative were not acceptable, and I have removed the episodes," he added. "My responsibilities today as a father, husband and a public personality who speaks to many people through my role on television means I have substantial and serious obligations as a role model, and I intend to live up to them."
In addition to past remarks and behavior, Richards' selection as host—he will share duties with Mayim Bialik, who will host primetime tournaments and specials—has been controversial among some Jeopardy! fans over an alleged conflict of interest due to his prior position as the show's executive producer.
The selection came at the end of a long search that featured Richards and several other candidates guest hosting the show. Richards was initially responsible for finding a new host and still controlled many aspects of the show while other potential hosts made their guest runs, although Sony said that he "moved aside after he emerged as a candidate," according to reporting from The New York Times.
Newsweek reached out to Jeopardy! for comment.