New Jersey Woman Ties Foster Child to Fan With Chains and Padlocks, Police Say
A New Jersey woman has been arrested after a 12-year-old child was found chained to a fan inside a Newark home.
Wanser Brown, 66, is accused of two counts of endangering a child's welfare after police visited a property in the 500 block of Clinton Avenue for a wellness check on the 12-year old boy at 10:10 a.m. on February 10.
When officers located the boy, who was under the foster care of Brown, he was confined to a bedroom and tethered to a fan by chains and padlocks, according to Newark's public safety director Anthony Ambrose.
The boy was taken to University Hospital for evaluation and then released to the custody of the New Jersey Department of Child Protection and Permanency.
It is not clear how long the boy had been tied up. Ambrose said a teacher had asked Newark police to conduct a wellness check on the 12-year-old.
"Thanks to the courage of a concerned teacher, who requested a wellness check, this foster child was rescued," Ambrose added via WABC.
"We are investigating this incident along with the Essex County Prosecutor's Office to gather as much information as possible about how and why this child was put in this horrific situation. We are pleased that he's now safe, and we are grateful that his teacher suspected that he was in need of police assistance."
The incident remains under investigation by the Special Victims Unit of the Newark Police and the Essex County Prosecutor's Office.
"These charges are merely accusations," Ambrose added. "This suspect is presumed innocent until proven guilty in a court of law."
Public schools in Newark have been teaching remotely for the entire year as a result of the COVID-19 pandemic.
The New Jersey Department of Child Protection and Permanency has been contacted for further comment.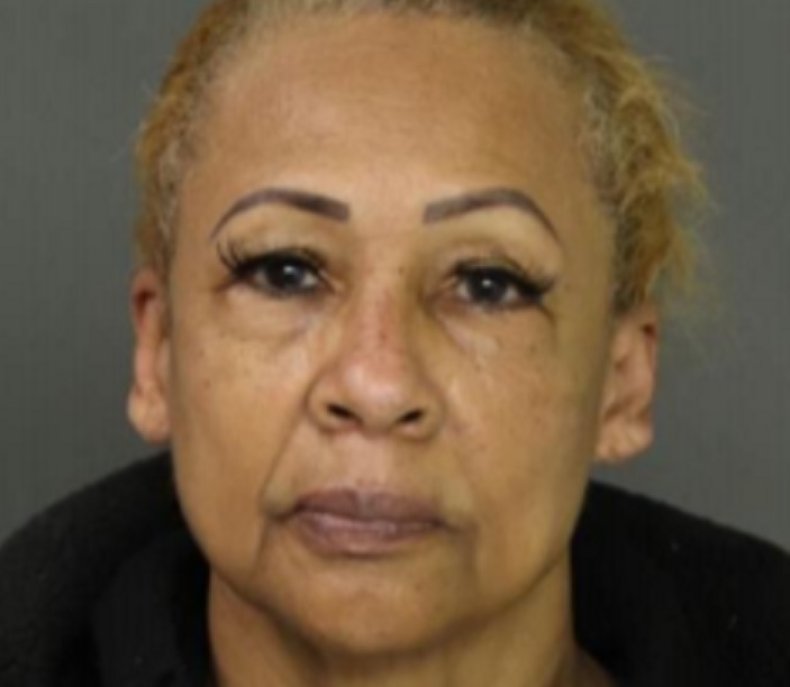 Last month, three people in Oklahoma were arrested on suspicion of keeping a 5-year-old girl locked in a dog cage.
The child's grandparents, Mary DeRonda, 59, and Charles DeRonda, 63, were charged along with 46-year-old Jeremy Cook following a month-long investigation by Nicoma Park Police Department.
Police said Mary DeRonda was the girl's legal guardian and Cook was a regular visitor to their home.
Officers said the child had been locked in the dog cage for lengthy periods and was forced to live in "deplorable and hazardous" conditions. The home in Nicoma Park was said to have been covered in rotting food, trash, insects and feces.