New Jersey Classmates Told Black Student to 'Pick My Cotton' in 75% White Town
Classmates of a Black seventh-grader in Elmwood Park, New Jersey—a township with a 75 percent white population—have left racist messages on the young student's TikTok videos. One message told the 12-year-old girl to "pick my cotton."
Jaz Folarin, the student's mother, told DailyVoice.com that she learned about the messages after her daughter begged not to return to her classes at Elmwood Park Memorial Middle School.
"I couldn't understand why," Folarin said. "She is well-liked and intelligent. It didn't make sense."
Then her daughter showed her comments that other students had allegedly left on a TikTok video of her dancing with her friends.
The comments included messages from a TokTok user named verytastybleach which said, "HISPANIC LIVES MATTER ITALIAN LIVES MATTER BLACK LIVES DO NOT MATTER", "White lives matter", "TRUMP 2020," "pick my cotton I need some more" and "I AM A PROUD MEMBER ON THE KKK".
The KKK is an initialism for the Ku Klux Klan, a white supremacist terrorist organization with a long history of murdering and violently intimidating Black people and other non-white people.
In a Wednesday Instagram post sharing screenshots of the racist comments, Folarin wrote that her daughter didn't want to return to school over fear of continued bullying. The mother claimed that three male students were behind the comments. As of Friday, the TikTok account for verytastybleach is private and only visible to its followers.
"As a parent, this brings me to tears because I have endured racism in the same school district but with social media, it's much different!" Folarin wrote in her Instagram post. "I do not want my child to grow up with low self esteem, self image or afraid to speak up because of situations like these."
Folarin has reportedly filed a complaint with the Elmwood Park Board of Education's harassment, intimidation and bullying specialist, according to the Daily Dot, a website that covers internet news. The Elmwood Park Police Chief Michael Foligno also told the site that his department is "investigating a matter with respect to a possible bias harassment."
The mother said she would feel satisfied if administrators were to verbally reprimand the classmates allegedly involved to make it clear that such behavior cannot occur again.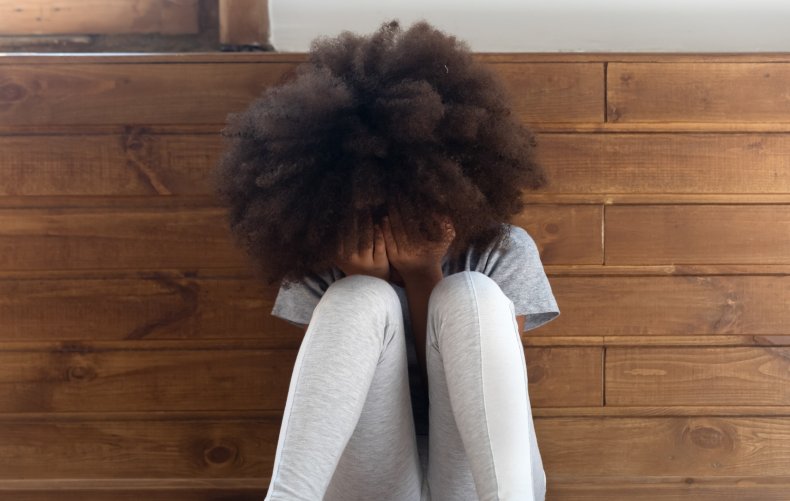 Elmwood Park is a township in southwest New Jersey. It has a population of 19,403. Approximately 75 percent of its population is white, with 21 percent identifying as Hispanic, Latino or other. The town is also 5 percent Black and 10 percent Asian.
Folarin didn't specify the race of the students allegedly behind the racist comments.
Newsweek contacted Elmwood Park Memorial Middle School for comment.