Democratic Congressman Andy Kim of New Jersey took time off from his legislative duties to help ATF agents clean up debris left behind after the Capitol riot on Wednesday.
"I love this building, tonight more than ever," he wrote in a Tweet. "I have just heard that the Capitol is finally secure and I hope we can get back to work tonight to certify our nation's vote and protect our constitution," Kim added.
The congressman was shown working alongside agents who were instructed to clean up the mess left behind by pro-Trump rioters, according to images from the Associated Press.
Kim has served New Jersey's third congressional district since being elected in 2018. The congressman previously worked for the State Department and served on former President Barack Obama's National Security Council.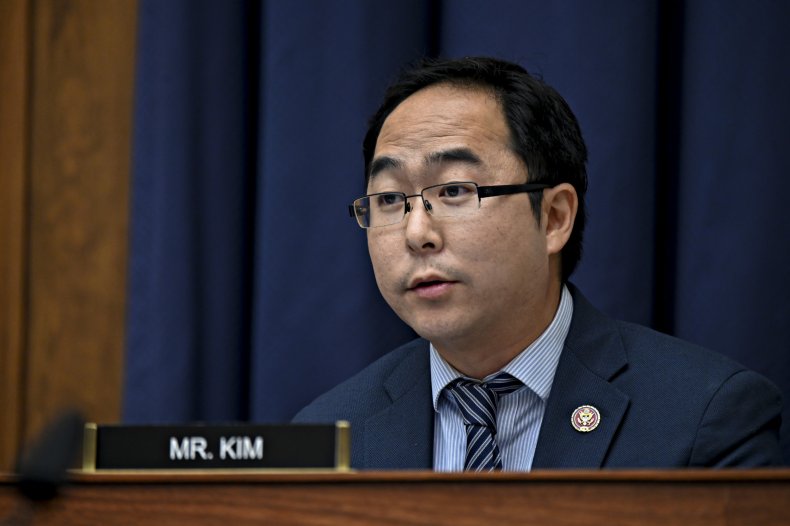 Thousand of Trump supporters gathered in Washington D.C. on Wednesday to protest the outcome of the 2020 election as the House of Representatives and Senate held a joint session to certify President-elect Joe Biden's victory. The Electoral College voted in Biden's favor 306-232 last month.
Trump appeared at the demonstration and addressed the crowd for over an hour prior to the mob violence. "We will never give up, we will never concede. You don't concede when there's theft involved," he said during his speech.
Rioters later tore down layers of barricades protecting the U.S. Capitol building. They made it as far as the House Chambers where photos and videos of the event showed them climbing walls, breaking windows, and occupying lawmakers' offices.
The actions of the Trump supporters have been widely condemned. Biden insisted the rioters' behavior amounted to insurrection rather than protest.
"Let me be very clear: The scenes of chaos at the Capitol do not reflect a true America. Do not represent who we are. What we're seeing are a small number of extremists dedicated to lawlessness," Biden said during the chaos.
"This is not dissent. It's disorder, it's chaos, it borders on sedition," he added. "It's not protest, it's insurrection."
Four people have died as a result of the violent outbreak, according to Washington D.C.'s Metropolitan Police Department, and there have been over 52 arrests. Of those arrests, 47 were violations of the citywide curfew enacted by Washington D.C. Mayor Muriel Bowser.
National Guard troops were mobilized to combat the insurrection. The FBI is seeking information to identify those involved in instigating violence.
Newsweek reached out to Kim, but didn't hear back in time for publication.