New Jersey Congresswoman Calls Out 'Atrocious Greed' of Jeff Bezos as Amazon Profits During Coronavirus
Representative Bonnie Watson Coleman strongly criticized Amazon and its CEO Jeff Bezos, sharing a report about how the multinational company plans to end hazard pay for employees after the end of May amid the ongoing coronavirus pandemic.
In March, the company announced it would be increasing hourly pay and overtime wages temporarily during the pandemic, as its warehouse employees were deemed essential. However, the company plans to end that extra pay after May 30.
"Jeff Bezos is expected to become the 1st trillionaire as he consolidates the retail market during coronavirus," Watson Coleman, a New Jersey Democrat, tweeted on Wednesday evening. She shared a link to an article reporting on Amazon's plans to cut the hazard pay.
"Now Amazon is telling its workers (who have faced significant risk) that it'll be ending their hazard pay at the end of MAY!" the congresswoman added. "Atrocious greed."
Rachael Lighty, an Amazon spokesperson, reiterated to Newsweek in an email that the company had extended the increased hourly pay through May 30.
"We are also extending double overtime pay in the U.S. and Canada. These extensions increase our total investment in pay during COVID-19 to nearly $800 million for our hourly employees and partners," Lighty said.
"In addition, we are providing flexibility with leave of absence options, including expanding the policy to cover COVID-19 circumstances, such as high-risk individuals or school closures. We continue to see heavy demand during this difficult time and the team is doing incredible work for our customers and the community," she added.
A company spokesperson previously told CNBC about the end of the hazard pay.
"We are grateful to associates supporting customers during a time of increased demand, and are returning to our regular pay and overtime wages at the end of the month," they said.
Amazon originally announced the temporary pay increase on March 16 and later extended it until May 16. It was then extended again through the end of the month. The news that the hazard pay would end was first reported by Vox's Recode.
"We're going to do one more extension on it and push it out until the end of the month," Dave Clark, Amazon's senior vice president of worldwide operations, told the news site.
"We continue to see incredible demand from customers right now and ... our team's response in coming back to work has been really great as well," Clark added. "We think it's the right thing for employees and the right thing for customers to keep it on for a couple of weeks."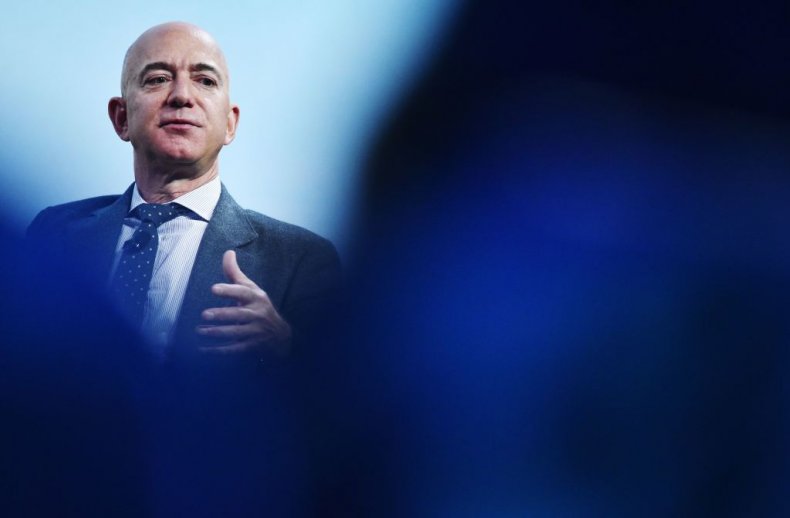 Bezos and Amazon have faced criticism for years. While Bezos has become the richest man in the world, with an estimated net worth of $143 billion according to Bloomberg, many have criticized the relatively low wages and working conditions faced by Amazon warehouse employees. During the novel coronavirus pandemic, some of these workers have organized strikes due to concerns about their own health and safety.
A new analysis by Comparisun, a company that allows firms to compare different business products, shows that Bezos is on track to become the world's first trillionaire. According to analysis, the Amazon CEO's net worth grew by about 34 percent over the past five years. Already Bezos has seen his fortune surge by more than $28 billion since last year.
This article has been updated with a statement from an Amazon spokesperson.