New Jersey Cop Who Killed Pedestrian, Took Body Home Was Turned in by Father: Prosecutor
A New Jersey police officer accused of killing a pedestrian and taking their body home was turned in by his father, said a lead prosecutor.
Louis Santiago, a 25-year-old Newark off-duty police officer, struck Damian Dymka, a 29-year-old nurse, with his vehicle at 3 a.m. November 1, police said.
Santiago didn't call 911 for emergency assistance, nor did he stop to help Dymka, acting Essex County Prosecutor Theodore Stephens wrote in a press statement.
Instead, Santiago "returned to the scene multiple times" before eventually removing Dymka's body and transporting it home in his vehicle, Stephens said.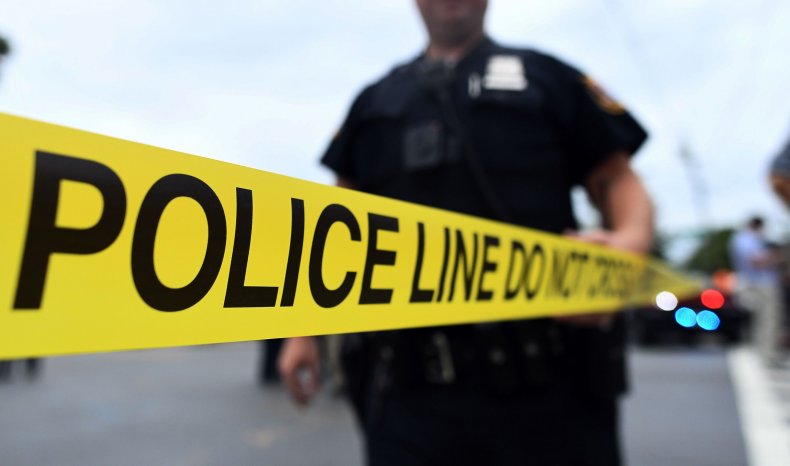 Santiago's father, a lieutenant in the Newark Police Department, called 911 and reported the incident, Stephens said.
When New Jersey State Police arrived, they found Dymka dead in the back seat of Santiago's car, police said.
Santiago was arrested and charged with reckless vehicular homicide, leaving the scene of a crash resulting in death, endangering an injured victim, desecrating human remains, hindering one's own apprehension, tampering with physical evidence, obstructing the administration of law, two counts of official misconduct, as well as other charges.
The passenger of his car, Albert Guzman, 25, and Santiago's mother, 53, were also arrested. They were charged with conspiracy to desecrate human remains, hindering apprehension, and conspiracy to hinder apprehension and tamper with physical evidence.
Santiago's lawyer Patrick Toscano Jr., disputes the charges.
Toscano said that Dymka had been wearing a werewolf Halloween costume and walking against the flow of highway traffic when the incident occurred. He also contended that Stephens "tremendously overcharged" Santiago.
"There is maybe probable cause for two or three charges, certainly not 12 or 13," Toscano told The New York Times.
Toscano called the incident "a horrific tragedy" in a statement to Newsweek.
"We have seen no evidence to date which reflects that this occurrence was anything other than a terrible accident—not a crime, an accident," his statement said.
He said Santiago wasn't speeding and he hadn't realized at first that his vehicle had hit a person.
"Officer Santiago placed the decedent in his vehicle in order to take him to the nearest hospital," Toscano wrote. "There was no official misconduct, no conspiracy to desecrate human remains and no hindering apprehension. Those allegations are absurd."
Toscano also said that he hadn't seen any evidence suggesting that Santiago had spoken with his mother while at home.
Santiago has since been suspended from the local police department.
An estimated 20,160 people died in motor vehicle crashes during the first half of 2021, according to an October report from the U.S. Department of Transportation. The number represents an 18.4 percent increase over the number of similar deaths recorded in 2020.
The increase in fatalities were caused by speeding, a lack of seatbelt use and intoxication from alcohol and other drugs, the report said.
Distracted driving caused by cellphones and other items may have also contributed, though the report said it's hard to measure how often such distractions occur.
It's unclear if any of these factors played a role in Santiago's incident.
Update (11/26/2021, 9:00 p.m.): This article has been updated to include a statement from Toscano.