New Jersey Sen. Robert Menendez Indicted on Corruption Charges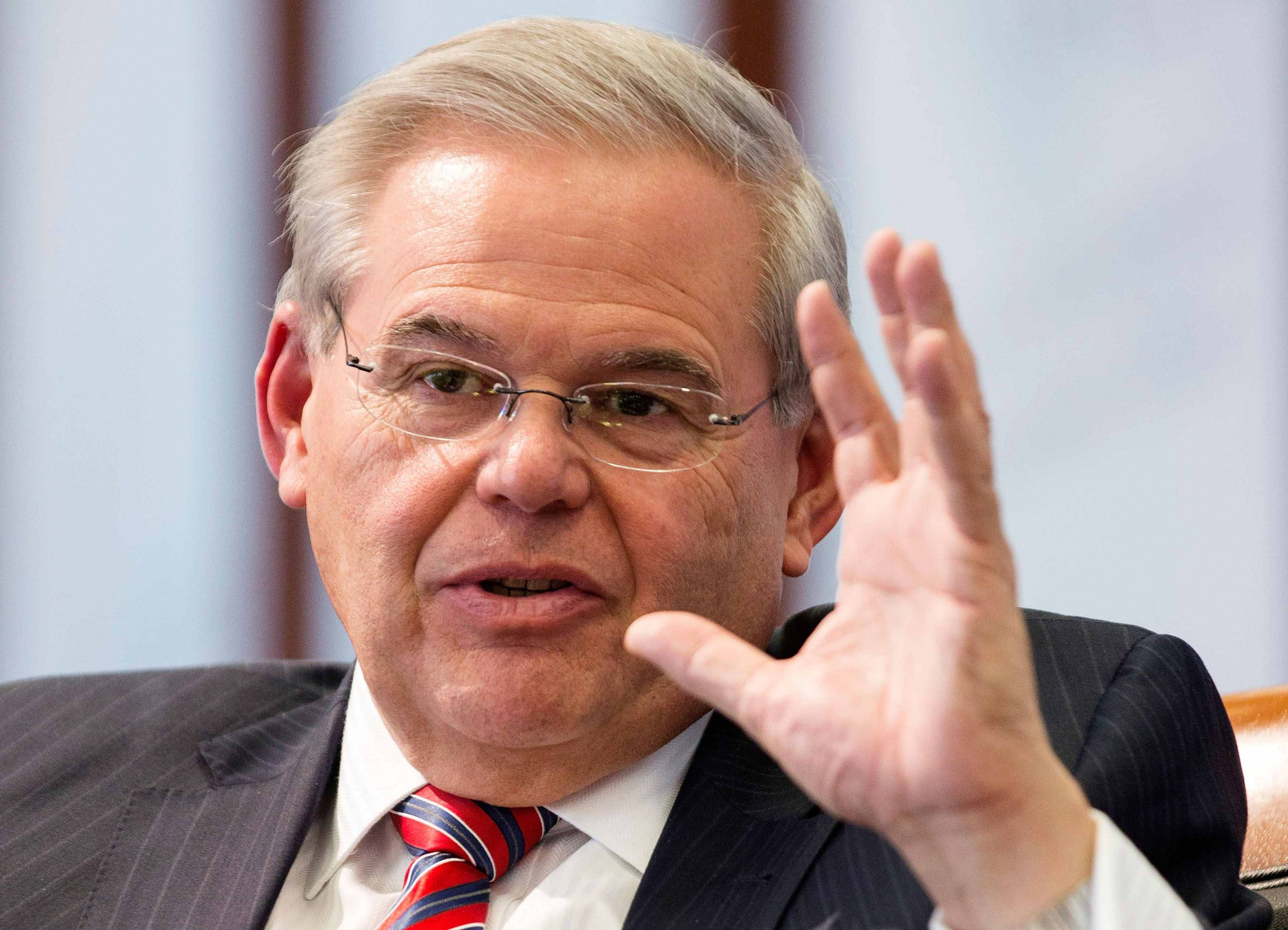 Updated | A federal grand jury indicted Robert Menendez on 22 corruption charges Wednesday, accusing the U.S. senator from New Jersey of improperly using his office to benefit a political donor.
Menendez faces charges of conspiracy to commit bribery and wire fraud, as first reported by The Associated Press.
The indictment comes at the end of a three-year investigation by the Justice Department into whether Menendez, a Democrat, used his position as senator to benefit Dr. Salomon Melgen, his friend and donor. In its indictment, the Justice Department claims Menendez lobbied State Department officials to approve visas for Melgen's foreign girlfriends; accepted campaign contributions and gifts from Melgen in exchange for political favors; and even lobbied then health and human services secretary Kathleen Sebelius to resolve an multimillion-dollar insurance billing dispute in Melgen's favor.
Melgen was also indicted. Investigators found Menendez had traveled to the Dominican Republic aboard Melgen's private plane and stayed at Melgen's resort home there without paying for either. Menendez later paid for his trips and has denied any wrongdoing throughout the inquiry.
Menendez is the top Democrat on the influential Senate Foreign Relations Committee, where he has been a vocal opponent of the Obama administration. Recently, the senator has opposed the administration's nuclear deal negotiations with Iran. And in December, Menendez, the son of Cuban immigrants, came out against the administration's decision to relax sanctions against the Castro regime.
The full indictment is below.
SENATOR ROBERT MENENDEZ AND DR. SALOMON MELGEN INDICTED FOR CONSPIRACY, BRIBERY AND HONEST SERVICES FRAUD