New Jersey is seeing its highest spike in COVID-19 cases since the pandemic began and one of the state's largest hospitals is warning that hospitalizations could follow the same record-breaking pattern.
New Jersey's COVID cases have been rising since the beginning of November but spiked significantly in mid-December. The state is closing out the year with record-breaking new cases, likely fueled by the Omicron variant, and despite the variant largely causing mild cases, experts have warned that increased cases will lead to increased hospitalizations.
Based on models from the health commissioner and governor, Dr. Daniel Varga, the chief physician executive of Hackensack Meriden Health, one of the state's largest hospital systems, told WNBC hospitalizations in mid-January could exceed records New Jersey set in March and April 2020.
In the earliest months of the pandemic, more than 6,200 people were hospitalized with COVID-19 in New Jersey. Hospitalizations have once again been ticking up since early December and 3,864 people are currently hospitalized, according to data from the New Jersey Department of Health.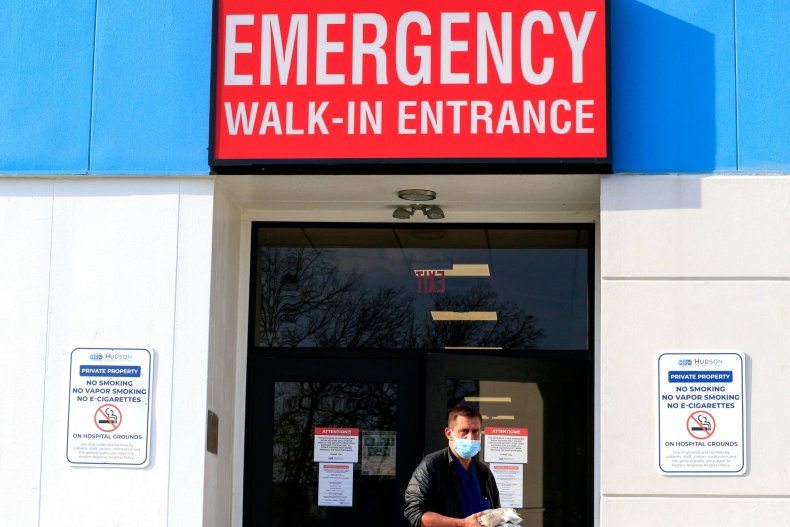 Omicron, a highly transmissible variant, co-circulating with Delta, a highly transmissible variant that's also shown to cause serious illness, is adding strain to health care systems that have been pushed to the brink for the past two years. States have had to enact crisis standards of care throughout the pandemic and Varga said he predicts Hackensack Meriden Health will move to the standard, as well.
Hackensack Meriden Health is already planning for an influx in patients and is preparing to pause elective surgeries if that's necessary to address the spike in COVID-19 patients.
New Jersey's hospitalizations have doubled during the past two weeks and Varga told WNBC that state models expect hospitalizations to peak somewhere between 7,000 and 9,000 admissions. He expected hospitalizations to be predominantly among unvaccinated people between the ages of 20 and 60.
Despite rising hospitalizations rates, the mortality rate of COVID-19 has dropped significantly since the start of the pandemic. At the heart of the pandemic, the mortality rate of COVID-19 was above 6 percent, but has since declined to about 1.6 percent.
The same pattern has been seen in New Jersey and amid record-breaking cases and hospitalizations, New Jersey has also broken its record for discharges. On December 30, the state discharged 549 patients, slightly higher than the previous record of 535 in April 2020.
Significantly fewer patients are also on ventilators in this wave than at the start of the pandemic and Varga told WNBC that they've significantly increased their ability to treat patients without using ventilators.