New Jersey Firefighters and Police Latest First Responders to Protest Vaccine Mandates
Dozens of firefighters and police in Newark, New Jersey climbed the steps of city hall on Wednesday in defiance of the mayor's order to vaccinate all city employees against COVID-19, a trend sweeping across the country as local governments try to inoculate their workforce.
"This isn't about vaccinations, this is about being bullied, and we're not going to be bullied," International Association of Firefighters (IAFF) General President Edward Kelly said aboard a parade float outfitted as a stage.
In August, Mayor Ras Baraka issued a directive requiring all city employees to get the jab within 30 days, provided an employee has no outstanding religious or medical exemptions. The Fraternal Order of Police Lodge 12 and the Newark Firefighters Union attempted to file a restraining order to stop the mandate, which provided employees 30 days to provide proof of vaccination or risk being terminated.
The New Jersey Public Employment Relations Commission eventually told the city of Newark to negotiate part of the mandate with the unions, despite the State Department of Health's March ruling allowing employers to issue vaccine requirements.
In Newark, which has led New Jersey in cases and deaths, at least nine police officers have died from COVID-19 throughout the pandemic. Baraka addressed the first responder protest in a statement, echoing responses of other officials who have cited a desire to protect employees and the public.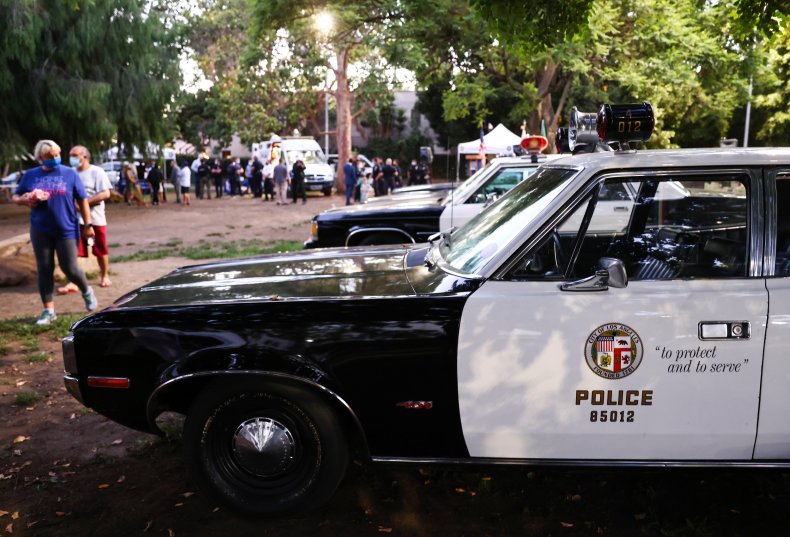 "I care deeply about the essential workers and first responders which is why requiring them to get vaccinated is the right decision," Baraka said. "More officers died on the job from COVID in one year in Newark than officers have died in multiple years combined on this job. Over 900 more in public safety alone threatened by this virus and this doesn't even include their families and children."
Neither unions were available to provide comment for this article.
According to the Officer Down Memorial Page, more than 130 law enforcement officials died from COVID in 2021, but despite this reality, many first responders are choosing not to get vaccinated and are resisting municipal efforts to vaccinate departments.
Unions in San Francisco and Los Angeles are also creating trouble for their respective cities by resisting vaccination mandates. The San Francisco Deputy Sheriffs' Association posted to its Facebook page saying that "If deputy sheriffs are forced to vaccinate a percentage of them will retire early or seek employment elsewhere."
Back in July, some unions representing New York City's first responders also came out against Mayor Bill de Blasio's order mandating all employees to either get tested weekly or vaccinate. Police Commissioner Dermot Shea told NY1 that he supported the measure, which was never successfully challenged in court.
"We are going to comply with the order, and we are going to move forward," Shea said.