New Jersey Flash Flooding Causing Bacteria to Rise in Ocean: Seaside Heights Beach Closed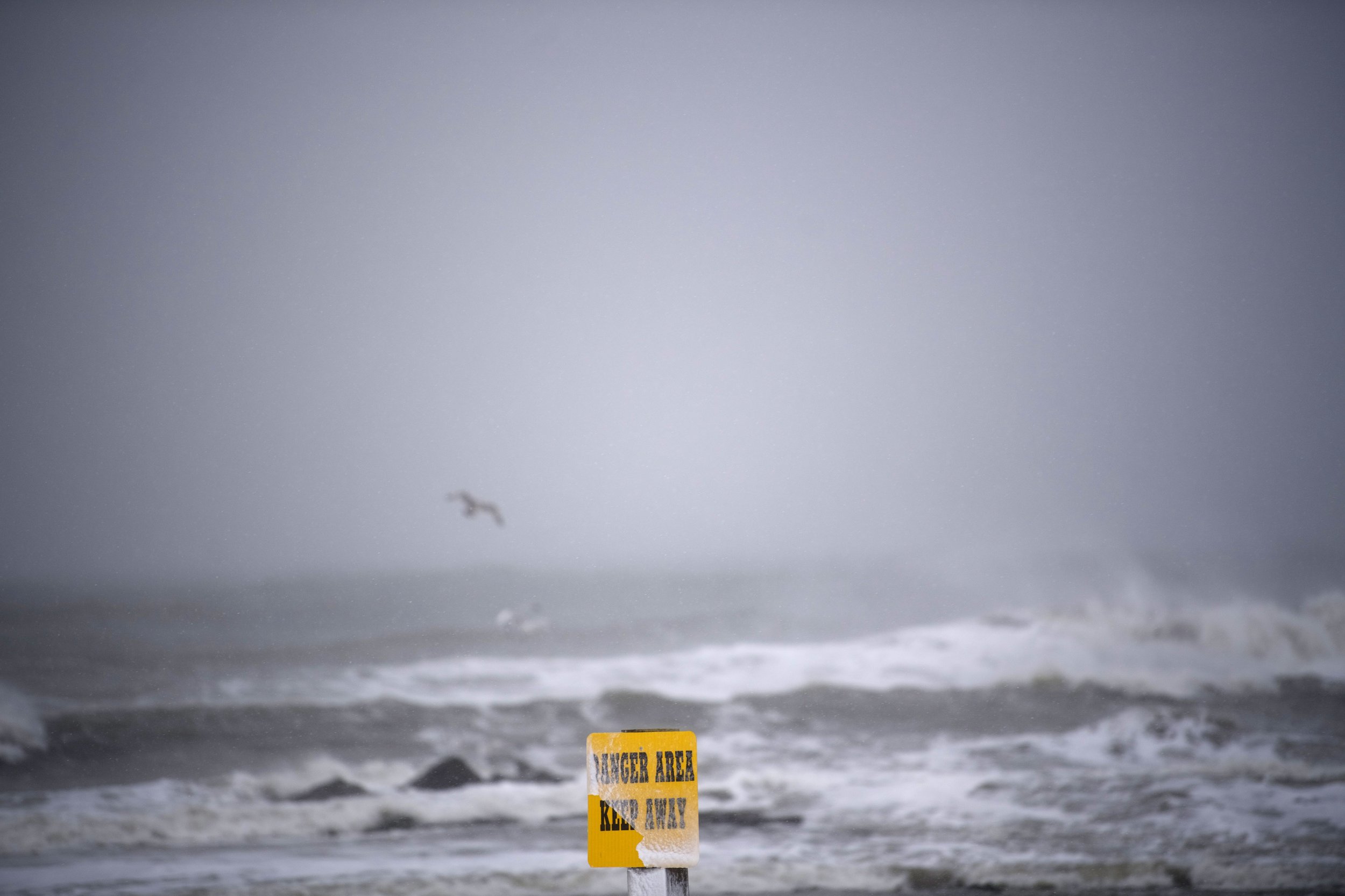 The recent New Jersey floods and heavy rains have been causing more than just rising. For the first time in more than 20 years, every Seaside Heights beach is closed Thursday.
During the summer, the New Jersey Department of Environmental Protection tests ocean waters for bacteria so that they can advise people if the waters are safe to enter. This week, the group found that 17 of the New Jersey beaches they tested were positive for Enterococci bacteria, a bacteria that forms during urinary tract infections, wound infections, and others.
Each of those beaches contained more than 104 colony forming units (CFU) of the bacteria per 100 milliliters of water, according to NJ.com. As of Wednesday, the Department chose to close twelve of the beaches because they tested for increased levels of the bacteria for more than one day.
In a Facebook post, mayor Anthony Paz wrote, "This is the first time any of us can remember in more than 20 years that we have had to suspend ocean bathing due to water quality. Perplexingly, the ocean waters have been great the past few years right up to now, so this is a very unusual event that we expect to pass quickly." While the water is closed, people can still lounge on the sand. Those who visit will get a pass to visit the beach for free on a different day.
On Tuesday, the governor of New Jersey, Phil Murphy declared a state of emergency due to flash flooding in the area. He said in a statement, "There is no doubt that parts of our state have received nothing less than historic amounts of rain, and some communities received an entire month's worth in just a few hours."
Heavy rainfall has been known to increase bacteria levels in water. A group of scientists who studied how rainfall causes a rise in bacteria levels in Santa Monica beaches wrote in their paper, "This effect is manifested through enhanced stormwater runoff of animal feces and other bacterial sources that are deposited on land between storms."
As heavy rains hit the area, they can bring bacteria from animal feces, discarded trash, and other bacteria-ridden items into the ocean water. Enough bacteria was able to reach the water that so many people swim in that the department was forced to close them. The Department of Environmental Protection even writes on their beach advisory website, "Typically, advisories do not lead to beach closings." However, earlier today, only five beaches were closed, but the department added the additional seven as the day went on.
Additionally, a drain pipe burst in the area and the stormwater emptied into ocean or river waters nearby, contributing to the high amount of beach closures due to the bacteria in that water. Instead of stormwater being redistributed to rivers and oceans during big storms, some environmental programs, like the Environmental Protection Agency, recommend instead redirecting stormwater to areas that can absorb the water, such as land. They say that by allowing plants to use the water, the plants can filter out the pollutants and grow.