New Jersey Governor Declares Santa Claus an Essential Worker, Permits Him to Fly in State
Just in time for Christmas this Friday, New Jersey Governor Phil Murphy deemed Santa Claus an essential worker, allowing the man in the red suit to bypass the state's quarantine rules.
"Therefore, what that means boys and girls, he will be allowed to fly on and around New Jersey with his elves and reindeer with unlimited access Christmas Eve and into the wee hours of Christmas morning," said Murphy in a video posted to Twitter on Thursday.
"He will not have to quarantine. He will behave responsibly–we have that assurance," Murphy continued. "And this will be, thanks to Santa coming to New Jersey, a very Merry Christmas."
Murphy isn't the first public official to give Santa Claus the all-clear before his scheduled toy delivery on Christmas Eve night.
Dr. Anthony Fauci, the nation's leading infectious disease expert, reassured children that Santa Claus will still deliver presents this year, despite the raging coronavirus pandemic.
In a CNN appearance on December 19 alongside Sesame Street's Elmo, Fauci told kids that Santa received the COVID-19 vaccine and will be OK to make his annual visit down the chimney.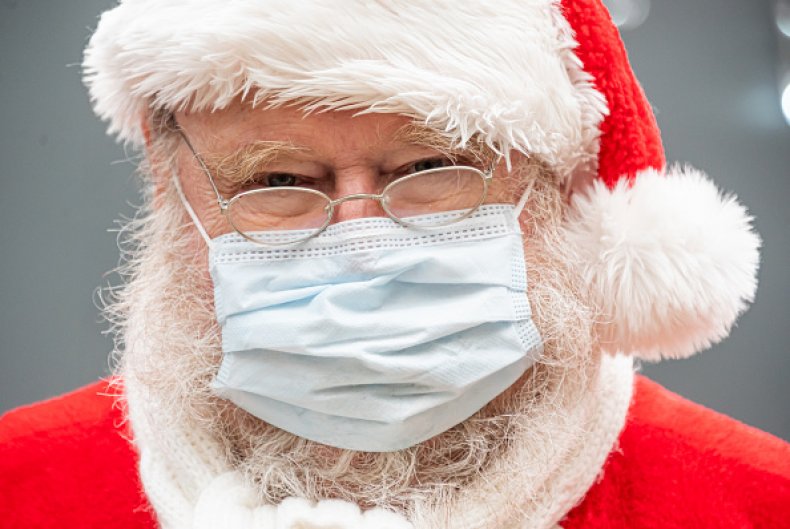 "Well, I have to say I took care of that for you, because I was worried that you'd be upset. What I did a little while ago, I took a trip up there to the North Pole. I went there, and I vaccinated Santa Claus myself. I measured his level of immunity, and he is good to go," said Fauci.
The infectious disease expert continued: "He can come down the chimney. He can leave the presents... you have nothing to worry about. Santa Claus is good to go."
New Jersey encourages non-essentials workers traveling to the state from any U.S. state or territory outside the immediate region (New York, Connecticut, Pennsylvania and Delaware) to self-quarantine for 10 days after travel.
The quarantine can be shortened to seven days if the traveler took a COVID-19 test and received a negative result.
According to a December 7 news release from the state, "the self-quarantine is voluntary, but compliance is expected."
As of Thursday morning, the state reported over 447,000 COVID-19 cases and 18,400 deaths, since the beginning of the pandemic, according to data from The New York Times.
Nationwide, the total has jumped to over 18.4 million cases and 326,000 deaths, John Hopkins University reported.
Newsweek reached out to the governor's office, but didn't hear back in time for publication.