New Jersey Governor Murphy Says Church Reopenings Must Be Done Right So 'We Don't Kill Anybody'
New Jersey Governor Democrat Phil Murphy on Sunday pushed back against President Donald Trump's order to reopen churches amid the pandemic and cautioned that it must be timed right to avoid risking more lives to the coronavirus outbreak.
Trump on Friday ordered the immediate reopening of churches across the country that have been closed for months to stop individuals gathering in mass and spreading COVID-19. "Allow these very important, essential places of faith to open right now for this weekend. If they don't do it, I will override the governors," the president said at the White House. "In America we need more prayer, not less."
Speaking on CNN, Murphy told host Dana Bash that New Jersey will eventually get to opening houses of worship and other indoor activities "sooner than later."
"Probably at the top of the list worshipping, we want to do that," he said. "I personally want to do that."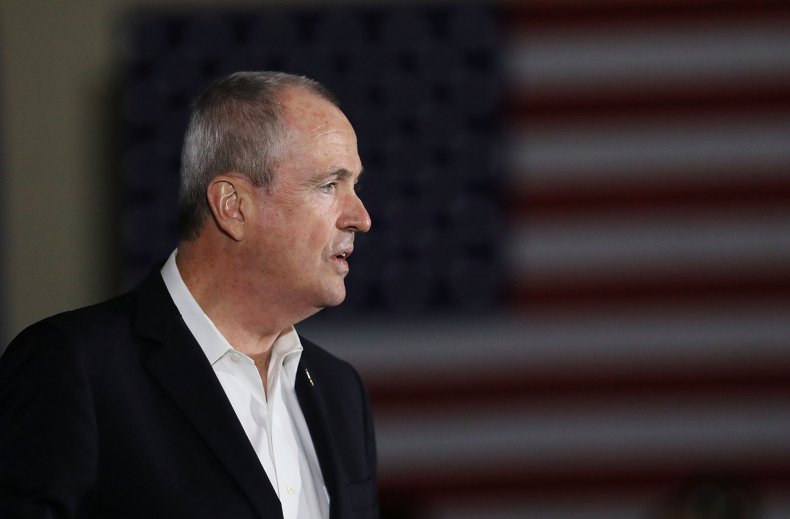 The governor, however, cautioned that in-person church gatherings must be allowed to restart "at the right pace."
"For the past several weeks, we're seen good progress in the data. And I would hope we'd get to houses of worship sooner than later," he added. "But we want to make sure we do it right, responsibly and that we don't kill anyone by doing it too fast."
In a statement to Newsweek, White House spokesperson Judd Deere said the right to worship freely without government intrusion is guaranteed under the Constitution. "The Trump Administration will always protect that right and continue to partner with states to ensure congregations are properly protected as restrictions are responsibly eased," he added.
The U.S.'s battle over in-person church services is the latest public opinion divide amid the pandemic. On May 24, New Jersey reported a total of more than 155,300 coronavirus cases, with roughly 11,100 deaths caused by the new disease. Overall, the U.S. now has a total of over 1,682,300 confirmed COVID-19 cases, with around 99,200 deaths and 451,300 recoveries.
Following Trump's sweeping declaration on Friday, Americans United for Separation of Church and State's Rachel Laser told Politico that "the president doesn't have that power."
"The Tenth Amendment to the Constitution forbids the federal government from strong-arming the states," she said. "These are reckless exaggerations that are obviously aimed at pandering to his base."
While some governors have reopened churches with restrictions, Illinois Governor J.B. Pritzker refused to enforce the president's order and said his state will keep operating "on the basis of science and data." Chicago Mayor Lori Lightfoot went a step further and condemned Trump's remarks as "dangerous and foolish."