New Jersey 'Hezbollah Scout' Assessed Targets in NYC, Boston and Washington, Feds Claim
A New Jersey man has been indicted by federal prosecutors on terrorism charges. Alexei Saab, 42, is accused of being scouting out attack targets for Hezbollah in the New York, Boston and Washington, D.C. areas.
Saab is alleged to have been sending photos of proposed targets to Hezbollah in Lebanon. Included among these targets were the Statue of Liberty, the Empire State Building, Herald Square, Rockefeller Center and Macy's.
Targets were also photographed in Washington, D.C., such as the White House, the Washington Monument and Congress. Potential Boston targets included the Prudential Center and Quincy Market.
The FBI retrieved these photos from Saab's electronic devices. Search warrants were issued for Saab's email accounts in April 2018.
In a statement, the Manhattan US Attorney's Office said, that Saab "... focused on the structural weaknesses of locations he surveilled in order to determine how a future attack could cause the most damage." The 33-page-long statement included photographs of alleged potential terrorism targets, taken in 2003 on a cellphone.
The statement reads that information Saab sent to the Islamic Jihad Organization (IJO)—a Hezbollah faction created to work outside of Lebanon—was alleged to have been used to calculate how large an explosive would need to be in order to maximize damage. His photographs focused on structural details that would allow structures, such as bridges, to be "disabled."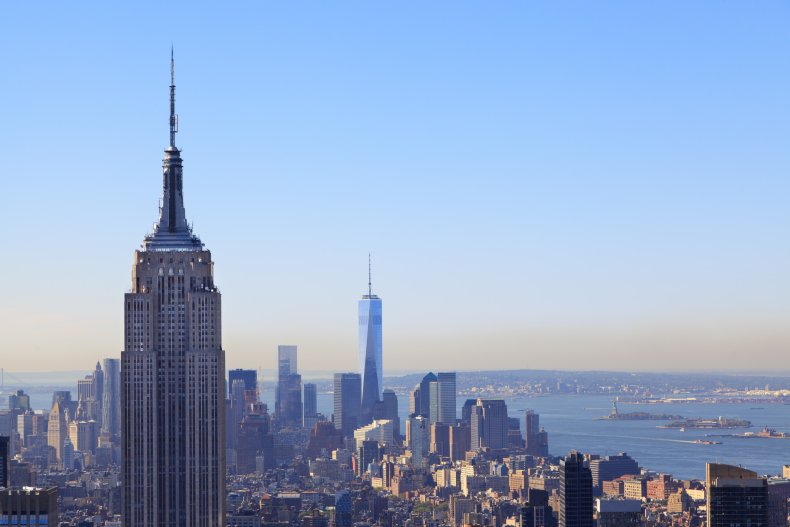 After entering the U.S. legally in 2000, Saab has been a naturalized citizen since 2008. It is alleged that he has been a member of the terrorist group since 1996. He is said to have received extensive training in firearms and bomb-making.
In a press release from the Department of Justice, Assistant Attorney General for National Security, John C. Demers, said, "Such covert activities conducted on U.S. soil are a clear threat to our national security and I applaud the agents, analysts, and prosecutors who are responsible for this investigation and prosecution."
The Shia Islamic organization, Hezbollah, has been described by the State Department as the most technically capable terrorist group in the world. With a goal of establishing a fundamental Islamic state in Lebanon, Hezbollah has been responsible for multiple terrorist attacks around the world.
Saab is alleged to have been working with the IJO. The IJO is known to have planned terror attacks in Bulgaria, Cyprus and Thailand.
Part of Saab's reporting to the IJO included how close one could get to a target, what the target was constructed from and if there were any exploitable weaknesses that the terrorist group could take advantage of.
According to the complaint, Saab faces nine charges including providing material support to a designated foreign terrorist organization, conspiracy to receive military-type training from a designated foreign terrorist organization, marriage fraud and naturalization fraud among others.